Written by

Veronica Moussa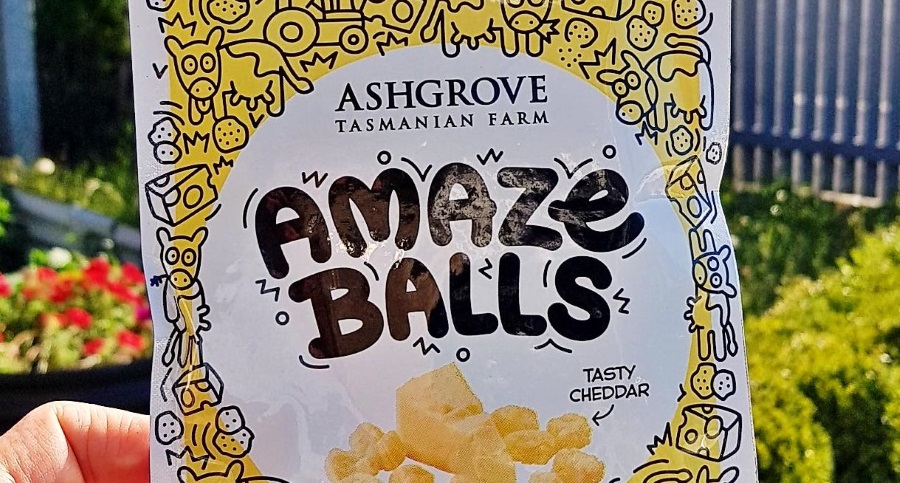 There's always a first for everything – including food! With thanks to cutting edge technology, creativity and innovative solutions, today's food industry has never been more diverse.
From sweet to savoury – and everything in between, this years Naturally Good Expo will feature an extensive show floor jam packed (no pun intended!) with food products from around the globe. Among them will be show stopping FIRST of their kind foods, in Australia and around the world.
Ashgrove AmazeBalls are Australia's first 100% natural cheese balls, promising to be the crunchiest, munchiest balls of cheese you've EVER tasted. If they weren't amazing enough, these AmazeBalls are gluten-free, nut-free and free of added sugar and fat, made by their top-secret, on-farm popping process. The dynamic team at Ashgrove Cheese are the masterminds and creators of these oh so snack-able delights.
Australia's first Probiotic Beauty Balls by Health Lab provide the perfect on-the-go snack, which can be enjoyed at any time of the day. These delicious Edible Beauty Probiotic Beauty Balls contain 1 BILLION vegan probiotics and antioxidant ingredients.
Venerdi have made their way across the Tasman Sea to now be the creator of Australia's first ever Paleo bread. Years head of the trend, Venerdi have a 14-year history in producing artisan breads and crackers for the gluten free customer.
On a more global scale, Koochikoo are launching the world's first organic, no sugar added lollipops, sweetened with organic prebiotic fiber. This guilt free indulgence is also gluten free, vegan and non-GMO - containing only 10 calories a lollipop! They're available in 4 super fruit combinations, including Fiji Apple and Pomegranate-Blueberry.
These revolutionary brands will join hundreds of companies representing thousands of innovative brands and products that are on trend, in demand, and ahead of the health curve. Register via the link below to explore all the wonderful offerings of this years Naturally Good Expo – and enjoy a front row seat into the industry's most innovative food products.
When: Business Summit 27 April 2018
Naturally Good Expo 29 – 30 April 2018
Where: ICC Sydney Exhibition Centre, Darling Harbour
Registration: https://register.naturallygood.com.au/NGE18S/index.php/