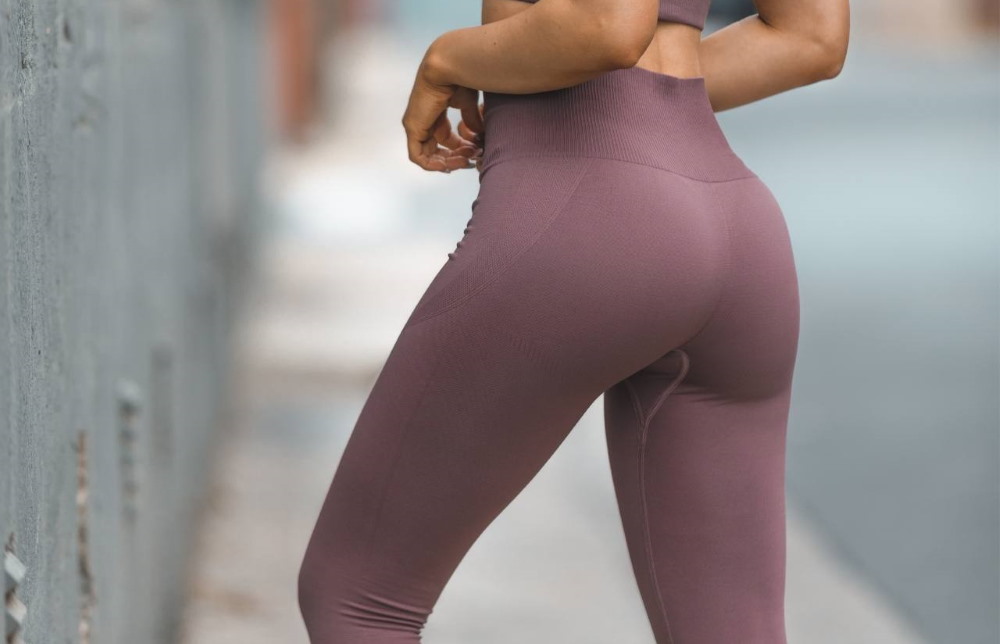 Working out in comfortable exercise gear is a must if you want to stay cool and get full support of your body. For women, leggings are a great way to get the support you need, while looking fashionable and enjoying the benefits of a comfortable legging that allows for vigorous exercise, including squats.
One of the latest and coolest looks for active wear in recent years is the scrunch bum style of legging, which offers plenty of support, and works to highlight curves. If you're not familiar with the seamless scrunch bum style, in this article, we explore the features and what you can expect from this versatile and stylish active garment.
WHY ARE SCRUNCH BUM LEGGINGS SO POPULAR?
Emerging a few years ago around gyms and fitness centres around the globe, the scrunch butt legging style is created to highlight the booty and provide the lift that showcases your bum.
Flattering and popular at gyms around the world, the spandex and nylon legging nicknamed the scrunch bum legging is ruched or gathered at the back along the butt seam to create a look that accentuates the butt.
While the scrunch bum legging is super comfortable and durable, it also offers plenty of features including many brands offering breathable fabric and moisture wicking quick dry technology for your absolute comfort.
FEATURES OF A GREAT SCRUNCH BUTT LEGGING? 
If you are on the hunt for a quality fitness legging or gym leggings with pockets and you have settled on the idea of a scrunch bum style, now is the time to choose the brand for your new workout gear. 
Avvini offers a wide range of styles and collections for scrunch bum leggings including ones that are seamless – adding an extra smooth look to your workout outfit. One of the most popular scrunch bum leggings in the Avvini range are the Luna collection, we explore some of the features below of the Luna scrunch bum leggings.
Features of the Luna scrunch bum seamless legging:
Designed to showcase the figure and be flattering when you squat

Made from nylon and Spandex

Compressive waistband

Emphasises your curves

Full support for the body

Contouring texture

Four-way stretch materials that is super flexible

Moisture-wicking

Quick-dry material 
Made from 88%nylon and 12% spandex, the seamless scrunch bum look is a super cute style that is designed to make your body and curves look great every time you train or workout.
WHY IS THE AVVINI RANGE OF SCRUNCH BUM AND POCKET LEGGINGS SO POPULAR?
Soft and made from material that is not see-through, the Avvini legging is all about comfort and emphasising your individual style and well being. Whether you are an XS or an XL, there is a scrunch bum legging to suit every taste at Avvini Athletica.
Creators of quality activewear, Avvini offers their community of fitness-loving supporters' apparel and accessories that are designed to inspire and express your fitness. Made using only the finest materials and techniques, Avvini is a proud Australian brand based in South Australia.
With free express shipping on orders over $120 Australia-wide, hassle-free returns, and Afterpay choosing the perfect scrunch-bum leggings and seamless leggings is simple with Avvini Athletica Gym wear.