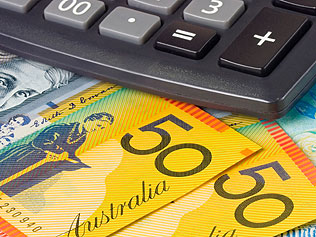 Slot machines have come such a long way since they were first introduced in 1895. Thanks to the growth of technology, people from back then would be astounded to witness how capable slot machines have become nowadays. These virtual machines, that we have come to be obsessed with, have been through quite a journey over the years.
It is easy to click on your favorite video slot that comes complete with various bonus features and huge progressive jackpots and assume that this has always been the norm with slots. Having managed to stand the test of time, slots are practically everywhere today from airports and bars to casinos and apps.
As technology continues to advance at an alarming but very welcome rate, industries are working their hardest to evolve with the imminent changes and the gambling industry is no different. Revenues in the industry continue to rise as innovations and trends are introduced each year. 
With competition among casinos getting tighter and tighter, operators and software developers must always be on the lookout for new and interesting ways to keep their clientele hooked. So what can we expect from the future of slots? Here are 6 slot trends you should know about in 2020:
Virtual reality
The virtual reality slot machine experience is upon us. It has been common knowledge that video games are gravitating naturally towards incorporating virtual reality. However, slot machines are also getting in on the action.
While the traditional slot machines tend to offer a rudimentary gambling experience, VR is slated to appeal to the younger generations of gamblers that look for a heightened experience over everything else.
To play virtual reality slots, players have to immerse themselves in a virtual world by putting on a VR headset. Most of these headsets are sound and light proof so that players can completely be engrossed in the experience rather than simply sitting before a screen and tapping it endlessly for options.
The gamification of slot machines
To remain competitive in a tough industry, slot machine developers have always been challenged to enhance the gaming experience for gamblers. Customarily, casinos prefer gamblers that are willing to sit for hours on end at a slot machine, because this is what boosts the casino's profit margins.
However, younger players are on the lookout for more engaging experiences at slot machines if they are going to invest their time and money, which is where gamification takes effect. Gamification essentially is the process of making slot machines more game-like so that previously tedious tasks become more enjoyable.
Gamification means that players will now be able to interact with their machines. Features such as visual rewards, unlockable content, level ups and more will be incorporated into storylines to create better gambling experiences that allow players to be right at the heart of the action.
New cabinet styles are hitting the market
Before, gamblers would have been hard-pressed to find slot machines that look different from one another. Physically, slot machines appear to share all the same basic features- the coin tray, bill acceptor, pull handle, reel glass and service candle. Regardless of the manufacturer, there was very little to differentiate one slot machine from the next- until now, that is.
Slot manufacturers now are dedicated to producing dynamic cabinet designs. Manufacturers are introducing these new cabinet designs in a bid to offer players unique content. Monitors now come in all shapes and sizes, from curved screens to triple screen setups. Some machines even come with large bench seats to allow two players to work the machine at the same time.
3D slots
3D slots are some of the newest innovations in the slot machine industry. 3D slots stand out from traditional slots as they come with faster processing speeds, better 3D animations, and striking sound effects. The improved narrative and animation enhance the gamer's overall satisfaction and entertainment.
Most 3D slots also have immersive storylines and characters, which adds depth to otherwise boring gameplay. 3D slots help to increase the replay value so that gamblers can keep returning to these machines over and over again.
The expansion of live streaming
Live streaming has been a feature in modern gambling for a while now. Individuals can already play live card games, and live slot games are scheduled to be next in the line of innovations. This will not only make for a better gaming experience, but it is also going to make slot machines more immersive than ever.
Kate Huber, chief editor at NJGamblingFun observes that "slots are known to put you in a trance. When a player sits transfixed before a slot machine, eyes ever so slightly raised as one's hands rhythmically taps the spin button, it is hard not to return to the machine over and over again. That is the power of slot machines, and it is why innovations like live streaming in the sector are so welcome and important.''
More skill-based slots
Today, you will find more and more skill-based games on the casino floor that give players a degree of control over the results. Though casinos were quite resistant to this new breed of slot machines, it has been hard to ignore this trend as modifications have become necessary if slot machines are to continue surviving.
Regular slot machines work this way: a player makes a bet; spins the reels; a random combination is created by the Random Number Generator; once complete, the results are displayed on the reels. In traditional slot machines, the random number generator is what determines the fate of the spin. The player only has control over how much they want to bet and for how long.
Some players appreciate this level of randomness when it comes to playing slots. For most, however, the randomness can be overbearing. Skill-based slots will step in to change all that as they will require players to have some form of skill to get a desirable outcome. Skill-based slot games have only been around for a few years (since 2015) but they are proving to be what casinos need to attract more millennial players.
Final Thoughts
Slots never remain static for too long; they evolve rapidly as time continues to move on. A lot has changed since Charles August Fey rolled out his first Liberty Bell slot machine. As technology continues to advance, gamblers can expect even more varieties when it comes to their pick of slot machines.
Trends such as virtual reality and gamification will work to attract new players while maintaining the loyalty and curiosity of old ones. Although trends in technology can be difficult to predict at times, one thing is for sure; that slot machines are becoming bigger and better and they are here to stay.