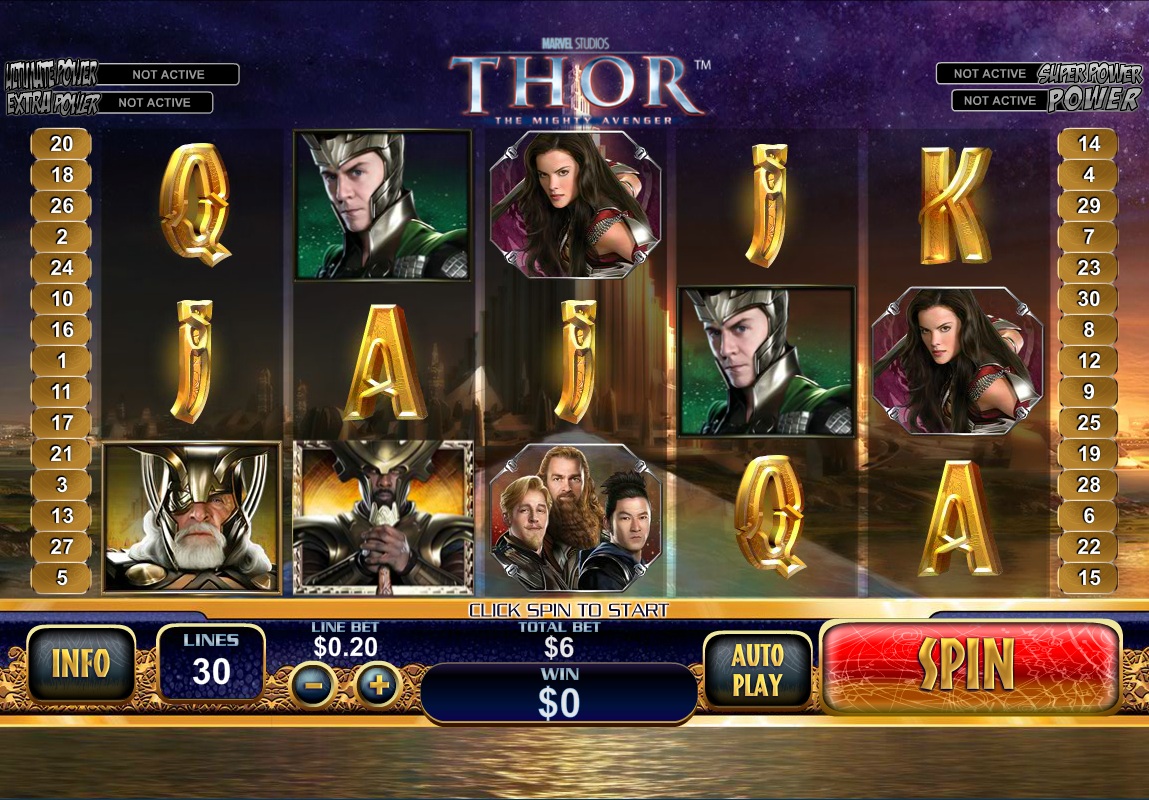 The image of a white wizard has long been an essential part of cultural popular, with a variety of characters from books, films and games contributing to this. You've got Gandalf and Saruman from Lord Of The Rings, for instance, Merlin from the Arthurian legends, and even people like Dumbledore from Harry Potter. Mass popular culture just loves white wizards, and with that in mind it should come as no surprise that the renowned Australian developers Eyecon have taken this as the theme for their new slot aptly titled White Wizard. Make sure to try this game for yourself at Thor Slots.


About White Wizard and its Bonus Features
White Wizard takes a vey classical magic approach to its aesthetics, with lots of white stars dominating a blue-tinged background. For anyone who has ever seen films like the original Disney Sword In The Stone the theme will be incredibly familiar, as it is inextricably linked with this classic representation of wizards in pointy hats and the like. White Wizard works on a fairly standard 5 reel game configuration, meaning that it will be easy to pick up for most beginners. The icons too are pretty customary, with high-value card symbols being the low paying icons, and a variety of magical objects being the more valuable ones. The most common of these will be a magic wand, unicorn, magical book and vial of potion.
So far, so good; but White Wizard really comes alive when you consider some of its magical bonus features. For instance, if you have the good fortune to encounter the white wizard himself he could bag you a 3x multiplier on any winning combination he helps achieve (as he is the wild symbol he can substitute with anything else other than the scatter). A glorious looking dragon becomes the scatter symbol in Eyecon's online slot, and as usual this will grant you a number of free spins. 25 if you are lucky enough to encounter five!


About Eyecon and Other Slots by Them
Eyecon are one of the longest standing developers in the online slot market, known for titles that excel in pretty much every department. Based in Brisbane, the company was established in 1997, right at the dawn of the online slot explosion that has swept the world in the past decade or so. They are a hugely experienced company, therefore, and this is something that is easy to perceive when you play any of their highly rated online slots. Here are a few fantastic examples:
Fiddle Dee Dough
Kingdom Of Cash
Past The Post
Temple Of Ausar

White Wizard: The Verdict
So, what do we really think of the White Wizard slot from popular developers Eyecon. Well, there isn't really much you can fault with this title, its aesthetic is lovely and the overall gameplay is incredibly smooth. One thing we would have perhaps liked to see more of is some exciting bonus rounds, however Eyecon have included their signature "gamble" feature, so it's not like there is no excitement to be had at all.