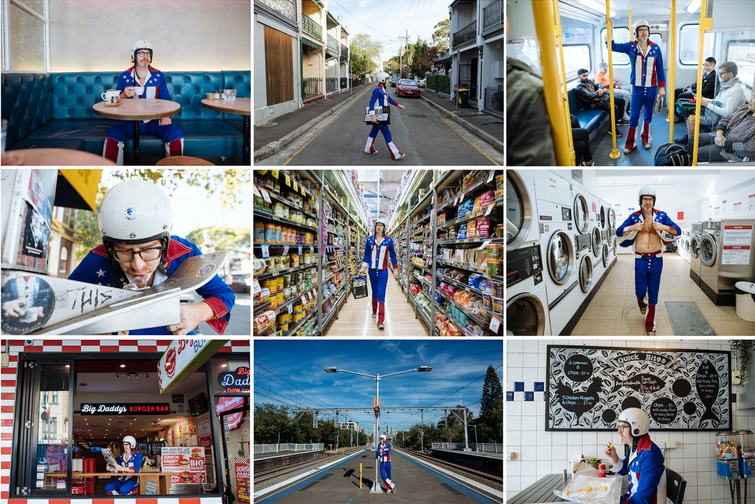 Local Northern Beaches act set to rock out the Manly Boatshed

Tonight local northern beaches artist Electric Ginger is set to get the Old Manly Boatshed pumping with the launch of their self-titled debut album.
Electric Ginger is singer, songwriter, producer and multi-instrumentalist Greg Townley, joined by drummer Grant Colquhoun. Previously known as the lead singer of The Chronics, and famous for donning his Evel Knievel outfit onstage, Townley says it feels right to launch his new direction at the Old Manly Boatshed.
'The Shed is our old stomping ground and I'm super excited to release the new music there. Northern Beaches is my home and the locals have always been super supportive. Many people are coming out of the woodwork to check out the new sound and the response has already been amazing."
"It's definitely a different experience performing without a full band. I've had to be more creative with lighting and sound, but it also gives me more freedom to interact with the crowd. I like to get amongst it!"
Townley produced the album himself and says the music is all about having a good time.
"I had a lot fun producing the album. It is real mixed bag of genres from sassy synth pop sprinkled with falsetto, to cheeky electro bangers and guitar infused nineties pop."
"I'm keen to get people on the dancefloor and simply having a good time!" finished Townley.
The album is now available on Spotify and Apple Music
Facebook: @electricging
Instagram: @electricgingermusic
ALBUM LAUNCH
When: 9.30pm, Saturday May 11, 2019. Warm up DJ set by Mike O'Connor from 8pm.
Where: The Old Manly Boatshed, 40 The Corso, Manly NSW 2095