Written by

Tess Sanders Lazarus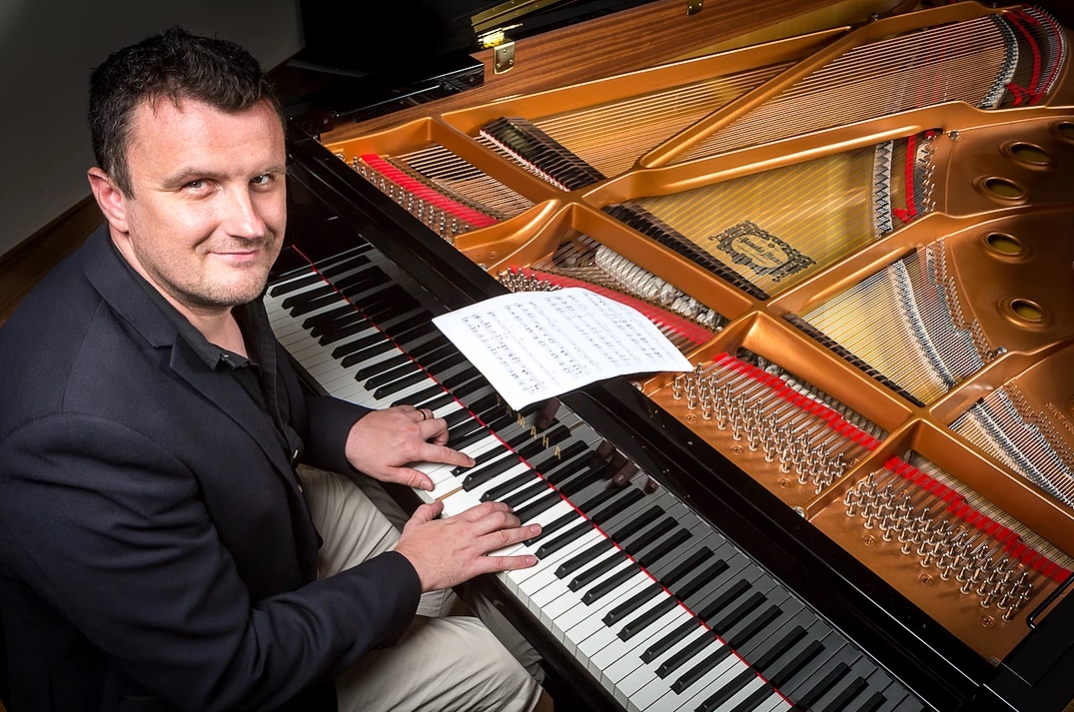 From running his own music academy to composing for some of Australia and UK's biggest film, television and music labels, a Sydney father is making his musical mark on the industry.
According to Ric Mills, Sydney father of two and owner of Octave8 Music Academy, establishing a career in the world of film and television isn't easy but "with the right attitude, skills and dedication, it is achievable".
"I have seen many people and companies in my time that have wanted to make it big in the industry, but you have to be willing to work for it," Ric added.
"I have always had a deep passion for music as it has gotten me through some of the best and worst times in my life.
"After watching my father lose his battle to prostate cancer, I have pushed to create a successful career for myself and do something that I am truly passionate about.
"Ever since I was a child, I knew this was what I wanted to do. I was one of the youngest keyboard and organ tutors for Yamaha Music in the UK at the age of 18 and have continued to inspire and educate those around me.
"From then on I pushed myself to become as well educated in my field as possible. I have received my Masters in Composing for Film and Television, Bachelor of Music and a Post Graduate Diploma in Education specializing in Secondary Music.
"Throughout my career I have also had my work broadcast on ABC Classic FM as well various television stations such as Channel 7 and Fox Sports.
"I was also lucky enough to have been involved with composing and producing music based on turning modern pop into lullabies for the modern parent called 'Tiny Tracks. It sold over 30,000 CDs and had almost one million streams as well as 200,000 downloads on iTunes.
"This year alone I have had the opportunity of being awarded 'Most Outstanding Education Service' by the New South Wales Business Awards for my music academy, Octave8.  I have also been nominated for 'Best Trailer Music Track' at the UK Production Music Awards."
Ric is constantly working on new projects to further his career. His future plans and aspirations are setting him apart from the rest as his experience spans through several areas of the music and film industry. 
"Currently I compose music for library and production music companies that are affiliated with Universal UK like Sound Pocket, Warner Chappell and Universal Trailer Series," Ric added.
"After scoring three feature films and a few short films, I was reminded that hard work pays off and I could keep building on this to create more opportunities for myself.
"My mission now is to put my music in front of influential music executives, producers and directors of general release movies so I can advance the exposure of my music."
Not only is Ric creating a path for himself, but he is leading by example for future musicians aspiring to use their passion for music careers.
"I am the director and owner at Octave8 which is a music academy based in North-West Sydney. We have over one hundred students who all share the same passion for music," Ric added.
"I love seeing how well students improve not only their musical skills through our academy, but how it can have a positive influence on other aspects of their lives.
"Narrowing your focus on a passion and constantly working to better yourself, like learning to play an instrument, gives so many benefits.
"That's why I have made sure that I use my successes to fuel my motivation and persistence in enhancing my own career and encouraging others around me."
https://www.youtube.com/watch?v=Ypje12BVmss
https://www.universalproductionmusic.com/en-gb/discover/albums/13646/Superheroes-and-Sorcery