Written by

News Feature Team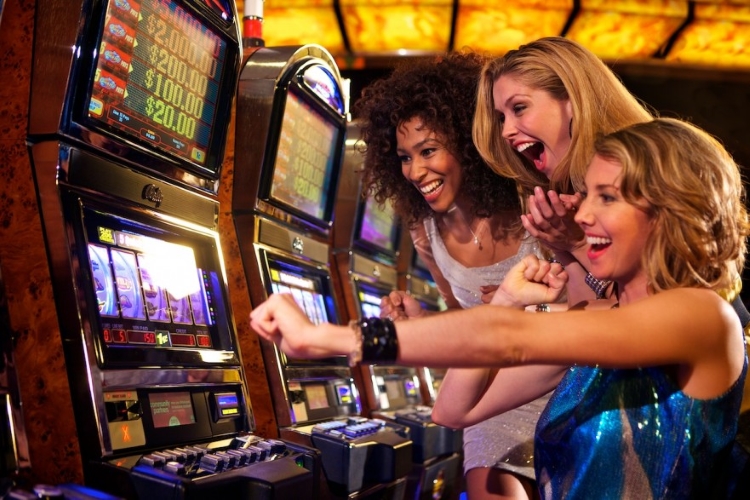 Until relatively recently, the gaming industry was definitely a man's world. Dominated by male developers, studios owned and financed by men, and male gamers, the sector was one that seemed to forcibly shut out women. Even the gaming world's products, which featured conflict, sporting and fast car titles apparently aimed at men, were seemingly released in ignorance of female fans – but all that is changing. Indeed, it's estimated that
women and older players
now comprise Australia's fasting growing gaming audience, and increasing numbers of developers, designers and testers are revealing themselves to be women. Why has there been this shift, and where do we go from here?
Who runs the gaming world? Girls!
According to official studies, some
47% of Australian gamers are now women
. That's a heck of a shift in female favour, and in stark contrast to the aggressive marketing techniques used to pique the interest of adolescent boys and young men. Yes, the image of boys and men playing video games is an enduring one, but women are fast fighting back – despite the industry's seeming reluctance to welcome them. To the gaming industry, boys are gamers, but women are merely "girls who game." There's a long way to go, and yet women don't seem to mind; these players and developers are incredibly resilient, and are set to take the gaming world by storm.
The rise of mobile gaming
The rise of mobile gaming has long been attributed to women, while online casinos and games associated with social media have also seen huge leaps in popularity – again, because women are choosing to play them. It would appear that women are the ones truly embracing this new technology, and making the most of the social benefits that come with it. From chat rooms and forums, to social media platforms devoted to gaming, women seemingly own this corner of the market, and they aren't letting go.
Online poker and its female fans
If women can be thanked for the rise in popularity of online casino titles and mobile gaming, their presence should also be felt across the world of poker. As glamorous and challenging as it is, poker was seemingly designed for the female player. More women – and younger ones at that – are choosing to play poker, and they're actually pretty phenomenal at it. Indeed, this article from 888poker regarding
whether women could beat men
seems to suggest that they not only have the ability to beat them but are also actually doing so. As poker becomes more accessible to women via mobile platforms and online casinos, and more is invested in its image via television and Internet advertising, it is quickly losing its male dominance.
The increasing popularity of girl gamers
There has been a marked increase in the numbers of girls streaming their gaming progress on social platforms such as YouTube, while more women than ever are choosing to blog, vlog and write articles for the gaming industry. Finally, girls have role models in this world, and they're embracing their existence with increasing confidence – forging ahead regardless are online sensations such as Anita Sarkeesian, who aims to analyse the role of women in games and gaming; Reine Abbas, who is tackling games development from every angle; and Mitu Khandaker-Kokoris, whose impressive leaps into the gaming world are teaching girls that it's okay to want to develop and play games, and to be themselves while they're at it.
While it's certainly true that women are fighting back and taking their rightful place in the gaming world, there is still a long way to go. Increasing numbers of women are turning their hands to design and development, and choosing to play logic, puzzle and casino titles, but a void between women and stereotypically machismo titles still exists. The gaming world is an exciting, diverse and satisfying one that should have its doors open regardless of who has come calling. Isn't it time for more female protagonists, larger numbers of women developers, and invitations to girls to play whatever title they choose?