Written by

Heidi Norman, Professor, Faculty of Arts and Social Sciences, University of Technology Sydney
Anthropologist Peter Sutton and archaeologist Keryn Walshe, recently published a book titled Farmers or Hunter-gatherers? The Dark Emu Debate. This book offers a dramatically different account of the social, spiritual and economic worlds of Australia's First Peoples "before conquest" to what is presented in the acclaimed work by Yuin writer Bruce Pascoe, Dark Emu.
The debate Sutton and Walshe seek to have is whether farmers or hunter-gatherers is the right way to describe my maternal ancestry, the people who lived in Australia before colonisation by Europeans.
Sutton and Walshe want to strip the debate of any contemporary meaning, and return our thoughts to the facts of what went on before their own ancestors arrived on the scene to record, in English using foreign concepts, the truth about what they want to call hunter-gatherer societies or now, the "Old People".
The central debate between these books is the characterisation of Aboriginal worlds at 1788.
Pascoe draws on colonial archives and actively and creatively offers a different interpretation to colonial bias to tell the story of Aboriginal peoples' farming and associated practices. Sutton and Walshe, meanwhile, reject the label agriculture or "farming". Instead, they prefer the descriptor "hunter-gatherers-plus" in relation to who they refer to as the "Old People".
Rather than organising Aboriginal worlds along a spectrum weighted according to their agricultural development and progress, Sutton and Walshe argue there was a far more complex system that involved modifications to one's environment and its resources, as well as elaborate spiritual work to keep it all going. This system was at least as complex as gardening or farming.
Read more: Friday essay: how our new archaeological research investigates Dark Emu's idea of Aboriginal 'agriculture' and villages
Characterisation of Aboriginal peoples as hunter-gatherers or farmers/agriculturists is a long running and shifting debate among anthropologists and archaeologists.
These characterisations and classifications seem to hinge on definitions and interpretations established by the academy. It would be unsurprising if anthropologists critiqued these labels, one another's field work and conclusions almost entirely in the absence of Aboriginal people.
Sutton and Walshe state their intention to "avoid identity politics and racial polemics", instead claiming to offer their critique in the spirit of debate.
However, they are clearly on the side of academic anthropology and archaeology — and the past — while Pascoe's work is focused on the history of the present. Even with this claim, debates over interpretations of the past shape the politics of Aboriginal recognition today.
Agriculturists or hunter-gatherers?
In his book, Pascoe crafted a persuasive account of Aboriginal people and the way they lived, largely unknown by a nation still viewing this land and First Peoples through a foggy colonial lens. Through his writing and speaking appearances, Pascoe has made the deep ancient past and the present intelligible and imaginable for a wide audience.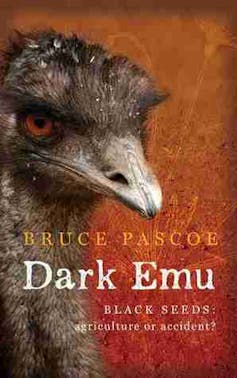 Authors: Heidi Norman, Professor, Faculty of Arts and Social Sciences, University of Technology Sydney
Read more https://theconversation.com/how-the-dark-emu-debate-limits-representation-of-aboriginal-people-in-australia-163006