Written by

Craig Jeffrey, Professor of Geography, The University of Melbourne
South Asia is crucial to the future of Australia. But Australia has just one (small) program focused on South Asian studies across its many universities.
This has not always been the case. In the mid-1970s, 13 of Australia's universities offered undergraduate subjects on South Asia (India, Pakistan, Afghanistan, Sri Lanka, Bangladesh, Nepal, Bhutan, and the Maldives). Students could learn about South Asian coins at ANU and Sanskrit at the University of Wollongong.
Australia boasted some of the leading scholars on South Asia. ANU nurtured subaltern studies – the study of social groups excluded from dominant power structures – which became a global movement in the field of post-colonial analysis. Leading post-colonial scholar Dipesh Chakrabarty was based at the University of Melbourne. Other luminaries active in that period include A.L. Basham, Anthony Low and Robin Jeffrey.
But, even as the Australian university sector has expanded since the 1970s, it has withdrawn support for Asian studies, and South Asian studies in particular. There is currently only one South Asia or India program – at ANU.
Only five of the 40 Australian universities offer semester-length subjects on India or South Asia. Six universities offered an Indian language in 1996. Now only two do so.
Read more: 6 unis had Hindi programs. Soon there could be only 1, and that's not in Australia's best interests
Several universities, often supported by government grants, have launched country or regional research initiatives since 1990. The National Centre for South Asian Studies, based at Monash, is one of these. But Australian universities have not built any strong or sustainable South Asia programs for students.
A trend at odds with national priorities
This point sits oddly alongside a high-level commitment to South Asia in Australia. The Australian government is exploring new forms of engagement with India, including the Quad security dialogue involving India, Australia, Japan and the US.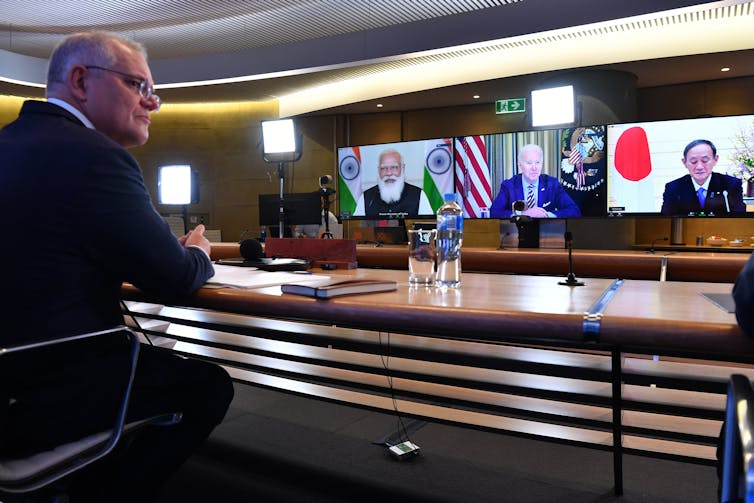 Dean Lewins/AAP
At a social level, Australia is increasingly Indian. In 2019 more than 700,000 people in Australia claimed Indian descent. Hindi is among the fastest-growing languages in Australia, and India is the country's leading source of skilled migrants.
Historically, there are fascinating connections between Australia and South Asia. The lives and work of Australia's "Ghans" (cameleers) is one famous example.
Moving forward, Australia needs a knowledge base to match this longstanding and increasingly important commitment to India and South Asia more generally.
Read more: From lascars to skilled migrants: Indian diaspora in New Zealand and Australia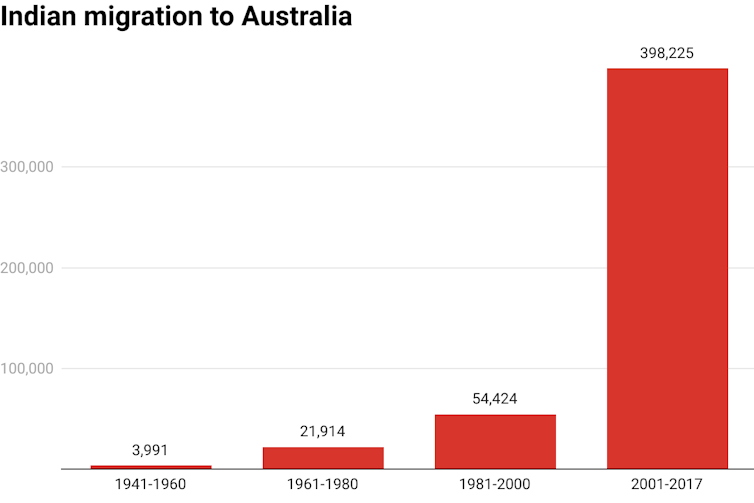 Authors: Craig Jeffrey, Professor of Geography, The University of Melbourne
Read more https://theconversation.com/from-13-unis-to-1-why-australia-needs-to-reverse-the-loss-of-south-asian-studies-161006