Written by

Jan Kabatek, Research Fellow, Melbourne Institute of Applied Economic and Social Research, University of Melbourne
Children with same-sex parents get higher scores on standardised tests than children with different-sex parents. This is the key finding from our study published today in the journal Demography.
We also found children with same-sex parents to be slightly more likely to graduate from high school, and much more likely to enrol in university than children with different-sex parents.
Our results challenge common arguments against same-sex parenting, and lend support to other scholarly perspectives that emphasise the benefits of being raised by a same-sex couple.
Same-sex parenting remains controversial
Over the last 50 years, there have been dramatic changes in social attitudes and legislation toward same-sex relations. Within this relatively short time frame, many countries have moved from criminalising same-sex relations to enabling same-sex couples to be formally recognised, marry and adopt children.
Despite these developments, same-sex parenting remains a highly controversial and politicised issue. And many people around the world still believe same-sex couples are incapable of being as good parents as different-sex couples.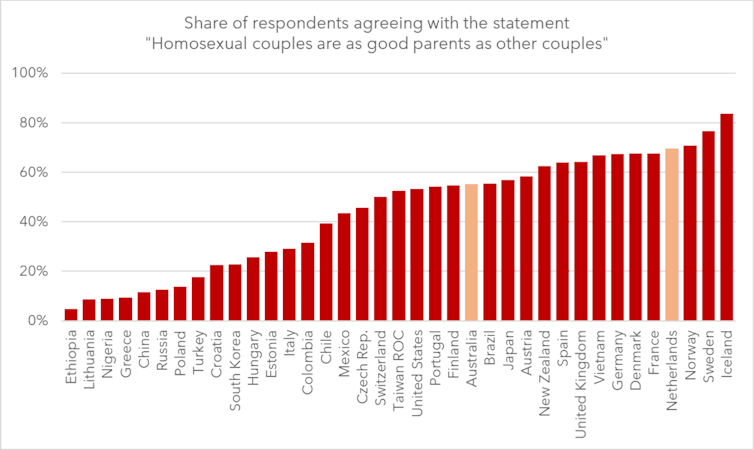 Authors: Jan Kabatek, Research Fellow, Melbourne Institute of Applied Economic and Social Research, University of Melbourne
Read more https://theconversation.com/children-with-same-sex-parents-do-better-at-school-than-their-peers-155205