Written by

Jen Webb, Dean, Graduate Research, University of Canberra
It seems sometimes literary fiction performs a bellwether function: signalling changes; alerting us to the directions in which a society is headed.
The 2020 Miles Franklin shortlist seems to bear this out in six novels whose topics shimmer with relevance: the continuing wounds of colonisation (for people and the environment); language and all its possibilities and failures; ditto families; and the issues that are intrinsic to fiction, like conflict and character, trauma and resilience, sex and art. And, in the case of these six novels, lost or vanished family members and the uncertain status of the dead.
Islands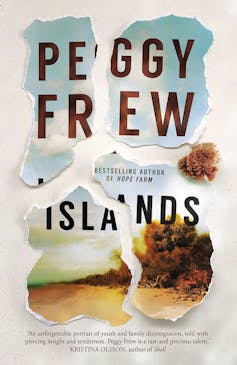 Authors: Jen Webb, Dean, Graduate Research, University of Canberra
Read more https://theconversation.com/trauma-resilience-sex-and-art-your-guide-to-the-2020-miles-franklin-shortlist-140937