Written by

Bruce Mountain, Director, Victoria Energy Policy Centre, Victoria University
The controversial Snowy 2.0 project has mounted a major hurdle after the New South Wales government today announced approval for its main works.
The pumped hydro venture in southern NSW will pump water uphill into dams and release it when electricity demand is high. The federal government says it will act as a giant battery, backing up intermittent energy from by wind and solar.
We and others have criticised the project on several grounds. Here are six reasons we think Snowy 2.0 should be shelved.
1. It's really expensive
The federal government announced the Snowy 2.0 project without a market assessment, cost-benefit analysis or indeed even a feasibility study.
When former Prime Minister Malcolm Turnbull unveiled the Snowy expansion in March 2017, he said it would cost A$2 billion and be commissioned by 2021. This was revised upwards several times and in April last year, Snowy Hydro awarded a A$5.1 billion contract for partial construction.
Snowy Hydro has not costed the transmission upgrades on which the project depends. TransGrid, owner of the grid in NSW, has identified options including extensions to Sydney with indicative costs up to A$1.9 billion. Massive extensions south, to Melbourne, will also be required but this has not been costed.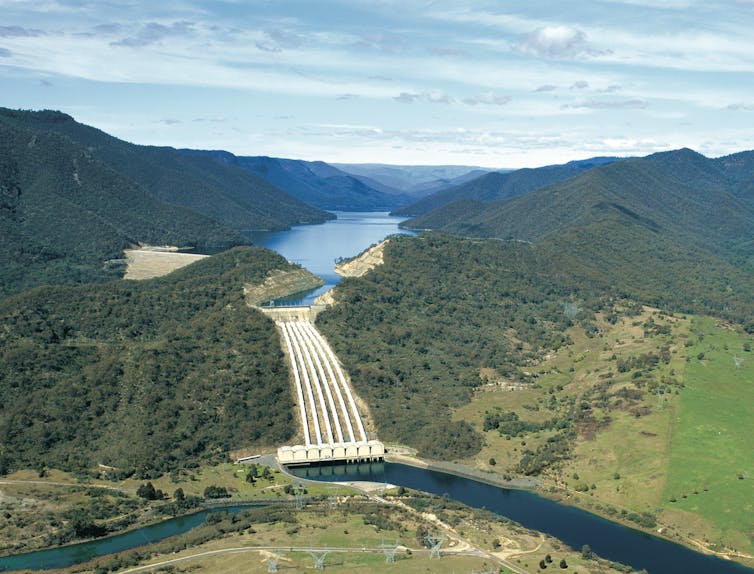 Snowy Hydro Ltd
2. It will increase greenhouse gas emissions
Both Snowy Hydro Ltd and its owner, the federal government, say the project will help expand renewable electricity generation. But it won't work that way. For at least the next couple of decades, analysis suggests Snowy 2.0 will store coal-fired electricity, not renewable electricity.
Snowy Hydro says it will pump the water when a lot of wind and solar energy is being produced (and therefore when wholesale electricity prices are low).
Read more: Snowy 2.0 is a wolf in sheep's clothing – it will push carbon emissions up, not down
But wind and solar farms produce electricity whenever the resource is available. This will happen irrespective of whether Snowy 2.0 is producing or consuming energy.
When Snowy 2.0 pumps water uphill to its upper reservoir, it adds to demand on the electricity system. For the next couple of decades at least, coal-fired electricity generators – the next cheapest form of electricity after renewables – will provide Snowy 2.0's power. Snowy Hydro has denied these claims.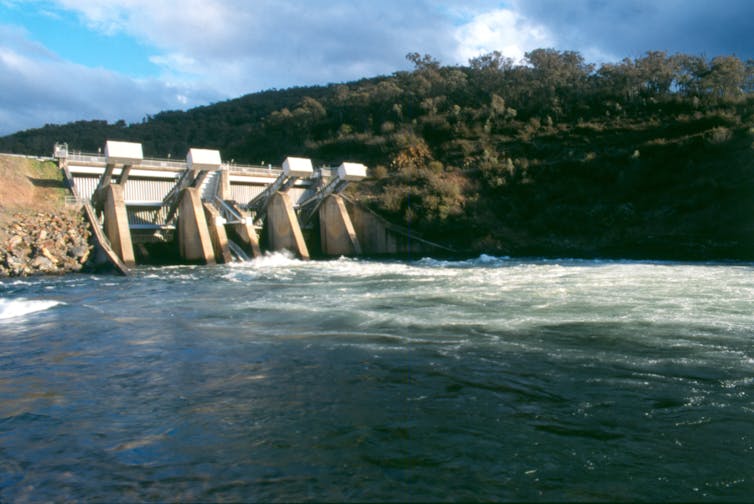 Snowy Hydro Ltd
3. It will deliver a fraction of the energy benefits promised
Snowy 2.0 is supposed to store renewable energy for when it is needed. Snowy Hydro says the project could generate electricity at its full 2,000 megawatt capacity for 175 hours – or about a week.
But the maximum additional pumped hydro capacity Snowy 2.0 can create, in theory, is less than half this. The reasons are technical, and you can read more here.
It comes down to a) the amount of time and electricity required to replenish the dam at the top of the system, and b) the fact that for Snowy 2.0 to operate at full capacity, dams used by the existing hydro project will have to be emptied. This will result in "lost" water and by extension, lost electricity production.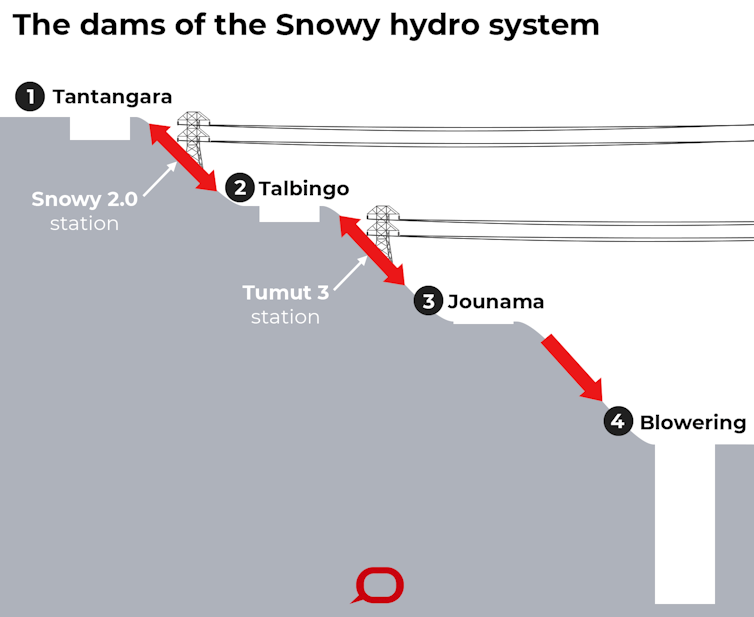 Authors: Bruce Mountain, Director, Victoria Energy Policy Centre, Victoria University
Read more https://theconversation.com/nsw-has-approved-snowy-2-0-here-are-six-reasons-why-thats-a-bad-move-139112