Written by

Toby Phillips, Public policy researcher, University of Oxford
As the COVID-19 curve starts to flatten in Australia and New Zealand, people are rightly wondering how we will roll back current lockdown policies. Australia's federal health minister Greg Hunt says Australia is looking to South Korea, Japan and Singapore to inform our exit strategy. New Zealand is relaxing some measures from next week.
A long-term solution – a vaccine – is many months, probably years, away.
In the meantime, we must rely on social distancing policies to contain the epidemic – and begin to accept the idea that an "exit strategy" may really look more like a more flexible version of lockdown.
What can we learn from other countries?
Total lockdown is not a prerequisite for success, but nonetheless seems to be where most countries are going.
In a study of more than 100 countries, currently under peer review, my colleagues and I find that on average, stricter policies (as measured by what we called a "stringency index") lead to lower death rates after two to four weeks.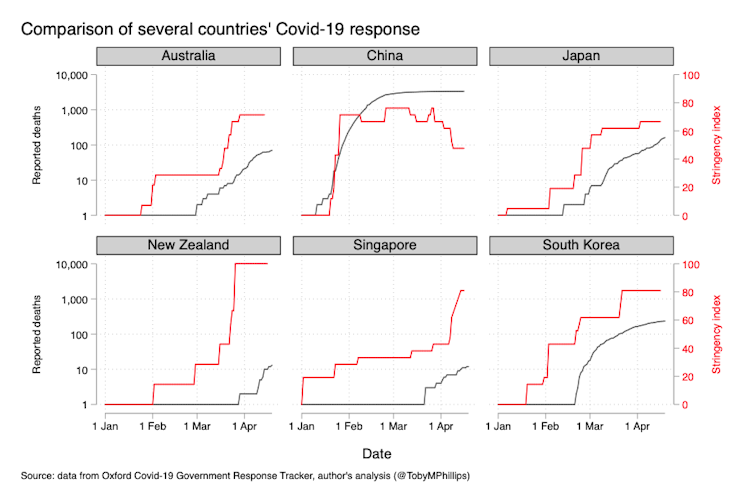 Authors: Toby Phillips, Public policy researcher, University of Oxford
Read more https://theconversation.com/its-time-to-admit-our-covid-19-exit-strategy-might-just-look-like-a-more-flexible-version-of-lockdown-136491