Written by

Scott Morrison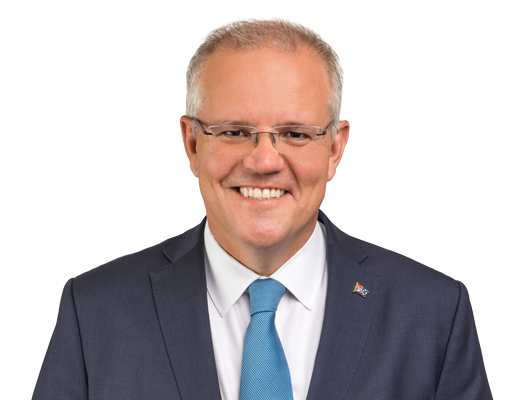 PRIME MINISTER: The devastating and horrific fires that we've seen particularly in New South Wales but also in Queensland, have been absolutely chilling and I want to thank all of those who have fought so bravely overnight and are out there still today. I also want to thank all of those who are backing them in and supporting them. Those who are providing the logistic support, those back at base, those providing the catering and the accommodation to support people in evacuation centres and coordinating supplies and assistance and just being that friend and someone people can turn to in these very difficult times. I also want to commend Gladys Berejiklian and the New South Wales Government on the swift response that they put in place to these fires, as well as Premier Palaszczuk and the work that is being done in Queensland. But I also want to thank those Premiers like Premier Marshall in South Australia for the very swift response they've engaged in in sending their own firefighters on their way to New South Wales and who are in the air even as we speak. These fires have already claimed two lives, that have been confirmed. And as the Premier said, we're expecting worst news as the day unfolds. There have been hundreds of properties that have been destroyed, homes that have been destroyed. And as we get access to further areas that have been cut off, we're expecting worse news again, but the resilience and the coordination and the bravery and the professionalism of our the disaster agencies are on full display, the airlift of those who need to get to those fires, the support mechanisms, the aircraft and assets that have been put in place. There were 76 air assets in place over the last 24 hours and more today, are fighting these fires. And while there has been these devastating effects in New South Wales and Queensland, there are other states where the risk is also high. Earlier today, Emergency Management Australia convened a meeting of the chiefs of the fire services and emergency service agencies from around the country. And we're expecting very similar conditions in Western Australia over the next few days. We currently have 31 out of 37 districts in Western Australia that is in the high fire rating. And three of those will go to catastrophic in the days ahead. And they will be at both ends of that great big state down in the south and also in the north. And so the resources will be made available and they are being made available across the country as we speak and the coordination effort has been incredibly strong. The sad truth is that we've had far too much practice, far too much deployment in these areas. But the lessons that have been learned from these deployments over many years now has ensured that the coordination and the response is very swift. And the professionalism and the way these things stand up is going extremely well. In terms of the ADF, the ADF is already providing assistance with airlift support. And that has not only been the C 130, as we've seen coming out of Adelaide, but also the RAAF's own VIP fleet has been used through the BBJ to provide support also today, that will continue. In addition to that, I convened this morning with those ministers who have direct operational responsibility in these areas, a meeting of my cabinet ministers and the ADF is presenting options on call outs of reservists as may be necessary that call out will relate to activities such as working on firebreaks back from the front, as well as providing accommodation and logistics and other support to provide assistance to the states and their agencies as they continue to provide the frontline response to these fires. I should stress that our defence forces are not trained firefighters our trained firefighters are the ones who are fighting the fires. The ADF can provide a lot of support in logistics and other activities and will, as required. But we just need to understand that the ADF are not trained firefighters and that is not a response option that is available or has been deemed needed because of the very strong professional and volunteer firefighting resources that we have and coordinated across states and territories. Category A and B assistance, which is the disaster recovery assistance that is provided together with state governments in New South Wales, and we anticipate that commencing shortly. For the Commonwealth Government that means that as a follow on, disaster recovery payments we expect to operationalise over the weekend and that's $1000 dollars for individuals and $400 dollars per child. The Government Services Minister, Stuart Robert, was as part of that call this morning and they've had standby facilities, mobile service teams available and to be deployed in the fire affected areas and the call centre has also been stood up to take those calls when seeking support and so in making these statements, I want to assure Australians that whether you're in the communities that have been ravaged by fire as we speak or has been over the last 24 hours or you're over in Western Australia or other parts of the country that are facing a fire threat in the future. I want to assure you about the high level of coordination of response that exists across all state and territory governments and the Commonwealth to ensure we deploy where we need to, when we need to. And for as long as we need to. The rain conditions, particularly in the areas where fires are burning, is going to present a real challenge in the weeks ahead. That means these fires will burn for some time. They will hopefully be able to be brought back to a more manageable level. But that said, the fires themselves will continue to present a risk for some weeks to come. And that means with changing weather conditions, they could flare up in the future. So they will be under close watch from all of our agencies and all our authorities. But our main thoughts and our prayers are with those who have been so directly and horribly impacted by these fires. Those who have lost loved ones and those who will learn they have lost loved ones in the not too distant future. Those who have lost homes, those who are sitting in the smouldering ruins of properties that once stood. They are the ones that Australians will be thinking of today. And I want them to be assured of the kindness, love and support of their fellow Australians and that their governments will be doing everything they can, not just to relieve them from this immediate situation, but to be there in the recovery in the weeks and the months and years ahead.
JOURNALIST: So how many ADF personnel are likely to be deployed?
PRIME MINISTER: Well, they are options that are being considered at the moment. They're coming forward from the ADF. There hasn't been a request for the call out of those to this point. Now, these are contingency options that are being prepared for consideration by the Defence Minister. As I said, there have been no requests for that other than the airlift support, which is already being provided.
JOURNALIST: Along with the aircraft that you say, is there any other hardware that will be brought in?
PRIME MINISTER: Well when you're doing things like fire breaks and things of that nature that obviously brings in the equipment that they can have to support those sorts of initiatives or moving things around and things of that nature. But largely it's people that can be deployed in this area. Accommodation is another area, catering support. When I was at Canungra for the recent fires that were up there, they were using the local base as it was providing accommodation support as well as the Central Command for that for the fire operations.
JOURNALIST: Medical?
PRIME MINISTER: All of these things can be can be made available. And so we are open to all of the options. But what I'm referring to is actually the possible call out of reservists if necessary. We're not at that stage yet, but the Defence Minister and I have asked for those options to be brought forward. If they're called upon, then we will be ready.
JOURNALIST: We're not even in summer yet, how bad do you expect this fire season to be across the country?
PRIME MINISTER: Well, we're always prepared for bad fire seasons, and we're more prepared today than I think we have been in times previous. And the reason for that is, is it was what I outlined earlier, is that we're facing and have faced so many of these events around the country. I mean, around about this time last year, we were fighting fires down the Huon Valley in Tasmania in some of the most remote parts of the country in Tasmania. Now, we've had them up in north Queensland. We've had them in New South Wales. We were just at Rappville a few weeks ago where there was that devastating fire that cut off the community. Parts of Kempsey were cut off and have been this morning. I've spoken to also my colleagues, our local members and in all of those areas. And they're all on the ground today working with their communities, reporting back to us what is necessary. But I want to stress that the first response and the oversight and delivery of response is done by the state governments and Premier Berejiklian and her team are doing an outstanding job. They're the ones who declare states of emergency. And that's where the legislation sits that triggers actions in response to those declarations. And then the Commonwealth then works hand in glove with them.
JOURNALIST: When will you tour affected areas?
PRIME MINISTER: We're taking advice on that, of course. I would like to go and provide direct personal support to people as they're suffering. And I'll look for an early opportunity to do that. But at the same time, we don't want to hamper or in any way frustrate the firefighting effort and the support efforts that are in place. So I've been in touch with those agencies today and we'll take advice from them. But at a very early opportunity, I would just like to go and just be there with people and just sit with them.
JOURNALIST: Prime Minister, any international offers for assistance- are you aware of?
PRIME MINISTER: No, there hasn't been a need for that yet. Australia is very well placed and positioned to deal with these types of disasters. The work that's been done over several years, including in fortifying the way our communications stand up in these arrangements and making availability of air assets that are held by different states and how they can be deployed into hot zones, the coordination and the relationships that have been built up between our state agencies is simply outstanding. And I've seen it on display, on brilliant display this morning as I've taken briefs from around the country.
JOURNALIST: Do you accept that what we're experiencing now and what's [inaudible] is at some way linked to climate change?
PRIME MINISTER: My only thoughts today are with those who have lost their lives and their families. The firefighters who are fighting the fires, the response effort that has to be delivered and how the Commonwealth has to responded in supporting those efforts.
JOURNALIST: What do you make though Prime Minister of these extraordinary descriptions coming from so many people about the nature of this event?
PRIME MINISTER: Well, from the images I've seen from friends that are sending them to me and the stories I've directly heard, fires are ferocious. Australia has been battling ferocious fires for as long as Australia has been a nation and well before. And we will continue to. But we are very experienced. The people who know how to deploy in these circumstances save lives. And I would only urge them to be careful out there, to follow your training and support each other, to take the breaks. When you need to take the breaks, you've got to sometimes drag people off the line when they're fighting these fires. And this is going to go on for some time. And we'll need them always at their best. And that's why I think the support we've seen, particularly from South Australia this morning and I know it will come from the other states and Victoria and the ACT, and in other places, of course it will come. And if there is a need from other countries like New Zealand, where we've provided support in New Zealand, I have no doubt that they will turn up as it did last year when we're dealing with the Huon Valley fires and we had specialist New Zealand firefighters who came to support us in those instances. So I think Australians know the risk and dangers of fire. And at the same time, though, we really do lead the world in terms of how we respond to it when it comes.
JOURNALIST: Prime Minister [inaudible] does the country have to brace itself [inaudible]?
PRIME MINISTER: We always have to, I think, brace ourselves, we always have to listen carefully to the warnings and undertake the preparations that are advised in every single season. I think Australians increasingly understand that and I'd be encouraging them to revisit their fire preparation plans. The fire might not be on your doorstep today, but as we go into every fire season, every summer season, then the risk is ever present. And it's important that families understand what their evacuation procedures are. What numbers to call. What things to ready themselves with. And how they can best prepare their properties in the event of a fire storm. And I think there's a much greater awareness today of these things than there has been in the past. That does save lives. I'm sure that it has saved lives on this occasion. Sadly, we've lost two Australians and I fear we will lose more before this is done. And before the day's out. Anyway, thanks very much for your time.