Written by

Con Doolan, Professor, School of Mechanical and Manufacturing Engineering, UNSW
Former Australian Greens leader Bob Brown made headlines this week after he objected to a proposed wind farm on Tasmania's Robbins Island. The development would see 200 towers built, each standing 270 metres from base to the tip of their blades.
Leaving aside the question of the Robbins Island development, these will be extraordinarily tall towers. However, they fit right in with the current trend for wind turbines.
Read more: Wind and solar cut rather than boost Australia's wholesale electricity prices
Wind turbines come in many designs, but the most common is the so-called "horizontal axis" kind, which look like giant fans on poles. This type of turbine is highly efficient at turning the energy in the wind into electrical energy.
Keen observers will have noticed that these turbines have been gaining in size over the years. In the 1990s, wind turbines typically had hub heights and rotor diameters of the order of 30m. Today, hub heights and rotor diameters are pushing well past 100m.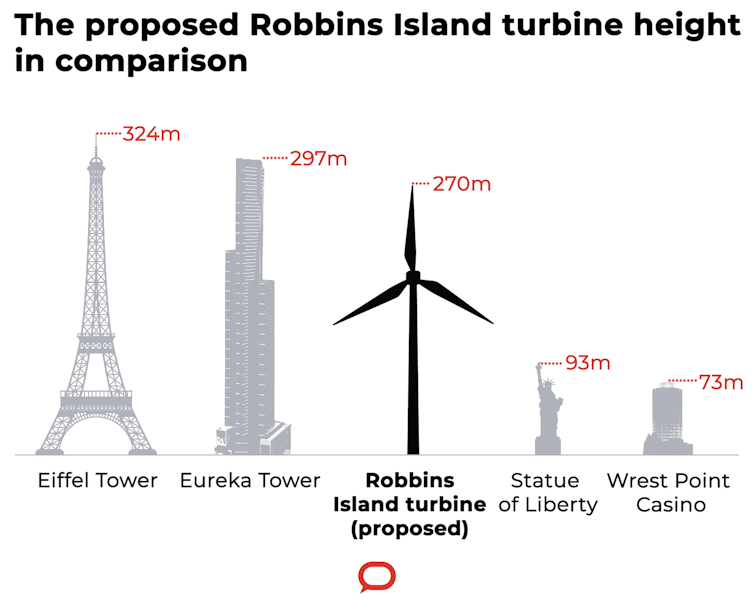 Authors: Con Doolan, Professor, School of Mechanical and Manufacturing Engineering, UNSW
Read more http://theconversation.com/taller-faster-better-stronger-wind-towers-are-only-getting-bigger-120492