Written by

Tess Sanders Lazarus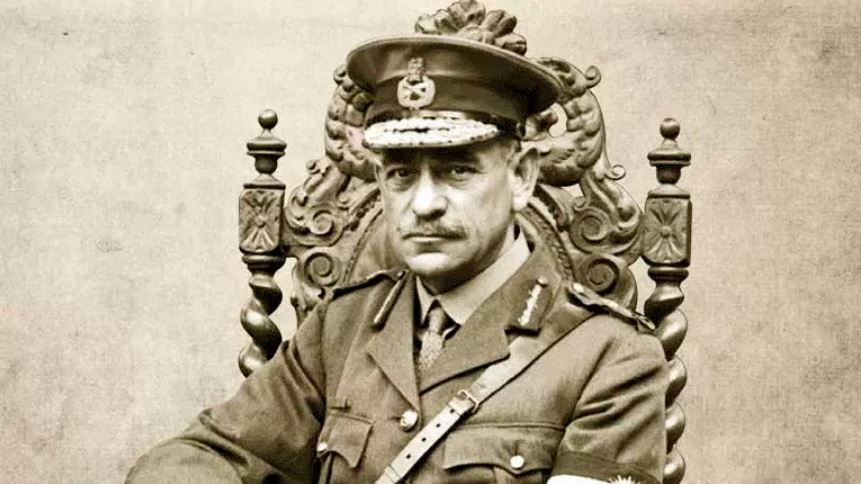 The life of one of Australia's most revered war time Generals, Sir John Monash, is about to be made into a feature film entitled 'Monash'. 
The production project, which is being spearheaded by some of Australia's most experienced military figures including retired Brigadier Michael Moon DSC, AM, a military historian in his own right and decorated past Commander of the Australian Forces in the Middle East, features a high caliber team of film industry professionals.  The lead producer for 'Monash' is James M Vernon, who was executive producer on Mel Gibson's Academy Award winning war epic 'Hacksaw Ridge'.   Working alongside James is Jim Robison who produced the soon to be released 'The School'.  The script has been written by Marc Furmie, an award-winning writer who has written several feature films including 'In Like Flynn'. 
"Monash was one of the greatest military and civilian leaders of his age and we want to share his story with all Australians and the world," Brigadier Moon said today.
"He truly was a remarkable and complex man who overcame all to help win the war and bring his beloved soldiers home.
"The timing of the film's announcement is important for us.   November 11 this year marks the 100th anniversary of Armistice Day 1918.  Few World War One military commanders played a greater part in helping to bring an end to the war than Monash.  His determination to win the war and bring his boys home was extraordinary."
Film production is well underway with final arrangements including a funding round being undertaken to enable commencement of filming in mid 2019.  
"When the Western Front fell silent on November 11, 1918, there had been four years of continuous trench warfare.  Millions had died, the war was at a standstill and allied forces had failed to move the German lines for three years.    It was General Monash whose methods, tactics and use of technology assisted to break the deadlock and help bring about an end to the war.  His approach also helped to dramatically reduce further loss of life," Brigadier Moon added.  
"Monash's role in helping bring an end to World War One was instrumental.   Even though it happened one hundred years ago, his story is incredibly relevant to our world today.   
"He was a man who had to overcome the disadvantages of his birth to prove himself at every turn during his rise to become one of the greatest living members of his nation.  This is an extraordinary story of a truly remarkable man which needs to be told."
Members of the production project are set to secure some of Australia's leading actors to take part in the film which many believe will be one of Australia's greatest blockbusters.
"While Monash was so good at the business of war, he despised it for what it did to him and his men," Brigadier Moon said.  
"Monash, the movie, is a deeply human story about an extraordinary leader who was also an imperfect man who himself bore the cost of war.    We hope that by sharing his incredible story that we are helping to keep his memory and great contributions to our country and the world, alive for all."    
General Sir John Monash GMCG, KCB, VD, is considered as one of the most innovative Allied generals of the First World War and one of the most famous commanders in Australian history.  A brilliant engineer, strategist, tactician and leader of people, he was also a true renaissance man.  A gifted musician, and artist with a deep intellect, he not only steered his men to victory through several key decisive battles, he did this while focusing on the capabilities and welfare of his men – ensuring they were not only appropriately trained and prepared but also ate proper meals while at war, even on the battle field.      By the end of October 1918, his methods and leadership of some 208,000 men, including 50,000 inexperienced Americans, saw him breach the Hindenburg Line effectively helping bring the war to an end.   
Born in Victoria to immigrant Jewish parents of Prussian origin, Monash grew up in humble surrounds.  He worked hard at school becoming school dux at the age of 16 and later graduating from Melbourne University with undergraduate, masters and doctoral  degrees in law, the arts and engineering.  He joined the Militia (Army Reserves) in 1884.    Despite being a Jew in an age of discrimination, of German heritage in a war with Germany, and an amateur soldier from the Dominions, his rise continued as the military acknowledged and embraced his leadership, capabilities and insight.
Monash, the movie, is expected to hit screens in 2020.