Written by

News Feature Team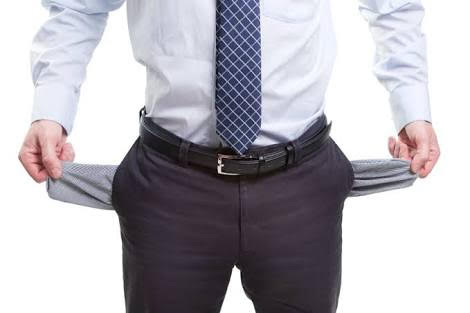 If you won a $10,000 prize in the lottery, would you quit your job? Probably not. But what if you won a $1 million jackpot? Or something even higher?
Quitting one's job and living a life of leisure may be wishful thinking for most of us, but with jackpots that can reach as high as $1.5 billion, people around the world regularly rush to the nearest retailer or to an online ticket purchasing service like theLotter to buy tickets for the US Powerball or the Mega Millions.
Not all big lottery winners decide to quit their jobs. Scottish couple John and Alison Doherty won £14,671,343 in a National Lottery draw in July 2016. Immediately after the big win, Doherty told the media that he would continue to run his plumbing business as usual. "I enjoy my work and I've been doing it for 33 years. I've got a lot of customers that I'm loyal to and I basically work by myself as a subcontractor. At the moment, I'm going to carry on with it and it would be very hard to give it up."
Not only did Doherty go back to fixing toilets and boilers just two days after his lottery win, he also paid £1,000 to attend a required four-and-a-half day course to officially become a gasman. "I put in a lot of work building a business for myself so why would I just walk away from that?" he said.
Of course there are many examples of lottery winners who have quit their jobs to travel the world, or who have used their winnings to invest in real estate or business ventures. And there are also stories of lottery winners who lost their entire fortunes after recklessly spending their money.
Surprisingly though, most people would, like Doherty, continue to work even if a lottery windfall came their way. And for many, only a huge lottery win would lead them to consider quitting.
A 2013 Gallup poll of 1,039 US workers found that two thirds of those polled would not leave their jobs even if they won $10 million in the lottery, while 31% would quit. A similar survey conducted by CareerBuilder in 2014 said that 51% of American workers stated they would still work after winning the lottery, with 77% of those polled stating that they would be bored if they didn't work.
According to a recent survey conducted in the UK by internet-based market research firm YouGov, half of those polled said that only if they were to win more than £2 million ($2.5 million) in a lottery draw would they quit their jobs. The survey showed that 25% of the participants said that a win between £1m and £2.5m would be enough for them to make that decision, while 49% of the participants said that they would make the decision based on a win of anything over £1m.
Four percent of participants in the UK poll said that they would only think about quitting if they won £10m or more, while 8% said that they would continue to work no matter how much money they won in the lottery.
Is there a threshold for lottery winnings above which you would consider quitting your job? For most of us, the final decision would most likely only be made after such a fanciful dream came true.