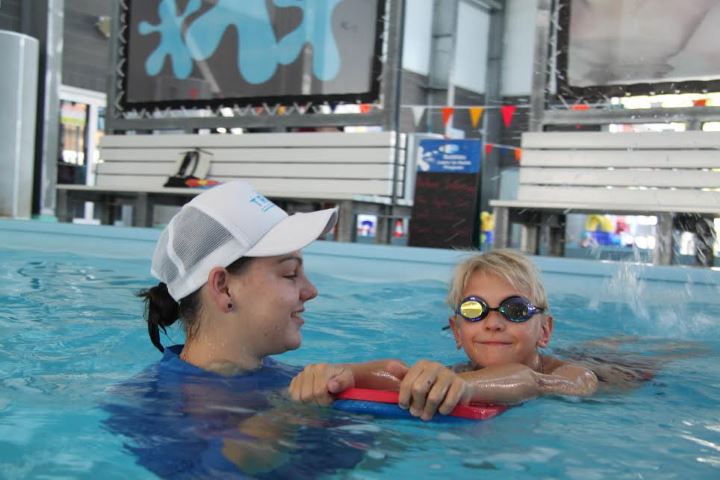 Learn to swim lessons at the Tweed Regional Aquatic Centres (TRAC) have reached a record high, topping 1000 lessons each week, which is very reassuring as Tweed Shire heads into summer, according to TRAC Aquatic Programs Supervisor Jeff Collier.
"A constant rise in the number of learn to swim bookings, increasing by 12 per cent since last year and doubling since 2011, shows increasing awareness among parents to ensure their children are competent around water," Mr Collier said.
"This is very reassuring as we head into the warmer months and children spend more time in and around swimming pools, creeks and other water bodies.
"However, we can never be complacent because accidental childhood drowning still claims more young lives than any other trauma," he said.
"Teaching children to swim and water safety skills provides another layer of protection but should never be substituted for proper supervision and barriers."
Mr Collier said TRAC had become recognised in the community as a leader in aquatic education, with rising bookings at TRAC's facilities in Murwillumbah, Kingscliff and Tweed Heads.
"That improved recognition can be attributed to TRAC Swim Schools providing an Austswim and Swim Australia-endorsed learn to swim program, TRAC's state-of-the-art facilities and our passionate well-trained staff," he said.
"We have increased our profile in local schools by providing water safety education to hundreds of school children and provided their students with subsidised lessons at TRAC centres.
"Our swim schools have a focus on water safety, which includes teaching children to swim in clothes, swim without goggles and perform water safety skills with their class mates."
TRAC will conduct a series of intensive five-day learn-to-swim classes on:
4-8 January
,
11-15 January
and
18-22 January
.
For bookings and details contact TRAC at
trac@tweed.nsw.gov.au