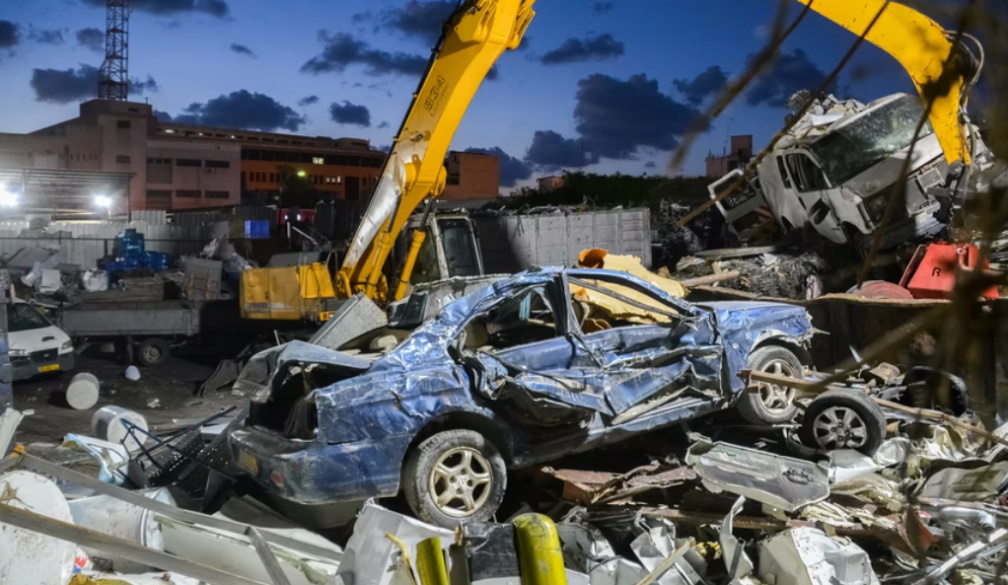 Cars are reliable and convenient. However, they are not invincible and can get damaged over time. This is where car wrecking companies come to your rescue. These businesses help you dispose of your car when it is damaged beyond repair, and no one is willing to buy it. While wreckers take cars in any shape or form, there are certain steps you need to follow before you hand over your car. Listed below are these steps.
Empty the tank
One of the first things you need to do once you have decided to take your car to one of the car wreckers in Sydney is to empty the fuel tank. If the vehicle is in running condition, you can do this by driving the car until the tank is empty. In other cases, get assistance to remove fuel because it can be hazardous if you have no prior experience.
Remove the license plate
Don't skip this step because this is vital for your protection. Selling your car to wreckers is not like selling it to another buyer or the dealership. Your car may be used for any purpose. Take your liability out of the question by removing the number plate and giving it to the nearest Roads and Maritime Services (RMS). Cancel your registration and stay out of legal troubles, if any.
Do some research
Unless you have a go-to car wrecker, it is always advisable to talk to at least two wreckers in the city before you choose anyone. This ensures you get the best price for your car and its parts.
To know more about the best car wreckers in Sydney,
visit the site
.


Check the wrecker out
This is a good chance to revisit step 2 and ensure the number plate is returned to an RMS location. Moreover, it is time to make sure your wrecker will either help with or handle the paperwork necessary for the sale and transfer of your car. You can do this by directly asking them about the extent of their services.
Consider selling parts
In simple terms, you are likely to get more cash if you sell the car and its parts separately. That said, some wreckers may not take a car that's missing a part or offer a reduced amount. If your vehicle has missing parts, it is more profitable to sell the individual parts instead of the whole vehicle. But before you do anything, it is best to talk to the wreckers about their terms.
Remove your belongings
Once you have chosen your car wrecker after some research and have decided on a method of selling, it is time to do a last check of the car. Make sure you have not left behind any of your belongings in the vehicle by mistake. Look at every nook and cranny to ensure you haven't left anything between or under the seats and carpets.
Arrange pick-up
If you are done with everything else in this checklist, it is time to arrange the pick-up. Many wreckers have the same-day pick-up option, so make sure you have already performed steps 2, 4, and 6 before calling the wreckers. Doing so will give you a hassle-free experience on D-day.
Conclusion
Car wreckers are a convenient option when you need quick cash for your damaged car. As straightforward as it may seem, don't forget to take the necessary steps like emptying the fuel tank and removing the license plate before handing over the vehicle to the company. Once you are done with these steps, you are all set to sell your car for cash.