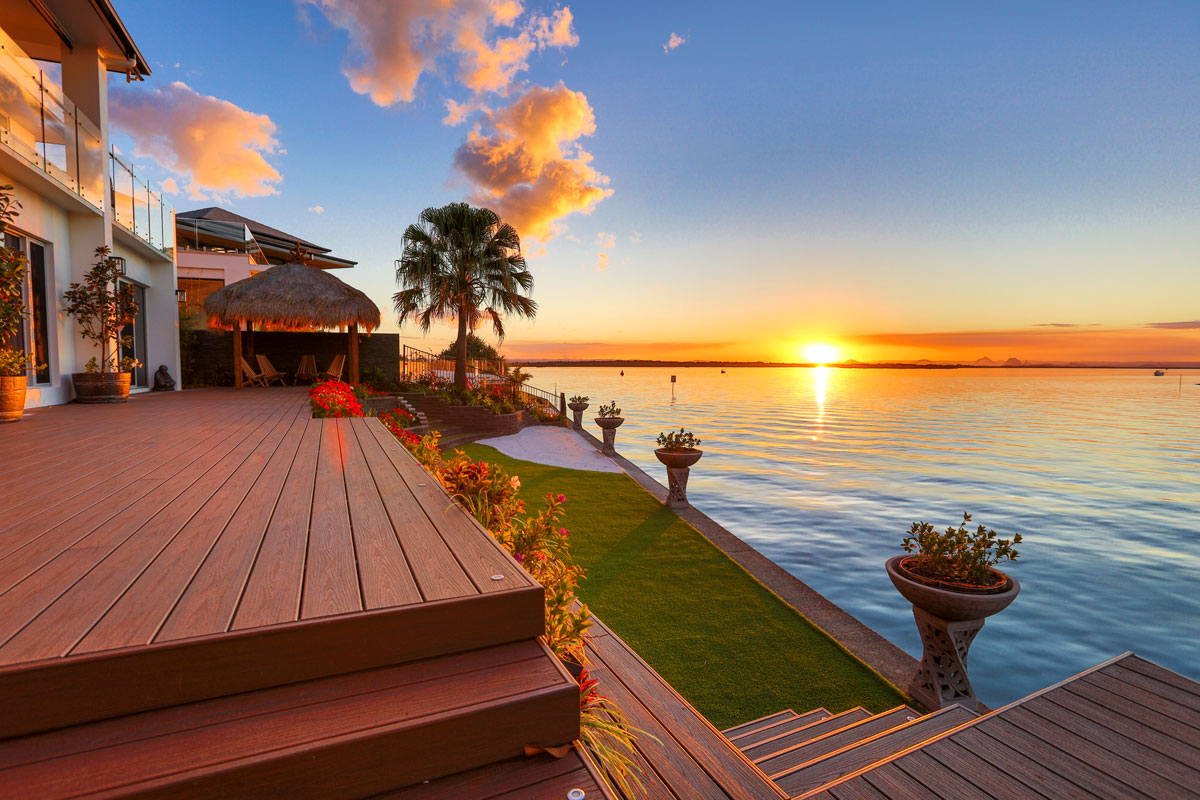 A deck adds value and comfort to a home. Most of the time the site of family barbecues, casual relaxation and outdoor gatherings, an expertly crafted deck can provide enjoyment for decades. 
Composite decking Sunshine coast -an exterior building material consisting of plastic, wood fibers, and other recycled components at Stilus Design and Construction has become a popular alternative to traditional, all wood decks, for a number of reasons. Available in a variety of patterns, Colours, grains, and textures, it boasts many other significant benefits that make it the best choice for contractors, homeowners, and Architects. 
Composite Decking Is- 
Eco-friendly- Composed of recycled materials and pesticide-free and free from other chemicals, utilized in the creation and maintenance of wooden decks, composite decking offers a range of environmentally sustainable and eco-friendly options - which means they are not as detrimental to the planet. It contains a mixture of waste wood fibers, like sawdust and recycled plastics, ranging from discarded laundry detergent bottles, Sandwich, and grocery bags, to milk jugs. This diverts hundreds of thousands of tons of wood and plastics from ending up in landfills. It also saves a number of trees from being chopped down to meet the demand for exterior building materials to construct new decks.
Weather, Pest, And Mold Resistant - Traditional pressure-treated wooden decks were manufactured with toxic chemicals and plastics to protect against mold,  insects, and the elements which, with the time can leach into the soil. The residential wood structures built before 2004 that were not made of redwood or cedar contain a chemical preservative comprised of arsenic. Exposure to such residue has been a health and safety concern historically. Composite decking is not treated with these, and so does not share the same risks. Since they are also infused with plastic instead of solely being made of wood composite decks are also more resistant to the detrimental effects of the weather, molds,  pests, and other sources of decay.
Low Maintenance - Composite decking is easy to clean than standard wood decking and routine maintenance needs simple soap and water. To get your deck looking new, say goodbye to power washes, sanders, and other equipment. There is no need for periodic treatments of finish, paint, and other chemicals used to protect all wood decks.
Super Durable - Protected from the elements, pests like termites, and more composite decking boasts superior durability compared to the decks constructed completely of wood. It also does not sprinter, scratch, fade or crack - extending its lifespan longer than that of an all-wooden composition.
High Value - Constructing a new deck or upgrading an outdated one may add value to your home and make it more appealing to potential buyers when it is time to sell. Besides the initial, one-time investment at installation, composite decking saves homeowners money in the long run when compared to standard wood decking, since it lasts longer and does not require the same periodic maintenance or treatments. Such cost savings may go towards purchasing additional food for all those barbecues. 
Conclusion 
There are a lot of benefits in regards to deck installation. Outdoor living spaces add value to your home because they add space, seclusion, style, and a new area in which to entertain guests. Composite decking is popular among homeowners because of its durability and easy maintenance. It is a vital investment that will benefit you for years to come.