Written by

NewsServices.com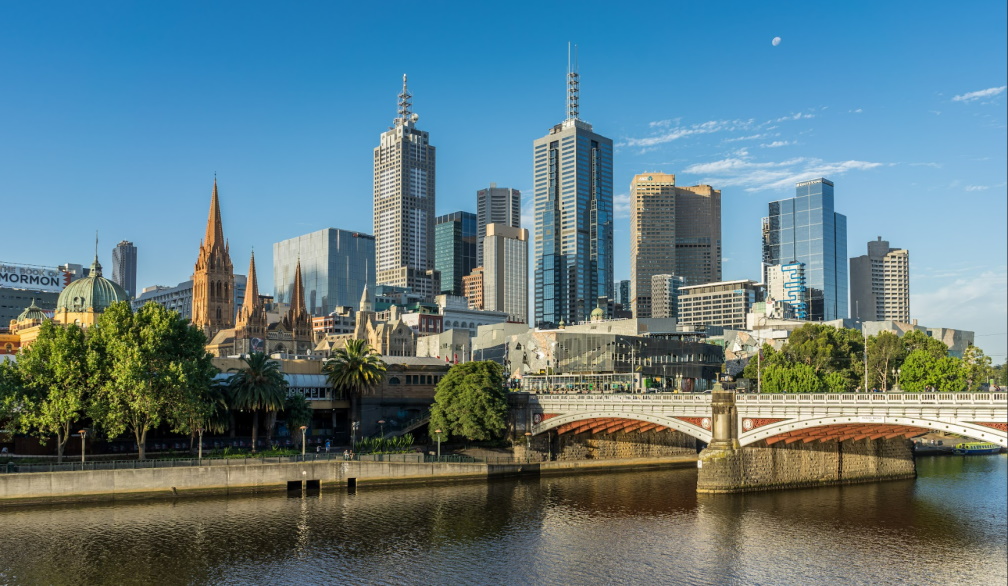 When you think of Melbourne, among the things that usually come to mind include the city's vibrant art and culture, the famous laneways, and the delicious food offerings. There's no doubt that Melbourne is a city with plenty to offer. But sometimes, it's the hidden gems and destinations that are the most intriguing.
And suppose you're planning on having Melbourne tours soon and looking for hidden places to visit, completing your travel bucket list. In that case, this article lists some notable gems in Melbourne, from parks to landmarks to food and drinks spots worth exploring.
1. Koorie Heritage Trust At Federation Square
In the center of Melbourne's CBD lies the Koorie Heritage Trust Cultural Walk. This hidden gem is a must-see and experience for any visitor to the city. The walk tells the story of the Aboriginal people of South Eastern Australia from pre-colonial times, and its impact on Aboriginal people is fully known. You'll learn about the traditional owners of the land and their culture and customs. 
There are free guided walk tours that would take you from Federation Square to Birrarung Marr, an urban park on the north bank of the Yarra River and see the famous Birrarung Wilam Aboriginal art installation. You can also explore the Koorie Heritage Trust Gallery, full of Aboriginal artifacts and artworks, so you'd get to immerse yourself in history and indigenous culture.
2. Royal Botanic Gardens Cranbourne
The Royal Botanic Gardens in Melbourne, Australia is remarkable. But, did you know that there's another branch of the gardens located in the suburbs of Cranbourne? The Royal Botanic Gardens Cranbourne is home to a range of native plants and animals and stunning bushland.
The gardens are open every day from 9 am to 5 pm, and there's no charge for entry. The bushland includes over 10km of walking tracks, a lookout tower, and a range of picnic areas. Furthermore, if you have kids, they'll surely love the wetlands playground and the interactive water play area. However, note that some tracks and areas may be closed during fire danger season.

The Shrine of Remembrance is a parkland area located in Kings Domain. Furthermore, the Shrine was built to commemorate the fallen soldiers of World War 1. It's an impressive building, and the parkland area surrounding it is perfect for a picnic or a stroll. Several sculptures and memorials are located within the parkland, making it a great place to learn more about Melbourne's history.
However, most people don't know that they can climb the stairs to the top level. From here, you can get impressive panoramic views of Melbourne's CBD and beyond. Moreover, you can also see the city behind the beautiful green trees and grasses. The landmark is open daily from 10 am to 5 pm.
If you're a coffee-lover, this place may be for you. Manchester Press is a hidden cafe located down an alleyway in Melbourne's CBD. It's a converted warehouse, and the cafe has a rustic, industrial, and hipster vibe to it. However, the real hidden gem is the cafe's bagels.
These bagels are made fresh daily, and they're some of the best in Melbourne. The cafe also has a great range of breakfast and salad options and an impressive selection of coffee.
Perhaps you're looking for good Aussie comfort food. In that case, try out Easey's. Easey's is a burger restaurant located in an old train carriage. The restaurant is perched on the roof in Collingwood, and it offers stunning views of the city.
Easey's is known for its burgers, but it also has a great range of fries and sides. Moreover, if you're up for a challenge, you can try the 'Easey's Challenge.' This involves eating the Metropolitan Mayhem Burger, which consists of smash patties, cheese, bacon, potato cake, dim sims, Pickles, Onions, and Burger sauce. You need to finish the burger in a span of time, and if you do, it's free!
Melbourne is also known for its hidden bars, and one of them is The Croft Institute. This quirky bar is hidden away down an alleyway in the city's Chinatown district. 
The Croft Institute is known for its quirky décor featuring hospital and lab interiors and unique cocktails. Moreover, the bar is decked out with vintage furniture, taxidermy, and oddities worldwide. And the cocktails are just as unusual, with concoctions such as the 'Pickleback' (whiskey and pickle juice) and the 'Smoking Gun' (tequila, mezcal, and lapsang souchong tea).
Conclusion
Melbourne is a city with hidden treasures waiting to be discovered. From quirky bars and cafes to stunning views and parks, there's something for everyone. So, next time you're in Melbourne, be sure to explore some of these hidden gems.