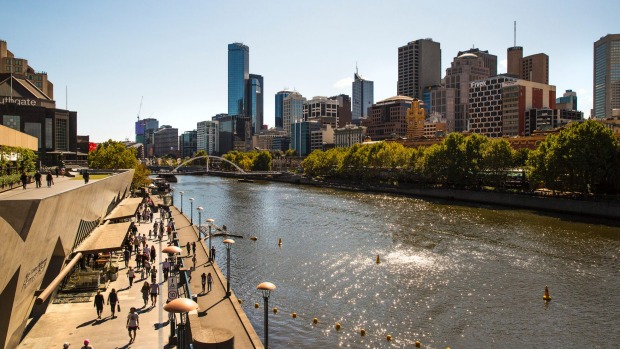 A multicultural community, full of friendly residents who live an open-minded, easy-going lifestyle. Now that's Melbourne, the sophisticated cultural capital of Australia. To make the best of a long-overdue trip to Melbourne, we advise you to keep these few pointers in mind to guarantee a pleasant, safe stay that also respects the local etiquette.


Never put all your faith in the weatherman.
When in Melbourne make sure you always keep an eye out for the weather forecast but don't expect the predictions to be as accurate as they claim. The climate in Melbourne is very unpredictable so be sure to always keep yourself equipped with a hoodie at hand in the summertime, and wear layers you can effortlessly take off in winter. What else do you think inspired the Crowded house into writing their infamous hit four seasons in one day? So if it's ever raining outside and you forgot to pack a raincoat, make sure you check out one of our Australian online gambling sites, they'll surely keep you entertained and if you're lucky, you could leave with more money in the bank.


Don't think of taking a dip in the Yarra River.
The water might not be very tempting, but if you're ever contemplating taking a quick dip in the Yarra River, let me ask you to think again as swimming is illegal in certain parts of the river. Therefore you need to be aware of where you're going to be swimming or you'll receive a substantial fine. Healthwise, I'd surely advise you not to, as the water is highly contaminated and contains toxic levels of waste products and sewage. So if you're thinking, I'd advise you to think again.


Don't try drinking in public.
In Melbourne, don't think about consuming alcohol in public as it is strictly forbidden. If you ever do so it will land you a paid violation that you most certainly could do without. So whether it's Christmas or it's summer and you're grilling a few shrimps on the barbie in a public area, do yourself a favor, don't have a sneaky beer, it'll cost you. Instead, drink reliably in all the different licensed venues Melbourne has to offer (they never run out), or enjoy a cold one at the comforts of your own home.
In conclusion, Melbourne is an outstanding city with so much to offer, but if you're ever in this part of town I would advise you to always keep these points in mind to avoid any mishaps and unwanted violations. Make sure you visit Old Melbourne, enjoy one of the many festivals they conduct, or maybe take a stroll down the Yarra river, but if you ever do so always remember don't think about taking a dip, no matter how tempting.