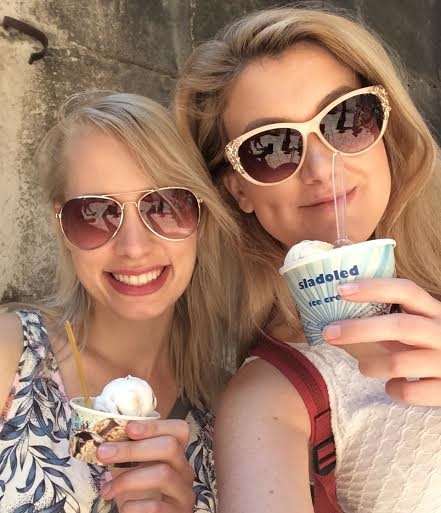 "Prosthodontist? What's that? I have never heard this word before." If you are thinking like this, then worry not, as you are not alone. Thousands of people in not just Sydney but also other parts of the world have little to no knowledge about a prosthodontist.
While people are familiar with the word 'dentist' and are very well aware of the work of dentists, they are most likely to be unaware of prosthodontists. Just like dentists, prosthodontists are also professionals in the field of dentistry. They play a significant role in maintaining the oral health of people by using their expertise in the functionality and appearance of teeth and gums.
A reputable prosthodontist Sydney can resolve even the most complex problems related to the appearance of your teeth and smile. They can perform suitable treatments for replacing missing and severely damaged teeth. As teeth affect the way your smile look, perfect teeth can make your smile look beautiful.
Needless to say, if a person is dissatisfied with the look of their teeth or smile, they can constantly feel bad about themselves. Over time, they can lose confidence, which can hinder their personal and professional growth. On top of it, missing teeth can lead to various complications, such as difficulty in chewing, jawbone deterioration, and change of facial features. By changing the way your teeth and smile look, a prosthodontist can help you in living a healthy and fuller life.
Thus, prosthodontists can renew your smile, and thereby, your life. Irrespective of the number and cause of missing teeth, age of a patient, and other factors, prosthodontists can offer the best solution. They ensure that patients achieve their desired dental appearance and smile. Let's see more details regarding prosthodontists.
Who is a Prosthodontist?
A prosthodontist is a dentist, who has acquired specialisation in prosthodontics, which is one of the branches of dentistry. Prosthodontics deal with the dental prosthetics, i.e., prosthetics related to teeth and gums. The aim of dental prosthetics is to rectify several defects for improving the dental appearance and smile of a person.
Various prosthesis, for example, dental veneers, dental crowns, dental implants, inlays and outlays, bridges, and dentures, are used by prosthodontists. Patients with problems, like missing teeth, dysfunctional teeth, and damaged teeth, can get suitable prosthesis for tooth restoration.
Now, you might wonder how is a prosthodontist different from a cosmetic dentist. Most of the people know about the job of a cosmetic dentist. Well, the difference between a prosthodontist and a cosmetic dentist is huge. A dentist undergoes extensive training for additional three years to gain the educational qualification and skills required for becoming a prosthodontist. Some dentists receive training for an even larger duration to increase their proficiency.
What are the Prosthodontic Treatments?
A wide range of prosthodontic treatments is available in today's time. These treatments have been developed owing to years of researches conducted by experts. Depending on the condition of the teeth of a patient, a prosthodontist can perform a single or multiple treatment procedures for obtaining the desired results.
Prosthodontists can install dental implants to replace the decayed tooth roots. They can even attach dental crowns, bridges, and dentures for replacing missing teeth and restoring worn-down teeth. Dental veneers, which are used for rectifying minor cosmetic dental imperfections, are also one type of dental prosthesis.
Dental crowns can be made from metals, ceramics, and composite resin. Alloys of metals, like gold, silver, and stainless steel, are used. Amongst the ceramics, porcelain and zirconia are used. Porcelain-fused-to-metal dental crowns are also fabricated for patients. The materials used for building porcelain veneers are porcelain and composite resin. The prosthodontist chooses the right prosthesis and material for the patient.
Whether it's a dental crown or a dental veneer, all types of dental prostheses are custom-made for every patient to deliver a proper fit and comfort. The prosthodontist takes the impression of the teeth of a patient for sending the same to a dental laboratory.
The technicians in the dental laboratory fabricate the dental prosthesis with the help of impressions sent from the office of a prosthodontist. The whole process of placing a dental prosthesis is carried out in a dental clinic or hospital at the pre-determined date and time. The prosthodontist shares the necessary details regarding the treatment procedure with the patient in advance.
Conclusion
Dentistry has enabled millions of people in attaining their dream smile through prosthodontic treatment procedures. Prosthodontists give a smile makeover to patients of all ages in a safe, hassle-free, painless, and cost-effective manner. If you are not happy with your dental appearance or smile, there is no harm in consulting a prosthodontist. You deserve to have an enticing smile!