Written by

Jennifer Brown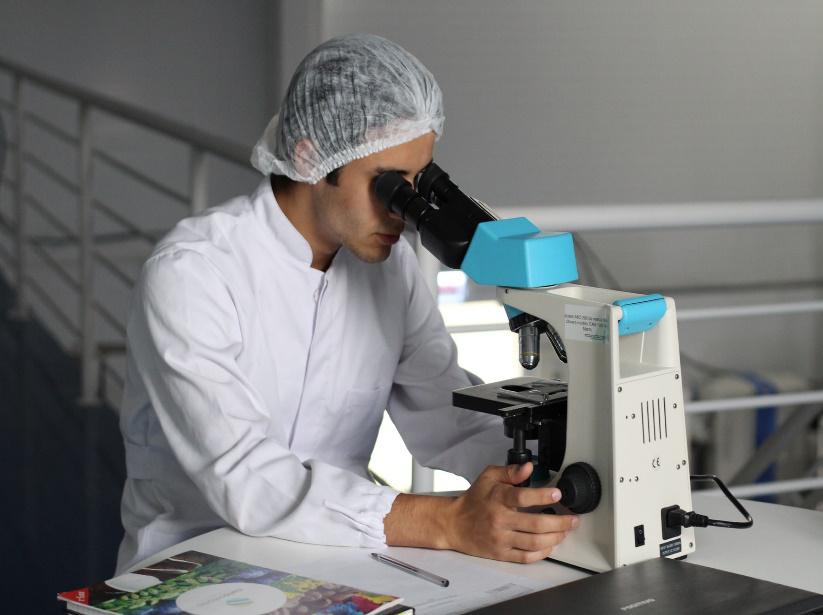 Estonia is the first country to offer its' citizens lifestyle advice based on the outcome of their genetic tests. The cooperative project between the Ministry of Social Affairs, the National Institute for Health Development, and the Estonian Genome Centre at the University of Tartu are genetically testing ten percent of its' population for over 600,000 genetic variants associated with diseases like Alzheimer's, cancer, and heart disease.
Genetic testing is becoming more available to consumers and many people apply the information to make healthier choices. The National Poll on Healthy Aging estimates that 1 in 20 people (between the ages of 50 and 64) have been asked by a medical professional to seek genetic testing.
Genetic Tests Improving Healthcare Services
Older adults are more proactive about maintaining and protecting their health than ever before. Geneticist breakthroughs and test kit technology are helping them to do just that. The best DNA test for health and wellness isn't about harbingering diseases to come, but as a preventative tool to protect their health and vitality.
In fact, a Finnish study discovered that telling people how their genetic panels might increase their chance of developing an illness in the next ten years aided 90 percent of the participants to adopt more focused diets and lead much healthier lifestyles.
According to Estonia's Minister of Health and Labor, the benefits of genetic testing can improve medical and healthcare services:
"Today we have enough knowledge about both genetic risk of complex diseases and the interindividual variability of the effects of medicines in order to start using this information systematically in everyday healthcare."
-Javgeni Ossinovski


One of the highly useful ways to utilize genetic information is to help older individuals experiencing cognitive problems discover if they have the ApoE4 gene. The ApoE4 gene is a marker for Alzheimer's disease. It's important to note that having the ApoE4 gene is a statistical risk, not a conclusive diagnosis.

Genetic Cautions Not Predictions
Genes play a role in developing an illness, but they aren't fortune tellers. There are multiple lifestyles and environmental factors that contribute to the future of someone's health. Knowing their genetic makeup can help them make informed decisions and possibly help avoid disease development.
A risk factor report for genetic vulnerabilities in developing Alzheimer's disease isn't for every elder. The most suitable candidates are for people aged 50 and over who are exhibiting symptoms of cognitive decline. A neurologist and the Director of the Cleveland Clinic's Lou Ruvo Center for Brain Health warns healthy elders not to worry themselves sick with genetic test results.
There are three types of the ApoE gene:
Everyone is born with two copies of the ApoE gene. Those with two ApoE2 genes are at the lowest risk of developing Alzheimer's and cardiovascular disease and people born with two ApoE4 genes are at the highest risk. ApoE or apolipoproteins are active in the processing of fats in the body.
However, it's vital to remember that possessing the ApoE4 protein isn't proof they'll definitely develop Alzheimer's disease, but it does mean that successfully controlling mid-life hypertension can be more constructive to ApoE4 carriers than those who carry the other ApoE gene varieties.
An Overall Guide to Health
Knowing an individuals' genetic disposition in relation to late-onset diseases like Parkinson's and Alzheimer's disease gives many people the opportunity to make health and lifestyle changes. These lifestyle changes may have more of an impact on their health than their genetic blueprint.
A wide range of genetic test kits are available to help identify the most advantageous information to improve everything from sleep patterns to recovering from an injury.
Tests provide insights into how the body uses nutrients, burns carbohydrates, and can identify ways to boost immunity and focus. The genetic information is an overall guide about how to protect human health, provides clear factors to avoid, and illuminates which beneficial behaviors to adopt. Experts warn consumers not to view the information as an inflexible picture of their future well-being, but as informed guidelines for optimizing and protecting their health right now.
Interestingly, a study of 993 adults (between the ages of 50 and 64) was conducted by the Institute for Healthcare Policy and Innovation at the University of Michigan found that 5 percent received a genetic test for medical purposes and 54 percent of them noted the test was being conducted for medical purposes.
There are 20,000 protein-encoding genes in the human body. Today, science understands the function of over 12,000 of them. As gene technology advances to reveal the secrets a tailored approach to healthcare will expand and influence how we eat, exercise, sleep, and treat illness.
Medical communities around the world are embracing genetic data to enhance their services. People of all ages are buying genetic testing kits to personalize their efforts when it comes to self-care. If knowledge is power, then bespoke information about your genetic blueprint can lead you to an optimal level of wellness and empowerment.