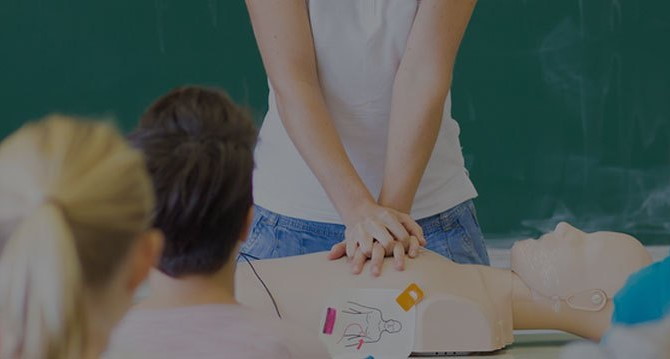 According to the Red Cross, only less than 5% of Australians have undergone first-aid training—one of the lowest rates in the world. This means a good majority of the population don't know CPR and other first-aid skills and techniques, and many people are missing out on the personal and professional benefits of learning first aid.
Completing a basic first aid course in Gold Coast or any area around the country can make you more prepared for emergencies, but you don't need a disaster or accident to get the most out of your first-aid certificate. Investing in a 3-hour CPR or 8-hour first-aid course can also help you keep your family safer, as well as improve your job prospects. A first-aid certificate proffers plenty of benefits that you can use in every aspect of your life. Below, we enumerate 4 reasons why first aid is a life skill that everyone should spend time learning:
First aid teaches you skills that can help save a life.
The first benefit of learning first aid is having the right set of skills needed to help save a life in cases of accidents or medical emergencies. The first few minutes after an accident is crucial, and first aid allows you to respond to the situation properly. The actions of a first aider can spell the difference between life and death, how long the survivor will need to recover, as well as the extent of the injury or disability brought about by the incident.
First aid teaches you to value your health, safety, and well-being.
First-aid training teaches you that you have to look out after yourself first so you'll be able to help others. This may sound selfish to some, but it's actually not. When you look after yourself first, you'll be in a better position to apply the skills you learned to help others. Also, you won't be needing help yourself in case of an emergency. You'll learn how various illnesses develop and thus be well-informed so you can avoid them. And because you're aware of the potential hazards in a location or situation, you are better equipped to protect yourself and those around you.
First-aid know-how gives you the confidence to take action.
A first aid certificate canberra empowers you to take action, make judgement calls, and remain calm even during panic-inducing situations. It helps you take control of a situation and help the people who need it the most. In cases of emergency, your training and know-how will give you the confidence to extend assistance to other people. You won't be second-guessing your actions; instead, you'll be able to assess the situation, determine the best course of action, and move with the confidence that what you're doing is improving the condition of a person in need. What's more, this confidence can bleed into other aspects of your life.
A first-aid certificate can help you stand out to a prospective employer.
Your first-aid skills won't only help others, it will also help you. Completing first-aid training with a registered training organisation earns you a certification that you can use to improve your job prospects. This shows the prospective employer that you're someone who has leadership and communication skills and that you can take responsibility and stay calm in emergency situations. Also, many companies are in need of someone who can take on the responsibility of a first aider. According to Safe Work Australia, a low-risk workplace such as an office should have at least 1 first-aid-trained employee for every 50 employees. This means that possessing a first-aid certification can improve your chances of getting hired.
It's worth taking a weekend—or even just a day—off to learn or refresh your first-aid skills. Being in possession of a first-aid certification and assuming the role of a first aider benefits you and the people around you, emergency or not.