Written by

News Feature Team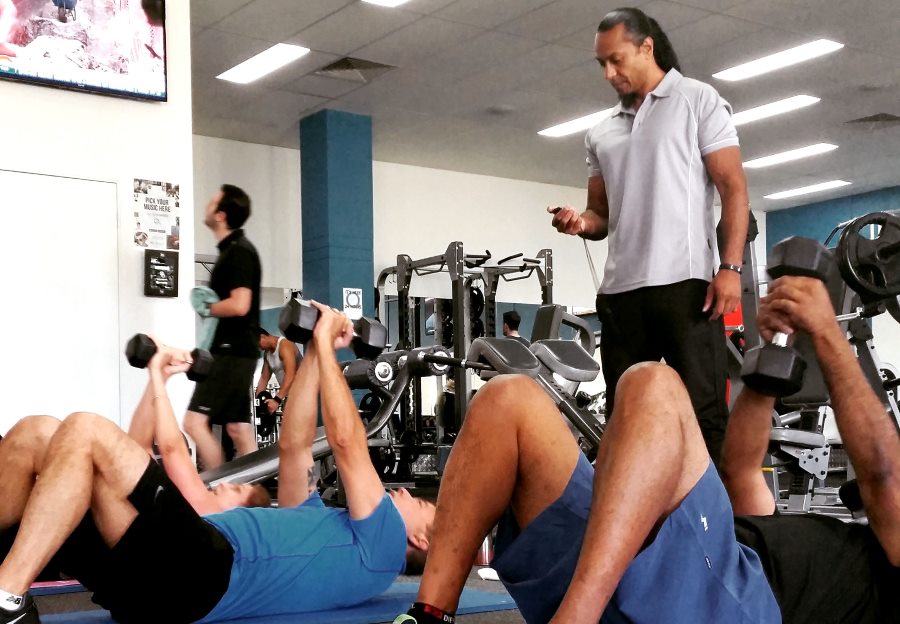 A few little tweaks to your lifestyle might be all you need to do to live your life to the full. To ensure you make the most of every day, check out the 10 habits that can potentially change your life.
Positive Thinking
The first little tweak you can make is to do with your brain, which can have more influence over your life than you realise. For example, negative thinking can dent your confidence, prevent you from fulfilling your dreams and can damage relationships.
For example, people struggling with their weight might turn to food when they feel upset, which can create a vicious cycle. Positive thinking can therefore squash negativity, so you will be more likely to succeed. So, whenever you say "I can't," correct yourself and say "I can". It can effectively train your brain into a more positive mindset.
Regular Exercise
Exercise is one healthy habit that can help you to develop a more positive mindset. That's because endorphins, which are feel-good hormones, will allow you to enjoy a happier, healthier lifestyle. As a result, you can decrease your stress levels and enjoy a greater mental well-being, which can support creativity and confidence. There is an exercise for everyone, such as running, walking, cycling, boxing, hiking, or playing a game of tennis. Simply look for a physical activity to complement your lifestyle and personality.
Money Management
Bad financial habits can often lead to a ton of debt and stress, which can reduce your quality of life and decrease personal opportunities. You therefore need to get into the regular habit of monitoring your expenditure, so you can take full control of your finances. Routinely review your bank statements to identify how much money is coming in and how much is going out. You may also realise you are unnecessarily wasting money on items you don't need, such as a daily coffee or too many clothes. You can then focus on cutting back on your expenditure, boosting your savings plan and can identify an emergency cash fund, such as a loan that requires no credit checks.
Focus on the Essential
Instead of focusing on things that are not important to your everyday life, start focusing on the things that matter most to you. For example, don't spend time with people who bring negativity to your life, or keep items in the home you don't want or need. Removing unnecessary things will allow you to focus on what matters most to you, which can simplify your life.
One Goal at a Time
Rather than working towards multiple goals at the same time, consider focusing your attention solely on one aim; otherwise, you will fracture your attention, which can make your chances of success less likely. Don't spread yourself too thin and focus on accomplishing a specific goal, before ticking it off your list and moving on to the next task. Some goals might also turn into natural habits, such as exercising or blogging every day.
Wake Up Early
The thought of waking up early might fill you with a sense of dread, but it could change your life. An early rise will allow you to get more done, as you'll have extra time to complete your daily tasks, so you will be more productive and will feel organised. You also don't have to wake up at the crack of dawn, as giving yourself an extra 15 or 20 minutes in the morning could be all it takes to transform your day, as you will wake up feeling more productive and motivated.
Healthy Eating
You are what you eat. Eating junk food will make you feel like junk, which is why you should aim to cut out fatty, sugary foods from your diet and enjoy more nutritious meals and snacks. Healthy eating will not only prevent the development of various health conditions, such as obesity, heart disease and diabetes, but it can also transform your lifestyle. Nutrients will provide your body with more energy and brainpower, and you can also enjoy a positive mindset and a good night's sleep.
There is no time like the present to start eating healthily. Aim to enjoy a diet filled with fruit, vegetables, lean proteins and healthy carbohydrates, so you can wake up feeling fighting fit and ready to face the day ahead. If you don't know where to start, consult a nutritionist or dietician who can develop a diet plan that works for your body and lifestyle.
Meditation
Meditation is not for monks and hippies. It is scientifically proven to provide a workout for the brain, as the mental exercise can help you combat stress and improve your concentration. The good news is, you don't need to dedicate hours to meditate. As little as five minutes could be enough to help clear your mind and take control of your stress levels. Also, if you are willing to sit for 20 minutes to meditate, studies have proven that you will become more intelligent within four days. It's one healthy habit you should not rule out.
Visualise Your Goals
A study has proven that the act of visualising your goals can convince your brain you have been working towards it. As a result, you could train your brain to spot new opportunities or overcome problems. For example, if you are living with a painful condition, regular visualisation can reduce your worries and make it easier to control the pain. Spend a few minutes each day visualising your dreams to turn your fantasy into a reality.
Drink More H20
Many people are unwittingly walking around dehydrated, which can impact their energy levels, mood and general health. It takes minimal effort to stay hydrated, but it can offer a variety of benefits. So, drink more water to look better, feel better and perform better, so you can enjoy a happier, healthier life. It's one little lifestyle tweak that will provide a variety of rewards.