Written by

Candice Meisels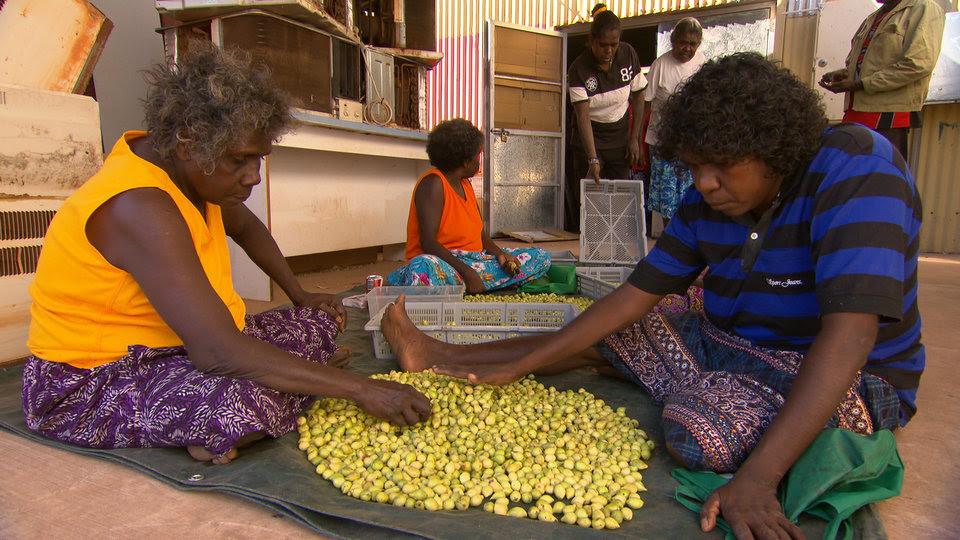 The vitamin-packed Australian superfoods introduce an exciting eating experience and provide a bountiful source of antioxidants.
Hayley Blienden is a dietitian, Australian superfood expert and founder of The Australian Superfood Company.
The products are used by Australia's top chefs and can be found in Australia's leading cafes, restaurants and retailers.

Hayley Blieden says: "Our ancestors discovered and cultivated their native roots, berries, seeds and leaves to bolster longevity, treat ailments and provide critical nutrients when sustenance was sparse. Think of now-popular super foods such as Acai from South America, ginseng from China, and chia seeds from Mexico, in which feature in popular café menus or are consumed in households daily. But perhaps lesser known is the bounty of native Australian superfoods, which thrive in one of the Earth's most sun-scorched landscapes.
 
Our ingredients and superfoods can be used in several different ways, from sweet to savoury dishes and even cocktails! The possibilities are endless."
 
She adds: "Each superfood has its own taste, texture, and provides a vast range of antioxidants.'
Finger Lime
has been an important source of food for Aboriginal people for thousands of years. The beautiful pulp of the fruit is revealed in all its glory when sliced open: 'caviar like' pearls cascade outwards, filled with lemon-lime juice. Whilst only a small fruit, the nutritional power of the Finger Lime is not to be underestimated. Bursting with zesty flavour, it is rich in folate, potassium and Vitamin E and contains three times the Vitamin C found in mandarins. The level of Vitamin E is exceptionally high in the pink Finger Lime. Vitamin E is one of the most important antioxidants in human cell protection and disease prevention. With a delicious aroma of fresh zesty citrus, the taste of the Finger Lime is tart with some astringency and bitterness.  
Riberry
was one of the first fruits consumed as jams, jellies and cordials by the early colonists. The Riberry has three times the folate found in a blueberry, is rich in manganese, packed with minerals, dense in antioxidants, with antidiabetic properties and the capacity to reduce obesity. Eaten raw, the gorgeous clusters of berry-like fruits are thick, pithy and sometimes slightly sour. The Riberry has an aroma of sweet, spiced tea, with musk and bush honey. Its flavour is tart and astringent with some sweetness.  
Quandong
is High in Vitamin C, antioxidants and protein. The ripe, sweet, beautifully textured flesh of the Quandong is eaten straight, though it can also be dried and stored for future use. It has a sweet taste with a balancing slightly sour and salty aftertaste and a mild aroma of dry lentils with some earthy fermented touches.  
Kakadu Plum
is a nutrient-rich, antioxidant powerhouse! High in folate, iron and Vitamin E and containing vastly more antioxidants than the blueberry, the magnificent Kakadu Plum has the highest recorded levels of Vitamin C in the world, measuring up to 100 times the Vitamin C content found in an orange. The Kakadu Plum is a tart little berry that is best enjoyed in small portions. We love it with homemade muffins or adding a pinch to smoothies.  
Davidson Plum
is a rich source of calcium (perfect for our vegan friends), Vitamin E and Zinc. The strikingly sumptuous, deep, dark purple fruit with blood red flesh, boasts a soft juicy pulp and is one of the most nutritionally powerful native Australian fruits.
Along with magnesium, zinc, calcium, potassium and manganese, the Davidson Plum also contains properties thought to have antidiabetic effects and a capacity to reduce hypertension and obesity. It's a great addition to homemade jams, desserts and sauces.  
Alongside our fruit range is our herbs and seeds range which pack a variety of anti-oxidants and healing powers.   
Aniseed Myrtle
packs a strong aniseed and liquorice flavour, this native spice makes a wonderful addition to teas, drinks and desserts. Aniseed Myrtle is high in anethole (among a host of other benefits!), which is a compound known to treat conditions such as acid reflux, intestinal cramps, colic, flatulence and anorexia.  
Mountain Pepper Leaf
is a surprise gem of the bush that can be used in all savoury dishes in place of black pepper or to give that extra bite. Historically, it was used by indigenous Australians to enhance flavours and to treat oral infections like sore gums and tooth aches. Today, it's prized for its unique flavour PLUS its great health benefits. Mountain Pepper Leaf has exceptional antioxidant capacity (more than the beloved blueberry!). It also contains Vitamin E, lutein, zinc, magnesium and calcium.  
Cinnamon Myrtle
can be used to lend a warm and spicy flavour to desserts and savoury creations. Curries, stews, middle-eastern dishes and even spaghetti Bolognese. Cinnamon Myrtle is commonly used for medicinal purposes to treat indigestion, heartburn and colic. Add Cinnamon Myrtle to tea and reap its health benefits and soothing effects.  
Lemon Myrtle
is a beautiful Australian shrub, whose leaves have been used by Indigenous Australians for a swag of purposes. Lemon Myrtle boasts significant antioxidant and mineral properties, is high in Vitamin C and has a high oil content which is antimicrobial. Also, regarded as a useful antiseptic, it has the world's strongest and purest source of natural citral – the oil that gives "lemon" its characteristic flavour. Lemon Myrtle is undoubtedly one of the most popular Australian native herbs, with its fresh aroma of citrus, with delicate menthol touches and a strong lemon flavour, which is sweet and refreshing.  
Wattleseed
is the unsung hero of native Australian foods, High in protein and fibre, Wattleseed also contains high concentrations of potassium, calcium, iron and zinc. In addition to numerous vitamins, it also has a low glycaemic index, which means it releases its sugars slowly and can be used by people with diabetes to help maintain blood sugar levels. Dried, roasted and crushed, Wattleseed can be used in baking, sauces, scones and scrambled eggs.  
Strawberry Gum
is the original chewing gum! Aborigines used to chew on the leaves for their sweet, berry-licious flavour. They also burned the leaves to release their health-giving oils, which relieved sickly stomachs. Today you can use our ground Strawberry Gum in your pavlova, cakes, muffins, frozen yogurt, ice cream and teas to make them super scrumptious.  
Mountain Pepperberry
is a surprise gem of the bush that can be used in all savoury dishes in place of black pepper or to give that extra bite. The pepper berry is known for its 'hot' flavour due to the polygodial properties. They are fruity upon first taste, followed by a spicy flavour. Mountain Pepper Berry has exceptional antioxidant capacity (more than the beloved blueberry!). It also contains Vitamin E, lutein, zinc, magnesium and calcium.
The Australian Superfood Co has developed a range of food products richly infused with Australian native bush food. Our harmonious integration of native fruits and seeds announces a delicious and distinctly Australian flavour wheel to the world of functional health foods. The vitamin-packed Australian superfoods in our products introduce an exciting eating experience and a bountiful source of antioxidants. 
https://austsuperfoods.com.au/