Written by

NewsServices.com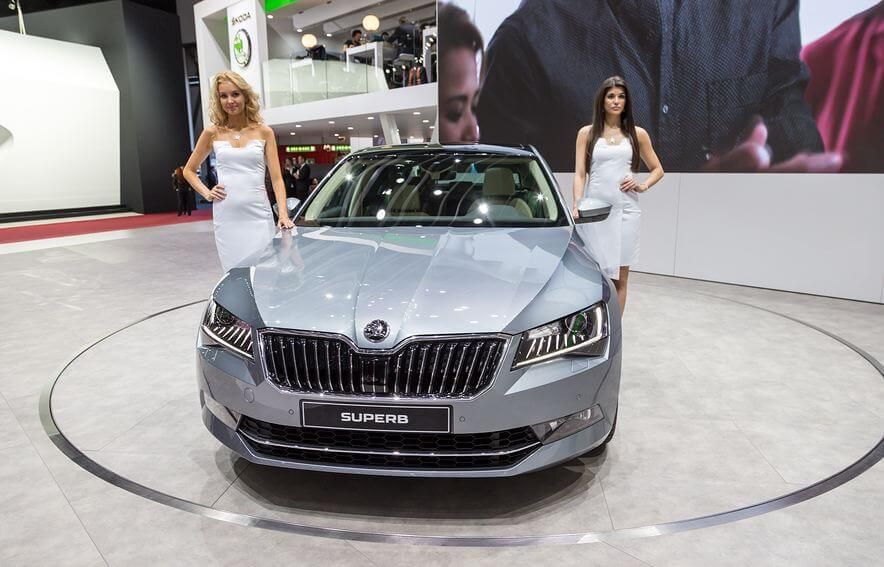 Is there anything better than a road trip? Hitting that open highway, windows down, and your carefully crafted Spotify playlist blasting through your car speakers… there really is nothing better. Especially during these times where international travel, or sometimes even interstate travel, is just not possible.
You need to make the best of the situation, pile all of your friends into your car, and get driving. But sometimes the destination you're driving to takes a hot minute… or hour… or several hours. And sometimes, you just need some activities up your sleeve to keep you entertained as the landscape outside rolls by.
So how can you pass the time? We've compiled a list of our top things to do to beat the boredom and have a great time with your mates or family.

Get those podcasts ready
For those who don't regularly listen to podcasts, you might be rolling your eyes at this one. Boring right?
For those who do regularly listen to podcasts, you'll know how entertaining they can be. You've just got to find the right topic for you. Test out some genres and see which one sparks your interest.
Maybe you're a true crime fiend, or a comedy lover, or enjoy a good interview format. Whatever you like, it's pretty much guaranteed there's a podcast for it.
Podcasts are great to listen to on long road trips, whether you're with friends and family or driving solo, because it keeps you stimulated and awake while also potentially teaching you something new.
And if you are driving with others in the car, it can be a great topic for discussion after it's over, especially if it's a true-crime podcast.


Have a picnic
We all know we have to have the snacks on deck when road tripping. But a great way to break up the drive is to stop off somewhere picturesque and have a cute little picnic with your pals.
Yes, this will set back your arrival time a little bit, but sometimes it's good to get out of that car, stretch your legs, and breathe in some fresh air.
If you're on a time crunch, that's fine - have the picnic inside the car. Not quite as fun as spreading out on a comfy picnic blanket in the grass, but still a great way to enjoy all of your packed food and beverages while the road flies beneath you.
Play some road trip games
And no, we don't mean playing I-Spy for five hours straight. There are a ton of fun car games out there these days. We recommend having a list of your favourites on hand for when you're feeling a little bored and want to spice things up a bit.
Our top favourite road trip games include:
Categories. It's a classic, and for good reason. Think of a category (like movies, or animals) and take turns naming items from this category. Make it harder by going in alphabetical order.

Twenty Questions. This one is pretty self-explanatory.

License Plate Boggle. In this one, someone finds letters on a license plate, and players need to think of different words incorporating this phrase. So, if a license plate has the letters "VAC," you might say vacuum.
There are plenty more, so have a Google before you go and get a few ready for the long drive ahead.

Plan a Sing-A-Long
Yeah, you'll have your playlists ready to go. Maybe one for every mood.
But have you made a karaoke playlist?
This is a playlist specifically for singing along to… for yelling the lyrics at the top of your lungs with friends with the windows down. Do some songs immediately jump to mind? Put them in the playlist.
Crowd favourites are often Bohemian Rhapsody by Queen, Don't Stop Believin' by Journey, or Dancing Queen by ABBA. Or how about a musical soundtrack? You and your friends will probably have your own favourites that you like to belt out when you're together.
Singing in the car is a great way to lift spirits and make that trip feel a lot shorter than it actually is.

Take tons of pictures
Look, it probably goes without saying, but you'll want to document your trip - and that doesn't always mean taking pictures of the scenery or waiting until you reach your destination to whip out the camera (or phone).
It's the little moments with your friends and family that are fun to look back on, including those long hours spent in a cramped car packed to the brim with your stuff. Pictures of your friends napping, or videos of your little brother cackling after winning I-Spy, are sure ways to spark some joy in the future when you're remembering those little moments.
So - document everything. If nothing else, it will help pass the time.

Plan your next stops
A road trip is nothing without its fun stops along the way. Often, if you're heading to the countryside, there'll be some quirky places you can stop off and smell the roses.
Odd attraction in the middle of nowhere? Plan to visit. Absolutely incredible baked goods available at a very specific petrol station on a busy highway that has hundreds of impeccable reviews? You've gotta stop off.
Pack in as many fun, whacky pitstops as you can, and consistently be on the lookout as you drive for other potential places to pull over.


How are you going to get from A to B?
So you're planning your road trip and your activities - how are you getting there? Which is your vehicle of choice?
If you're going with friends or family, a little hatchback probably won't cut it, and might get a little bit cramped. Go for a sedan-sized car, like the Skoda Superb and other similarly sized models, or you could go even bigger, with something like an SUV.
Whatever your mode of transport, you'll definitely avoid boredom with the above tips. Happy road tripping!