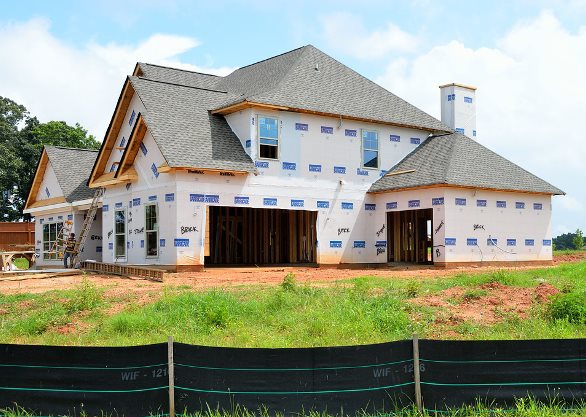 With property markets booming across Australia in 2021, now is a great time to be selling real estate. Selling your home can be a bamboozling process, so it's important to ensure that you have expert advice and support on hand to guide you through what can be a very stressful time. Here are five mistakes to avoid when selling you home in Conveyancing Melbourne or Brisbane.
Did you know that the average Australian home is sold roughly every 10-12 years? Selling your home can be a very emotional undertaking, with feelings running the gamut from excited to sad, uncertain and anxious to optimistic. It's important to try to approach the sale as a business transaction and to compartmentalize your sentimentality to enable you to proceed once you have made the decision to move forward with the sales process. There is often a lot of stress and frustration involved in selling your home, so it's easy to find yourself in a position where you are underprepared and disorganized. Surround yourself with experts such as Jim's Property Conveyancing in Melbourne, or Property Conveyancing Brisbane. Here are some common mistakes to avoid when selling your property, to ensure that the sales process goes smoothly:



#1 Overpricing your home


Try to avoid setting an unrealistic price. This is a really common mistake to make and if you set the price of your home unrealistically high it can deter buyers and limit the number of people considering buying you home. If your home goes unsold, it will end up sitting on the market for an extended length of time and this can also deter buyers as they might be suspicious that there is something wrong with your property.
It's important to be able to turn to reliable experts for help in determining a realistic asking price for your home and a marketing plan to achieve the best possible price. It's worth also doing your own research as far as what price you can expect to get for your property so that you go into the sales process with realistic expectations of what you're likely to achieve.


#2 Choosing the wrong real estate agent
It might sound obvious to say that choosing the wrong agent can massively affect your experience of the process of selling your home, but many people spend less time researching and choosing which real estate agent to go with than they do when choosing which fridge or TV to buy! Here are some tips to take into consideration when you are choosing a real estate agent to assist you with selling y our property:
* How experienced are they? Have they sold similar properties to yours?

* Are they local? A local agent will have a distinct advantage as they will be familiar with the local property market as well as local buyers and what features are particularly sought-after.

* Are they good communicators? Do you find the agent easy to reach and someone who is personable and can provide friendly and clear advice or information? It's crucial to find someone with whom you can develop a strong working relationship.

#3 Not hiring a conveyancer
Hiring a property conveyancer can greatly reduce the stress involved in selling your home. There is a lot of legal work involved in selling property, and it can be a catastrophic mistake to attempt the legal requirements of selling a M yourself. A conveyancer can represent you in any dealings with the buyer of your property and help to negotiate the terms of the Contract of Sale to ensure that all legal requirements are satisfied and fair. Here are some tips to take into consideration when hiring a property conveyancer:
* What kinds of property do the conveyancer typically specialise in?

* How much experience do they have?

* Do they work locally?

* Are they protected by professional indemnity insurance?

* How responsive are they? Are they easily contactable?

* How much do they charge? Are there any additional charges that may need to be paid after the settlement period?

#4 Being inflexible or not fully committed to the sales process
By all means take your time making the decision about whether to proceed with selling your home, but once you have made the decision to sell, it's important to fully commit to the process. If you're just curious to see how much your property is worth, it's a much better idea to get a market appraisal done. Your heart might be set on achieving a particular price for your property, but it is best to be as flexible as possible and to understand that the market can fluctuate, so your property may not necessarily be able to achieve what you expect. In an ideal situation, you will be able to negotiate to reach a figure that will be acceptable to you as well as the buyer.

#5 Not preparing your home for the sale
Staging your home for sale can vastly improve your eventual sales figure and ignoring the presentation of your home can be a very costly mistake. It doesn't need to be an expensive undertaking, there are often some very simple changes that you can make that will improve the look and feel of your property. As a starting point ensure that there is no outstanding repair work that needs to be completed, such as squeaking doors or unfinished paintwork. It's also worth decluttering your home to give a feeling of spaciousness and clearing up your garden. Take the time to consider your home's façade as this can be a really strong selling point for potential buyers.