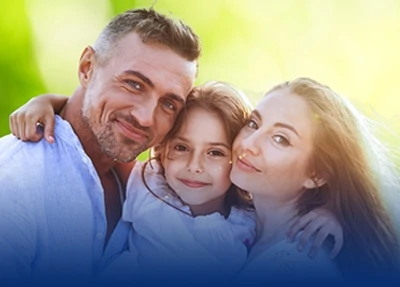 Family mediators are professionals who assist families in getting through the challenging phases in their lives. If you have recently undergone a major change in your life due to a familial conflict, family mediation can help resolve that conflict in a safe and healthy environment and help you adjust to the changes in a better way. Participating in a family mediation with an open and receptive mind can work wonders for everyone involved and help them positively tackle their issues.
The Impact of COVID-19
Facing a global pandemic has forced a lot of people to reevaluate their lives and choices. Staying locked in their homes has brought people face-to-face with their issues and forced them to address their problems even if against their will. This has resulted in an uptick in the cases of separations and divorces, with the already confusing and emotionally challenging time being compounded by the fear and stress of the COVID-19 pandemic.
Understandably, like everything else, family mediation has also been significantly impacted by the ongoing global health crisis. Due to the pandemic, family mediators could not perform mediation in their offices and instead had to shift to the online video conferencing medium to conduct their sessions with their clients. Connecting with clients in person is a major part of the reason family mediation works so well, and the shift to online sessions has made these human interactions a lot more challenging.
The Challenges of Online Mediation
One of the biggest challenges of online family mediations is to conduct 'remote mediation' in a way that is compatible with all parties involved in the process. Participating in the process of mediation using services of a
family lawyer Brisbane
, while living under the same roof 24/7 during the pandemic has created additional challenges for struggling families and partners who want to explore their options in a healthy and positive environment.
Although there is no doubt about the accurate functioning of the technology involved in online mediation, there is an added challenge of the lack of privacy associated with online sessions. While most in-person mediation sessions for couples or families in crisis are completely private and confidential, there is always a risk of children overhearing their parents attending these sessions.
While navigating the challenges of the pandemic, various couples and families have tried to find creative solutions to these online mediation problems. Parents can attend these sessions from different rooms after putting their kids to sleep or early in the morning before they wake up.
The Silver Lining
Although online mediation is not an ideal way for families and couples to deal with their problems, it is one of the few ways available to us during this global pandemic. One positive aspect of this form of mediation is the way individuals can attend the sessions from the comfort of their living space. People no longer have to get ready and travel to the family mediator's office and can simply log in from their device at home to participate in the process.
Mediation can be scary and intimidating for people who have been having trouble navigating their lives amidst the global pandemic. However, it is important to understand that even if they have to take part in this process online, mediation can be immensely helpful for them and provide them the courage to tackle their issues maturely and professionally.