Written by

Claudia Jeffrey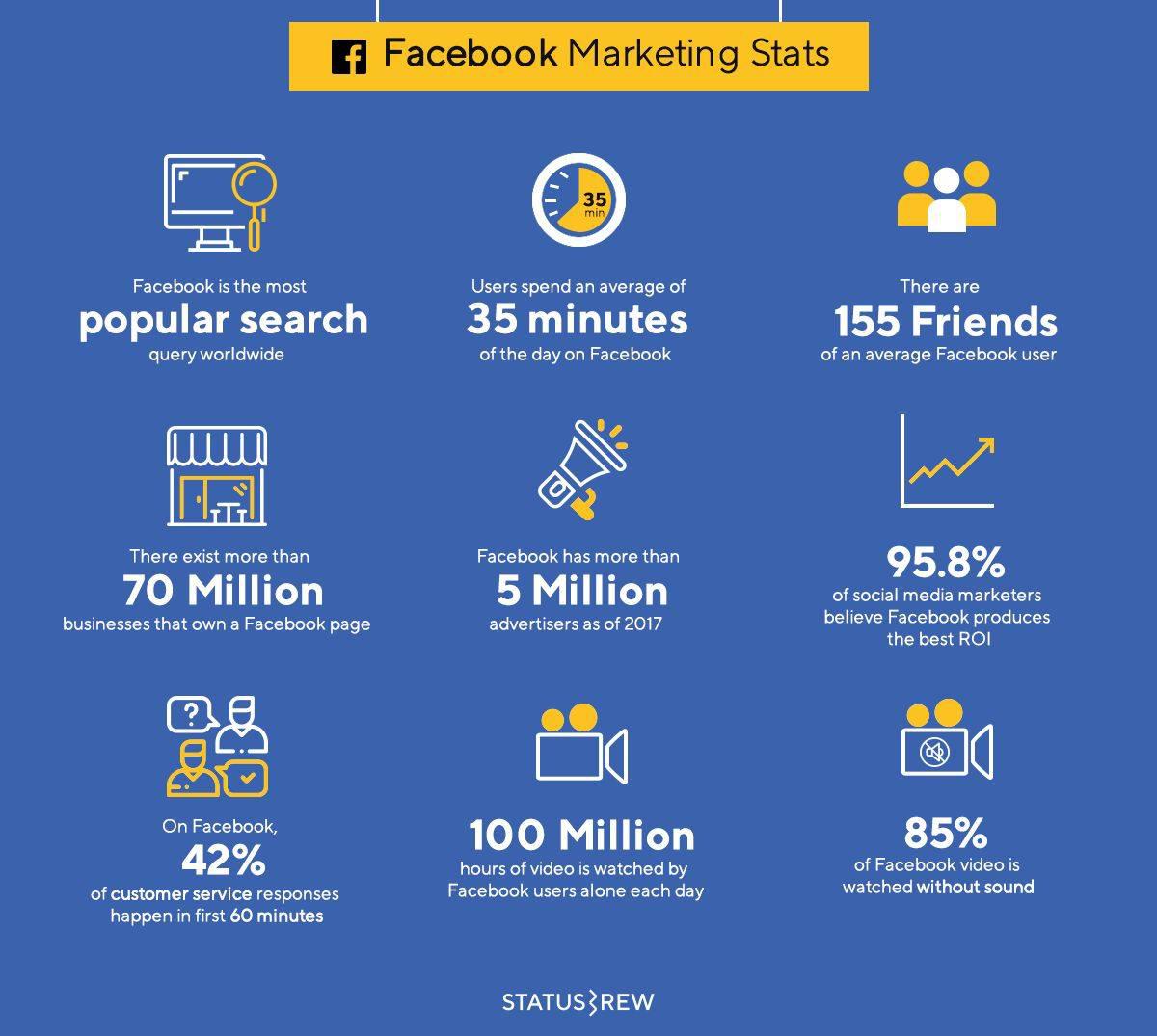 Sponsored posts on Facebook for businesses are a great way to create and share content in order to reach new and larger audiences as well as gain greater visibility. Facebook sponsored posts are easy to manage as you can choose any of your posts available on your business' Facebook page and click on the 'boost post' option.
This will offer you a window pop-up with features such as targeted audience, the duration for the post to be boosted, your budget allocations, and conversion tracking options.
According to a recent study by Sprout Social, Facebook is the most used social platform, with over 2.45 billion monthly active users. While other platforms like Instagram and Snapchat are becoming popular amongst teens, 48% of Facebook advertising revenues come from Canada and the US.
Moreover, Facebook receives over 1.62 billion daily visits by users, and 88% of Facebook users stay on the platform to connect with family and friends.
In light of this information, let's take a quick look at how Facebook sponsored posts are the best form of advertising for businesses.



Facebook posts on your business profile or page offer you a sweet feature to schedule your post. While in no sense is it comparable to running automated ads on Facebook, it is still the next best thing to automation that you can get right now. In order to access the feature of scheduling your post, here are some easy steps to follow:
1. Go to your Business' Page.
2. Click on Publishing Tools in the left column.
3. Select the Create Post option on the top.
4. Create your post and then click on the drop-down menu to select Schedule Post.
5. When you do this, you will get to select the date and time you want to publish the post.
This may sound a bit tedious at first, but surprisingly with 2020 finally coming to an end, there are some automation tools available, specifically to make the process completely automated. These include:
-> Albert – an AI-empowered marketing platform for driving fully autonomous digital campaigns.
- > Connectio.io - which offers an autopilot that turns your best performing Facebook posts into ads.
-> Perfect Audience – a comprehensive tool that offers News Feed targeting and cross-device targeting.
- > Reveal Bot - which offers post boosting by automatically creating ads from your best organic posts.



Running a sponsored post on Facebook can be quite affordable, considering that you are charged with as low as $1 per day. Through sponsored posts, you are able to reach out to potential customers and prospects outside of your followership circle.
This allows you to effectively let your post achieve a broader reach so that it can be seen by more people, thus helping you to create increased brand awareness and brew greater user engagement.
Plus if you are willing to spend more, then you can exponentially increase the reach of your boosted posts. However, it is important to note here that Facebook's Ads Manager offers you a wider range of options and features.



Facebook, in recent years, has come to realize how much people value privacy. In order to build consumer trust, it has gone through several changes from being one public platform for all to a more private network.
This is why many people out there either trust Facebook the most or find it the most untrustworthy of all social media platforms. For brands seeking to create a dominating presence on Facebook, therefore need gimmicks to keep the trust in consumers regarding their offered products and services brewing.
Sponsored posts can help you achieve that by delivering posts directly to the newsfeed of users who can simply choose to scroll through the ad or interact with it according to their preferences. This freedom is more appreciated rather than seeing a bunch of undesirable ads on the right column that can make users feel more irritated.



One of the best features for boosting posts on Facebook is that the overall process is quite simple and easy to use. All you need to do is the following:
a. Simply visit your Business Page/Profile on Facebook.
b. Find a post that you want to boost (this may include events, jobs, videos, etc.).
c. Select the Boost Post option at the bottom right-hand corner of your post.
By following the aforementioned steps, you will be taken to a window that will offer you various details to fill in, such as Audience, Duration, Payment Method, and Total Budget. Choose these options according to your preferences and set values with respect to the strategy you want to implement.
After confirming your choices hit the Boost option and voila! You are now running your sponsored post in no time!



Gratifying Specific Objectives
There is a lot that you can achieve by boosting posts on Facebook. While there is no question about the fact that sponsored posts can help to create brand awareness and stretch your reach to new potential customers, but they can also bring in a lot of engagement. Boosted posts can help you appear in the target audience's News Feed directly.
Whenever you boost a post, it can help you to pick out a selected audience and the type of people you want to connect with and target them. Secondly, for a limited budget, you can strategize your spending over the lifespan of your campaign. Apart from this, you are also able to select the time duration or the timeframe where you expect to accomplish reasonable results.



Both sponsored ads and boosted posts on Facebook can offer you a tremendous increase in user engagement. While boosted posts can be used for increasing brand awareness, sponsored content offers you the ability to target audiences using more options within Ads Manager.
Sponsored content on Facebook offers you the ability to control where your ads are placed including options such as Android phones, Facebook messenger, and even in Instagram Stories. On the other hand, boosted posts are great for making announcements plus they come with the additional advantage to re-use your posts and boost them further.



Improved Conversion Rates
There are various ways through which you can use sponsored content and boosted posts in order to augment conversion rates. Service providers offering professional assignment help UK also utilize similar strategies to improve their conversion rates. Here are some tips that might come in handy.
- Make sure that you have a clear sense of the action you want people to take once they go through your post. This can include adding to wish list, make a purchase, view content, and initiate checkout. However, custom conversion events can work best for you.
- One sponsored posts should never be allowed to manage all of your conversion ideals and objectives. This is why it best to create them individually to target specific conversion goals.
- Implement pixel code to track events, eye-catching visuals that add appeal/allure to attract attention, direct call to actions, and all of it compressed into a reader family format that is short and crispy.
Facebook offers you a unique ability to utilize both sponsored content and boosted posts to generate new leads for your business.
Additionally, you can also use Facebook Lead Ads that you can run offering promoted forms for users to fill in their information and subscribe to your business in order to receive something in return, including newsletters, emails, updates, and push notifications, to name a few.
By putting in the right call to action like 'subscribe now' marketers can potentially acquire information from new prospects. Later on, this information can be compiled to create potential leads that can then help you to move forward and make sales in the near future. Dissertation Writers also use similar tactics to capture the attention of higher education students.



Native advertising is perhaps one of the best ways through which you can place your ads directly in the News Feed of your targeted audiences. This is where both boosted posts, and sponsored content do wonders and help create a tremendous amount of awareness for your brands and businesses without infuriating Facebook users or bombarding them with senseless promotions.




Using Tools for More Features
There are tools available to add more punch to your advertising and promotional campaigns on Facebook. These tools can help you to spy on competitors, including the likes of:
- Anstrex
- Big Spy
- Magic Adz
- Power Ad Spy
- Social Ad Scout

Conclusion
Sponsored posts on Facebook offer you various benefits, including a direct entry of your sponsored message into the targeted audience's News Feed. This can help you reach out to a lot of new potential customers and prospects, create awareness, nurture engagements, and generate leads.
Sponsored posts take the form of native advertising on the social media platform where users are more willing to interact with them than plain ads running on the right column of the Facebook page layout. I hope this post provided you with some meaningful insights as to how you can go about using FB sponsored posts for their advertising potentials to help grow your business. All the best for your future endeavors!
Author Bio
Claudia Jeffrey currently works as a Sr. Research Analyst & Digital Evangelist at Dissertation Assistance. During her free time, she likes to surf the internet to gather the latest updates regarding new tech developments happening across the globe. She is also an avid fan of K-pop music with BTS and Blackpink as her favorite artists.