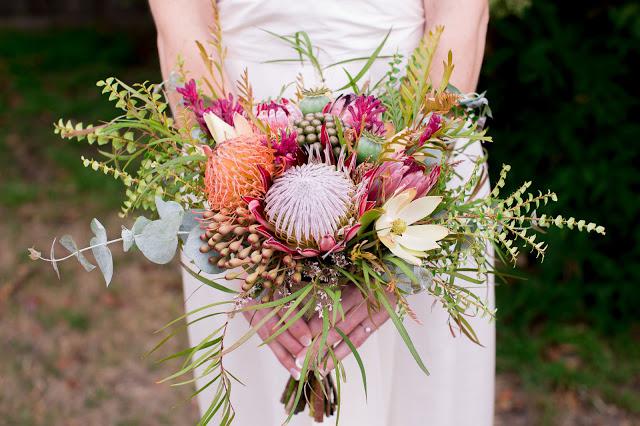 Australia is known internationally for its incredible and flora and fauna, but the focus is often unfairly shifted to the fauna. Australia's flora is extraordinarily complex, with the 24,000 known varieties boasting very unique forms and stunningly rich and earthy colour palettes. Considering we watch so much media with flowers from around the world, it's often easy to forget that we can actually order native flowers in florists, and they make really great additions to celebrations such as weddings, or even just a Valentines or birthday gift. In this article, we take a look at a few of the most popular native flower varieties to get you see why, despite being underrated, they're should be at the top of your must-buy flower list!
Some of the most popular native flowers
Although there are a lot of options when it comes time to buy flowers in Melbourne for a special occasion, one of the most overlooked flower types are native varieties. We think this is unfortunate, as Australian varieties are in our opinion some of the most unique and beautiful flowers in the world. Considering how there are so many styles, knowing where to start can be difficult when it comes to native flowers, so our intention is to list a few of the most popular varieties to give you a place to start when it comes time for your own research. We think a great place to start is with the humble bottlebrush. The bottlebrush is certainly an iconic flower in Australia, where its brush shape and furry red flower can be seen in deep forests and front yards all over the country. These flowers look particularly stunning when complemented by deep greens, and this is a common way to make simple, yet effective, bouquets. As with the bottlebrush, the banksia flower is immediately recognisable due to its flower spikes and fruiting cones and heads, which makes them look like a bit of a candle. They are available in a wide variety of colours, such as red, orange, yellow and white, to suit whatever colour palette you're aiming for.
Flora you might not have considered
Although it may not seem like it, eucalyptus leaves are a fantastic addition to native bouquets. The eucalyptus tree is among the tallest flowering plants on earth, and their leaves in a floral arrangement are equally as impressive due to the green and grey shade they provide, along with that incredible scent, of course. Finally, we couldn't cover native flowers and not take a look at the golden wattle. Native to south-eastern Australia, the wattle is our national floral emblem and it's easy to see why. The vibrant green and gold colour contrast they boast provide a punchy addition to any native bouquet, and you often don't need much of it to make a statement!
Why not give our unique flora a go?
Whether you want to provide a different style to a wedding, give a friend a unique birthday gift, or give a baby shower a special flair, Australian flower varieties can be the perfect way to do so. Their very interesting form factors mean they provide some very interesting contours that effortlessly lend shape to a room, which can also make them a really good way to introduce a bit of style to you home. And considering they dry superbly as well; you can expect to have them around for a while too!