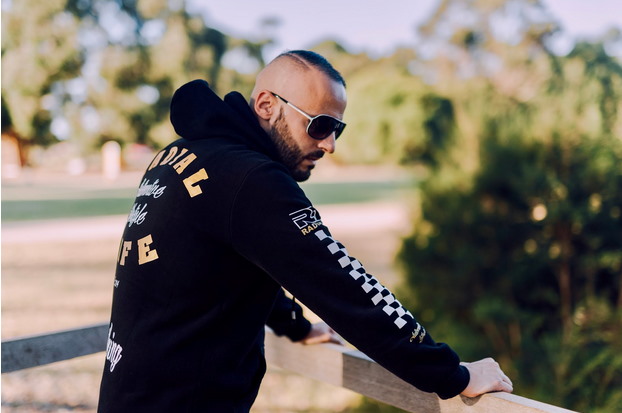 Entrepreneur, Digital marketing expert, Car racing enthusiast, and an amicable personality.
Well, when we look at it, Paul Sera is making it big, doing what he loves and living his passion for cars and drag racing. From organising drag race events to being an active participant for many years now, Paul is a veteran in this field.
We are taking a closer look at Sera's achievements in the arena of drag racing, along with how he manages it all and the aspects that fuel his passion for automotive racing and digital marketing.
Drag racing events Melbourne

Paul Sera has always had a love for anything automotive with a particular interest in fast cars. With his father and brother also having a deep passion for things on wheels, Paul grew in an environment where cars were driven to be enjoyed, Modified, and admired. From his early days, he grew up racing professional Go-karting with his family. Along this time and with many experiences, he got to rub shoulders and "paint" with numerous Australian Supercar professionals of the present day.
The undying passion for go-karts and anything fast then led him into drag racing. He started off with his first modified car which was a Holden VL Turbo and after that purchased a few more. He started drag racing them which he enjoyed so much and this led him to organise spectacular events like the following:


No Excuses 2
This is the latest drag racing event hosted by Paul Sera's brand Radial Life. Radial Life is an organisation that's a great bet for anyone who has a thing for four-wheeled motorsports. From thrilling drag races to other exciting events, you can get it all here. World Advertising Australia jumped on board supporting the event with this naming rights package.
No Excuses 2 was one such production coming from Radial Life. The spectators enjoyed the sights of smoke, action and FAST CARS! It was a Heads Up Elimination Radial Tyre event with the following classes:
R235 (For cars running up to a 235 Radial)

R275 (For cars running up to a 275 Radial)

R325 (For cars running up to a 325 Radial)
Get a glimpse of the real thrill in the video below.
No Excuses 1
Before No Excuses 2, the first event that came out was No Excuses 1 that had similar ground rules and manner of conduct. This event was also supported by World Advertising. The event was a huge success and was covered by 9 News Western Victoria. Here's the recorded segment to get a glimpse of the some of the action.
Apart from these events, Radial Life is planning drag racing events all year round. From wheel-spinning starts to nail-biting finishes, the events are packed with a lot of excitement to bring spectators to the edge of their seats.


What's the Motivation?

As mentioned previously, drag racing, go-karts and supercars have always been close to Paul's heart. Growing up with a brother and father who loved cars, he was exposed early to anything automotive which he then developed an attraction towards drag racing including anything modified and fast.
Apart from this, Paul works on his IT projects. From digital marketing for brands to mentoring beginners to grow better in the industry, Paul does it all. Despite his demanding work schedule, Paul makes sure to find time for his hobby in the automotive scene.
The guy holds several qualifications, manages numerous marketing projects, is self-motivated and has a never-ending passion for making the most out of every opportunity. About life and its quality, Paul says, "Never give up! No matter how hard, how impossible, if you want it work for it"
This certainly explains what keeps Sera motivated through his different interests and profession over the years.
If you have an interest in motorsports, drag racing, intensely fast cars or anything on wheels, go check out Paul Sera's youtube vlog's. There he shares stories and learnings from his racing and Drag event organising experiences.