Written by

Tess Sanders Lazarus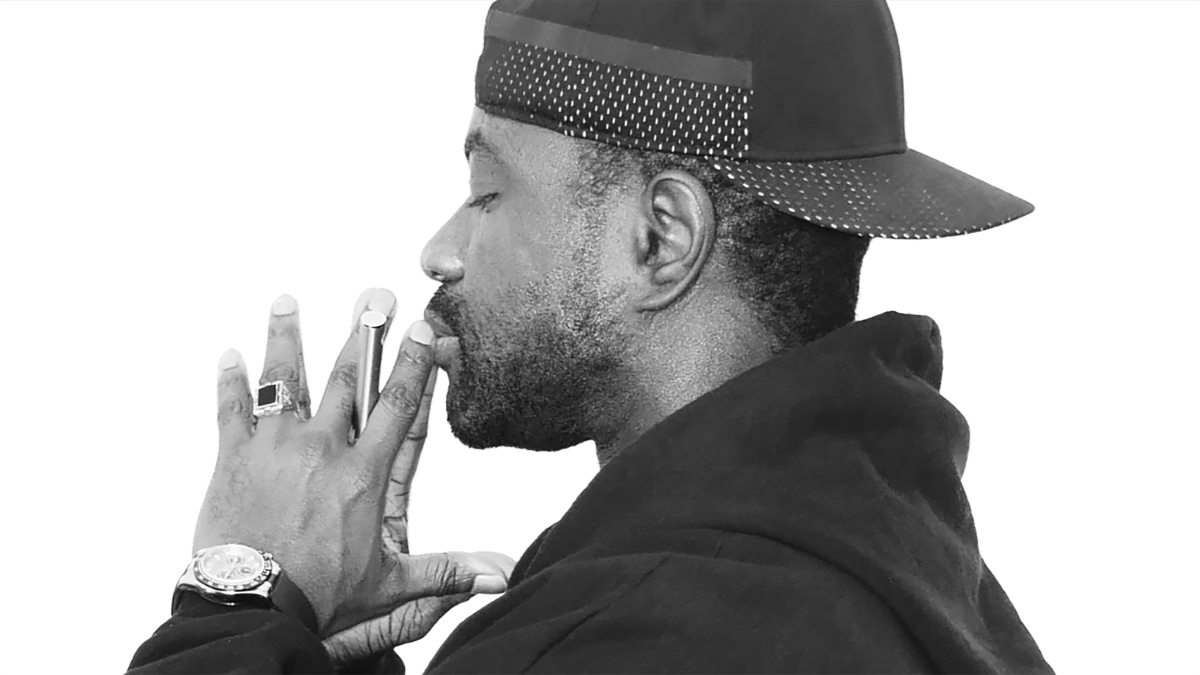 COVID-19 is not the first time that rap musician Traidmarc has faced significant adversity in his life. 
"My life story hasn't been a fairy tale – the plot has been thicker than most. I have learnt and experienced a lot over the years, and I believe my new album will be a shining light amidst the darkness a lot of people are facing at the moment," Traidmarc said. 
"I am excited to announce my upcoming album The Epilogue that will be releasing in October 2020." 
Traidmarc is a Nigerian-born rap and hip-hop musician, entrepreneur, entertainment mogul and philanthropist currently based in Melbourne.  He is considered a leader for many across the community because of his work ethic, determination to help others and his innate sense of responsibility to highlight the good and create pathways forward. 
"The statistics have been alarming. In Australia, and across the world, the incidence of people struggling with poor mental health has significantly increased since the beginning of the pandemic,"  Traidmarc said. 
"I know this is my time to step up. I want to share my own experiences and let people know they can survive anything. 
"I want The Epilogue to bring joy to those who listen – to inspire them with hope."
According to Traidmarc, his music has always been about storytelling. His real life experiences, the injustices of systemic racism, and the hierarchy of society inspire the lyrics to his songs. 
"I've seen my fair share of despair. I was raised with seven siblings by my single mother, and survived homelessness, jail, divorce, and a near-fatal car crash. All of these things have shaped me into the person I am today who is dedicated to producing music that means something to people," Traidmarc said. 
In the spring of 2000, Traidmarc suffered a devastating setback that nearly cost him his life. 
"After a horrific and brutal car crash, I was actually pronounced dead by the doctors when my heart had stopped," Traidmarc said. 
"Waking up a full day after the accident in the hospital to learn I had survived the ordeal changed my perceptive, my motivation and my entire world-view. It was in almost dying that Traidmarc was truly born.
"After the accident I reached the clarity I needed to commit to changing my life and to pursuing my real destiny as a musician. 
"As a young artist, my first steps towards a career in the music industry were writing and playing songs in our family garage. It wasn't long before my early passions for music turned into a powerful lifelong obsession." 
Traidmarc's first official single was released in 2011 with the song Come Dance With Me, which broke the internet with over a million views, hits, and clicks, in the space of 24 hours. Traidmarc became a global sensation and in 2013 he released his single Got My Eyes On You. 
"Music has given me an extraordinary platform to connect and share my experiences to help others. It has also helped to keep me centred and focused.  I have completed a Bachelor's degree in Media, launched a career in television production and continued to create a range of new material," Traidmarc said. 
"This year I released two new singles Big Fish and Black Jeff which are receiving fantastic  feedback.  Not only have my songs been trending in the charts but they have been a huge hit online too." 
According to Traidmarc, the reason behind the popularity of his music is the way his lyrics connect with an audience. He is passionate about using the power of music to motivate and support people who are struggling. 
"I was given a second chance at life, and this time round I have not let anything knock me down. My mission is to remain positive no matter what setback I am faced with, and to inspire others to do the same," Traidmarc said. 
"I want everyone who listens to my music to know that one bad chapter in their lives does not mean their story is over – they are not alone and there are people who understand what they are feeling.
"The Epilogue has been written with all of my fans in mind. The tunes may be catchy but they will also push boundaries, speak the truth, and have an intense level of depth to them."
Traidmarc's upcoming studio album The Epilogue will be released in October 2020. His current music is available on all platforms, including Tik Tok, Spotify, iTunes, Google Play Music and Pandora. 
www.instagram.com/traidmarc.tmg