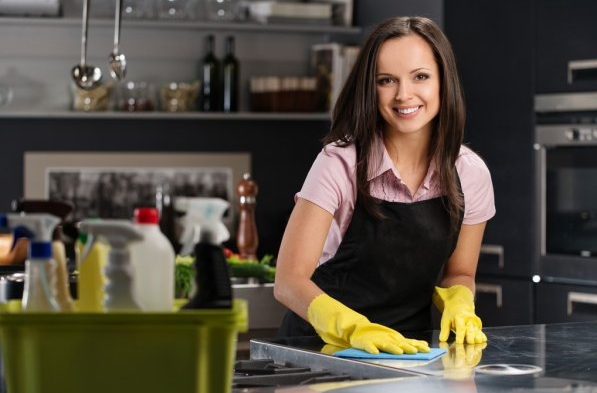 House chores can be overwhelming, especially when you have other commitments. It is okay to feel overwhelmed, but not okay to kill yourself over it. Learn to seek help from professional service providers, such as part-time maids or cleaning services. These services are ideal because you only need them once in a while. When hiring part-time maids, avoid making the following mistakes:


Lack of Background Check
A dire mistake most homeowners do is skipping or doing a shallow check on their part-time maids. Because you got one from a professional agency does not guarantee you a clean check. Some may have overlooked traits that you may not consider desirable.
Check whether your maid has a criminal record, maid insurance, health certificate, respect, and has a minimum working age. These are some of the most important aspects you should never overlook. They can help you gauge how well they are going to work for you and whether you can rely on them.
Check references from previous employers too. If possible, contact them in person and inquire about the maid you are about to hire. Poor feedback or ambiguous ones are some of the red flags you should lookout.
Focusing too Much on Fees
When hunting for a part-time maid, one of the things we tend to consider is their rates. The more affordable they are, the better. Different agencies have different prices. Those that have established a name in the market can have higher rates than those at entry-level.
Part-time maids offering their services as a solo business are often the cheapest. But, do not depend solely on prices. Most sole service providers have deceiving rates. Yes, they are cheap and most affordable but lack enough and necessary tools to do their work.
Other than having insufficient tools, they also lack insurance. It means when they damage anything from your home, you will have to incur the costs alone.
Poor Job Description
Unlike full-time maids, part-time maids are not generalists. They specialize in areas they feel comfortable. So when hiring them, do not assume they know what you want to be done and that they can do everything to perfection.
Instead, let your maids know what they are going to do in the house. It helps in creating a healthy relationship between you and them. If they feel they cannot deliver tasks you are delegating them, they communicate in advance to avoid inconveniences to both of you.
Lack of Payment Knowledge
Do not agree to be a victim of overpaying or underpaying your part-time maids. Take your time to learn what is being offered in the market, especially when you are a new employer.
Underpaying your employees is one way of creating a sour relationship. When a part-time maid does not feel appreciated, they will provide you with shoddy work while others perform too slow. Your chances of retaining them become very low, and you may struggle to find one altogether.
Make sure you do not overpay them too. It may lead to arrogance and lack of respect. Before employing your employees, always brief them about how much you are willing to pay.
Lack of Proper Interview
Some employers do not take the employment process seriously. This behaviour can be costly in the long run, especially if you have small children.
Instead of making a phone call and telling the helper to report on a specific day, invite them over to your house. Ask them questions and see how they respond. Look for their attitude about certain topics and how they behave when your children are around.
Once you are convinced about their response, you can decide whether to hire them or not. This form of interview saves your children from having a helper who is violent to them.
Poor Communication
When hiring a part-time helper, make sure everything is clear from the first encounter. Talk to them about how you want your property handled. Talk to them about how you feel about other people visiting your home uninvited. Above all, let them know about the boundaries they should never cross.
When you miss this step, your helper becomes too comfortable and starts behaving like they have taken control. They become unstoppable and, at times, can do things that surprise you.
If there is a duty you feel they are not performing to your standards, let them know. It helps them work harder in the area or open to you about their qualification in that area. This way, you will not have to keep sacking your part-time helpers frequently.
Additionally, talk to your helper about means of payment they are willing to accept. This form of clarity saves you from the drama that arises from such issues.
Lack of a Contract
A contract defines the duties and responsibilities of both you and your part-time maid. It also includes terms of payment. Most homeowners become tempted to omit this step because it is a part-time position.
Without a contract, there are no limitations to how a helper works. Some of them use cheating methods to demand more pay for work they have not done. Others fail to complete their work and vanish with the money.
Other than focusing on your side, you should also consider your employee for a fair deal. Upon presenting them the contract, make sure both of you sign in front of a witness. A lawyer is preferable for legal reasons. Each one of you should be left with a copy. In case anything legal happens between the two of you, this document can be used in court as proof of a working relationship.
Are you considering hiring a part-time maid? These are a few mistakes you should avoid making in the process. When you are keen on these, you will enjoy the satisfaction that comes with hiring the right person. Of course, you can personalize your requirements and add more points to these. A good working relationship is always cultivated from the beginning.