Written by

Tess Sanders Lazarus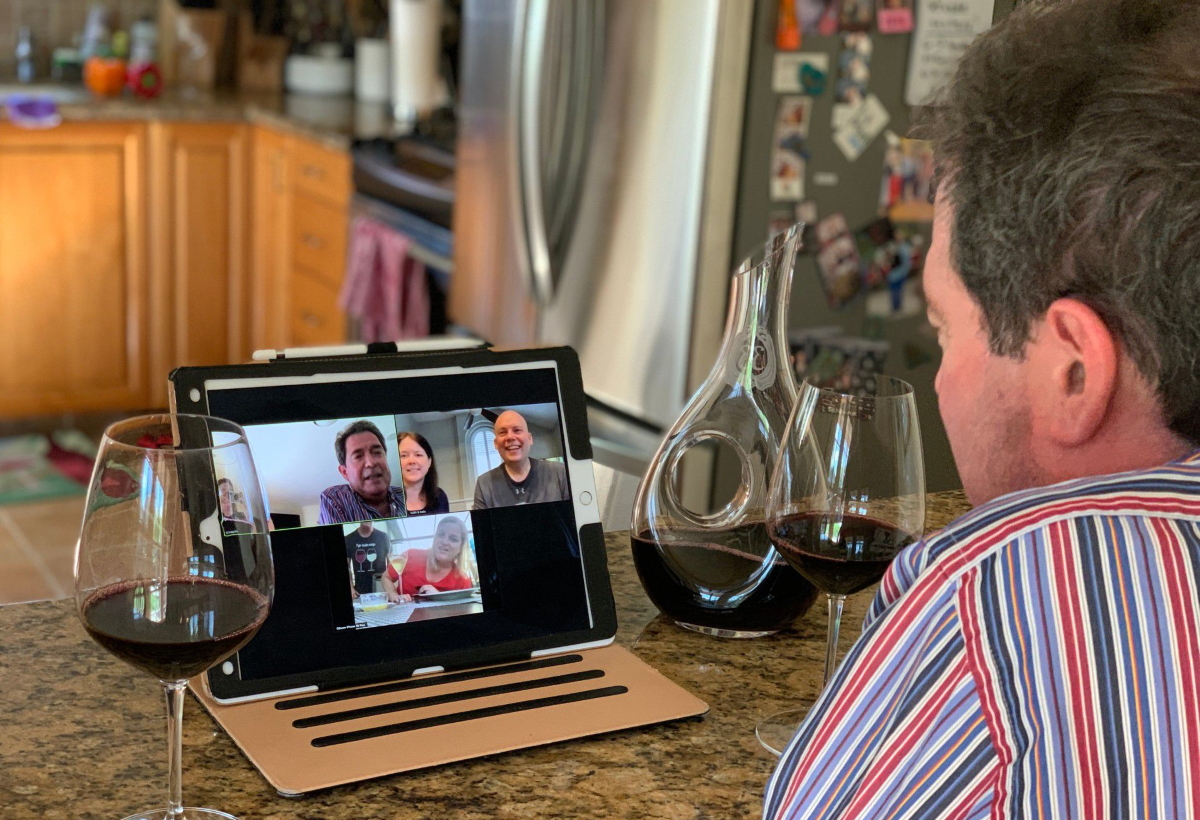 Dating, friendship and community: Groundbreaking online meet and greet events launch
An innovative meet and greet concept has launched in the ZOOM stratosphere providing people across the country with a new, high quality, and structured way to meet and engage with others online.
The concept called 'Online Socials' consists of meet and greet events that take place throughout the week. The events involve structured conversational activities to encourage and enable all participants to take part (rather than a free-style, 'hope for the best' approach). A maximum of five people participate in each Online Social meet and take it in turn asking questions that are designed to encourage conversation, get people talking with each other and delve into topics that require some thought and consideration.
Concept founder and social facilitator, Roger Butler, believes the reason why the new concept has taken off so quickly is because it enables people to take part in a safe way and form meaningful connections.
"Each Online Social event involves a small group and we give them structured conversation activity that has the ability to cut through the usual social norms that hold us back, and deliver some very real and interesting connections with other people," Roger said.
"Meeting and engaging with the use of technology like ZOOM is a very comfortable way for many people to meet. They feel far safer in front of a screen than face to face in a room.
"We have also brought the structure and the technology together in a way that makes for an enjoyable and relaxed experience. Participants go through a short introduction video about how Online Socials work and what type of behaviour is expected.
"This ensures each event runs smoothly and everyone has a great time."
Once the Online Social event is underway, one person asks a question and everyone takes a turn to answer the question. Once the question round is complete, the next person then takes their turn to ask a question and everyone has the opportunity to answer. This simple structure gets quite interesting quiet quickly, and runs for about an hour. The group then has a break and they are moved into new groups for another one-hour session. This enables people to meet new people in each session.
"Another reason that Online Socials is so popular is because we run events for different segments of the community," Roger added.
"In addition to open-invite events, we also offer Online Socials for people who identify as queer, non-binary, trans or a-gendered. There's a version for people that identify as being on the Autism spectrum, and a version for people in minority relationship structures. We even offer events for people interested in kinks and fetishes.
"The structured nature of Online Socials means that the quality of engagement is better. You can get into some pretty deep conversations, depending on the topic of a question. But, overall, the events are designed to encourage people to come out of their shell, have some fun, engage in some meaningful and interesting conversation, and meet new people.
"Questions are not mandatory. If you don't like a question or can't relate to it, you don't have to answer it. You can skip and wait for the next question.
"The whole idea of Online Socials is to bring people together in a way that enables people to meet and start up a conversation in a safe and comfortable way, and get straight to the really interesting things. You can wear what you want, and are welcome to enjoy a glass or two of wine, just as you would at a pub.
"Loneliness is a huge issue in our country – even more so now that we are in isolation. Meeting and greeting is more important now than ever. There are implications from loneliness on our mental and physical health, and the Online Socials do a really neat job of filling that gap.
"If you have some time spare and you'd like to make some new friends or have a conversation with someone new in a friendly and fun environment – then jump on to Online Socials. We've got lots of events and plenty of great people taking part.
"Yes, we do allow people to swap contact details, but only in a safe and structured way that we oversee."
Events range in price from $15 to $20 per person. There are also free tickets provided to every event for people that are financially disadvantaged from COVID-19 social distancing measures.