Written by

Tess Sanders Lazarus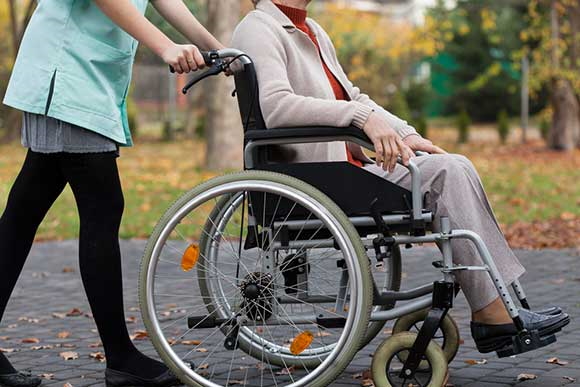 According to Alison Chandler, Chief Operating Officer of Just Better Care, the nationwide disability and aged care services company is experiencing an increase in the number of applicants wanting to enter the sector.
Just Better Care provides in-home (medical and non-medical) support for the aged and those living with a disability. It currently has franchises covering NSW, Queensland, Victoria and the ACT however, they are actively looking to expand to Tasmania, Western and South Australia.
"Traditionally, aged and disability care providers have struggled to attract high numbers of industry qualified and experienced staff," Just Better Care Melbourne Bayside and South East, Human Resources Coordinator, Corinna Wood, said today.
"Now with people experiencing job losses across other service sectors due to COVID, this is changing.
"We are receiving 60 percent more applications than usual.
"Some new hires have excellent experience in customer service, so there's potential to be very suited for the disability and aged care sectors.
"A lot of applicants are looking for a temporary job before things get back to normal, which we understand. However, there is hope that people will come to the industry out of necessity and stay out of enjoyment. Our industry is one of the most rewarding and fulfilling professions out there, and a lot of people only realise that once they get in it."
Treasurer Josh Frydenberg has announced that unemployment could reach 10 percent, a figure not seen since the 1991 Recession.
"The COVID-19 pandemic will see millions of Australians lose their jobs and a lot of these people will be doing jobs they've never done before just to make ends meet," Chandler said.
"We're hoping that when things settle down, new hires decide to stay of their own volition, and we're confident they will. To say there is an upside to this dreadful pandemic wouldn't be right, but we could potentially see more people working in the disability and aged care sector."
According to Chandler, the disability and aged care sector, especially now, could definitely benefit from an influx of new workers.
Just Better Care operates under a franchise business model and according to the company's Franchise Development Manager, Andrew Lyme, they have also seen an increase in applications to become franchisees.
"When people lose their jobs, a lot of them turn that pain into something productive. Some use their free time to explore a new career or start a business," Lyme said.
"We are seeing an increase in applications to be Just Better Care franchise business owners which is very encouraging. It's pleasing that in-home aged care and disability support services is recognised as a vital cog in the Australian economy and lot of aspiring business owners are realising that.
"We've just announced that Just Better Care will be coming to Tasmania, Western and South Australia shortly. We are growing due to increasing demand for in-home care for the aged and those living with a disability.
"Disability and aged care services will survive any pandemic. If anything, they're more important now than ever before! So if you have health sector experience and an entrepreneurial spirit, then now might be the perfect time to start your own business in this sector. You're certainly needed more than ever."
Just Better Care's mission is to provide high quality personalised services to those requiring assistance to live independently and thrive personally. Just Better Care was founded in 2005 and the Franchisor office is based out of Sydney. They currently have 38 independently owned and operated franchise territories around the country, majority of which are multi-unit owners, and are one of the largest franchised providers of in-home home care services in Australia.