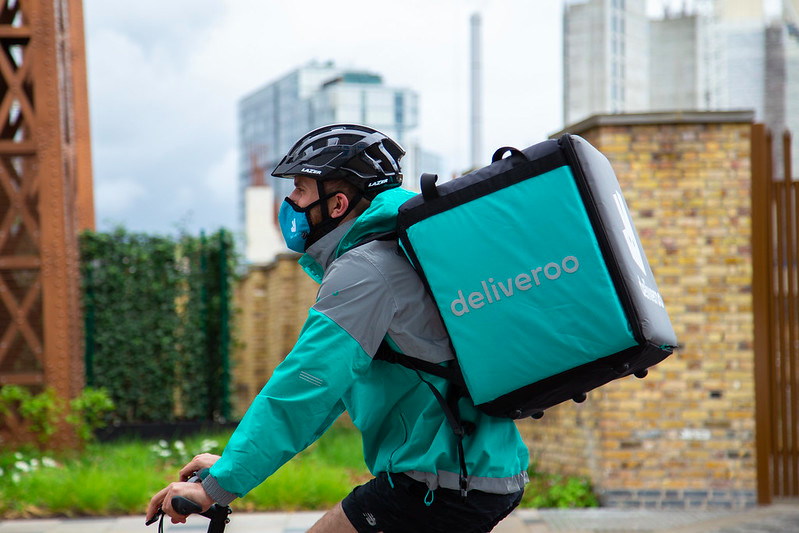 Deliveroo today announced that it is offering free online learning courses for riders and their families as they are stuck at home during the COVID-19 outbreak.
As part of Deliveroo's Rider Academy, the company has offered riders free online learning with 300 courses. Free courses are offered through online education platform OpenClassrooms, covering topics ranging from software development to project management and developing soft skills.
As more riders and their families are at home, Deliveroo is both expanding the number of courses available from 300 to 700 and making these available to riders' partners and their children. Deliveroo is responding to the fact that some young people may be missing education, riders' partners may not be able to work and families want to use this period constructively to learn new skills. The company hopes this will be a useful contribution to what is a difficult time for everyone. 
Ride, upskill and learn with the Rider Academy
All active Deliveroo riders and their families will have access to over 700 free online courses. The course topics include building a CV to design, marketing, entrepreneurship and coding skills. Courses vary in length, ranging from an hour to several months. The courses are appropriate for people aged 16+.
Those who embark on a course can study at their own pace and take on as many courses as they like. Upon completion of many of the courses, participants will receive a Certificate of Completion that can be used when applying for jobs in the future.
The expansion to Rider Academy builds on the number of measures the company has put in place to support Deliveroo riders during COVID-19. These include:
Contact-free pick up & delivery: Deliveroo has introduced mandatory contact-free pick up and delivery so riders do not need to have direct contact either with those preparing food or customers during the course of a delivery. 

Deliveroo's Rider Support Fund: A fund for riders who regularly work with Deliveroo so that if they experience symptoms of COVID-19 or are told to self-isolate by a medical authority, they can receive financial help in addition to the Government support being made available.

Free products: Deliveroo has secured its own supply of hand sanitiser and face masks, and riders can order a bundle of these items through Deliveroo and have them sent to their home address.

Up-to-date guidance: Deliveroo has produced extensive hygiene guidance and updates are available on the rider website. 

In-app reminders: Deliveroo has created new regular prompts within its rider app to remind riders of the importance of contact free delivery, social distancing and hand washing.
Ed McManus, CEO for Deliveroo Australia, said: 
"With more riders' families inside at home during this period, we wanted to enable them to have the option of online learning. Many of our riders ride with us to support a long-term ambition and Rider Academy provides a way for them to upskill while still being able to ride with Deliveroo when and where they want. While everyone is likely to have some more downtime at home we want to make sure we support both riders and their loved ones as much as we can." 
About Deliveroo
Deliveroo is an award-winning delivery service founded in 2013 by William Shu and Greg Orlowski. Globally, Deliveroo works with over 80,000 best-loved restaurants, as well as 50,000 riders to provide the best food delivery experience in the world.
Deliveroo is headquartered in London, with 2,500 employees in offices around the globe. Deliveroo operates in over 500 towns and cities across 13 markets, including Australia, Belgium, France, Germany, Hong Kong, Italy, Ireland, Netherlands, Singapore, Spain, Taiwan, United Arab Emirates and the United Kingdom.
Deliveroo operates in 13 cities across Australia, Sydney, Melbourne, Brisbane, Gold Coast, Perth, Adelaide, Canberra, Geelong, Wollongong, Hobart, Newcastle, Cairns and Penrith.