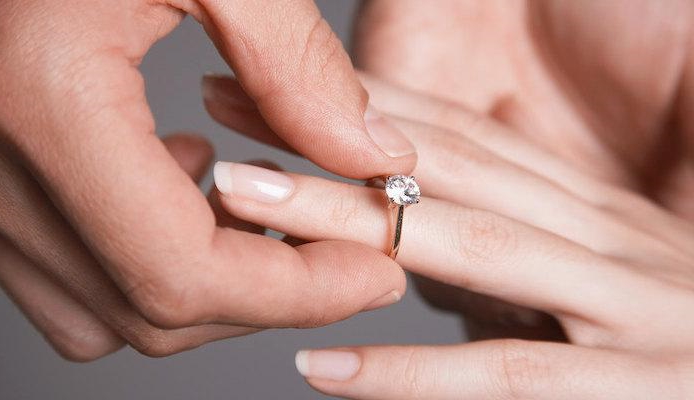 Diamonds in their mined state hardly resemble the beautifully cut gems that adorn many wedding and engagement rings. To reach this state, experts are required to cut them with incredible precision to allow for light to capture the true brilliance of these amazing gems. These cuts are referred to as "brilliant cuts," and for good reason – a well-executed cut has the ability to captivate with both its timeless style and the way it demonstrates and reflects light. There's much more to this type of cut than meets the eye, however – in this article, we take a deeper look into what makes this cut of diamond so special.
What makes brilliant cuts so amazing
As often seen in a Brilliant Cut diamond ring, these gemstones are an exceptional feature to incorporate in jewellery. Round cut diamond represents over two thirds of all diamonds sold, making this gemstone easily the most popular cut of diamond. Much of this popularity is due to the Round Cut offering a considerable amount of brilliance. Brilliance in this case is essentially what makes a diamond sparkle, but in a more technical sense this sparkle is the amount of white light that reflects off of the diamond. Brilliant cuts aren't necessarily all the same, however, and there are many grades of this cut of diamond. These range from excellent (a grade which demonstrates the utmost highest level of fire and brilliance and reflects almost all incoming light) to poor (where hardly any sparkle or brilliance is noted and light escapes from the bottom and sides of the tested diamond). There are many grades in-between, so it pays to have a firm understanding of what you're getting if you choose to purchase a brilliant cut diamond.
The evolution of brilliant cuts
The brilliant cut hasn't always been consistent, though. The search to extract the best light reflection in diamonds have taken hundreds of years and many iterations. For this reason, brilliant cut diamonds have had distinct shapes over the years, with larger facets, smaller culets and different shaped facets implemented to ensure the very best brilliant cut was achieved. This is evident when brilliant cuts of different eras are compared, as different patterns of light and dark are evident when viewed from the same angle. Specifically, this occurs due to the old European maintaining more facets with triangular blocks, while the modern Round Brilliant but has comparatively thinner facets. Although the Brilliant Cut is far more common and preferred, there are still those that take a shining to the vintage style and personality of the Old European cut, so it might be worth your time to check this style out alongside modern cuts. The search for the perfect brilliant cut has therefore seen different implementations of diamond size and proportions, which can include the crown height, table size, culet size, depth and facet length on a diamond's underside.
What to look for when shopping for Brilliant Cut diamonds
In addition to finding a beautiful diamond that you'd like to incorporate into jewellery, it's always a good idea to consider how the diamond will actually look in the jewellery you've conceived. For example, if you have already had a custom ring designed, choosing a beautiful Brilliant Cut that doesn't work with the aesthetic should be avoided, but even with this in mind, when you find the right Brilliant Cut diamond, you'll be able to treasure it for life.