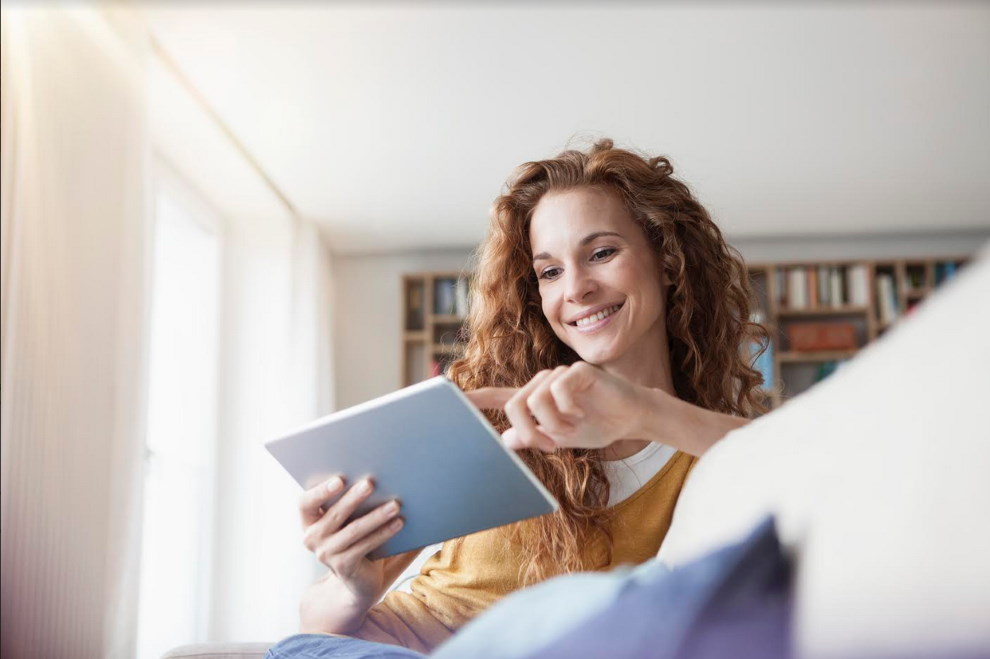 Over half of single Aussies say it helps provide relief fromsocial isolation
One in four (26%) single Aussies are likely to explore the world of virtual dating in the midst of CV-19

2 in 3 (66%) Australians believe the coronavirus pandemic will accelerate instances of virtual dating

Over half (67%) of singles have said that virtual dating can ease feelings of loneliness, and 52% feel that it provides a relief from social isolation
With social distancing and self-isolation now mandatory across most of the globe as COVID-19 runs rampant, the world is entering unprecedented dating territory. One might wonder what to do if quarantine is quashing their quest for love? Enter virtual dating.
New research from relationship experts eharmony, shows that a quarter (26%) of single Australians are likely to move to virtual dating as we progress in our current COVID-19 quarantine style of living.
The benefits of virtual dating in the current climate are hard to deny (see table 1), with more than half of Australians surveyed (52%) believing it can help provide relief from isolation, and 37% feeling it gives people an opportunity to do something they enjoy while social distancing. A further 44% also crediting virtual dating as an option for people to continue dating without the risk of infection.
Since the start of the pandemic only 7% of Aussies have been on a virtual date, however with the timeline for isolation looking to extend in the future for an unforeseen period of time, two in three (66%) Australians believe that the COVID-19 pandemic will accelerate instances of virtual dating.
For those who are looking to dip their toes in the pool of virtual dating, a video-call ranks top of the list as the preferred date option (see table 2), according to 47% of those surveyed. One in four (27%) are also keen on having dinner or a drink over their video call, while a fifth (20%) suggest watching the same film while on a video call would make for a great first virtual date.
But beware, virtual dating is a delicate matter when it comes to picking the right location in your home and making sure your surrounds are in check. Considerations for how to best create (see table 3) include everything from lighting and sound, to briefing other members of your household not to third wheel it on your date!
eharmony relationship expert Sharon Draper says virtual dating will definitely be on the rise in the coming months.
"While the fear of COVID-19 is real, we are still for the most part trying to get on with our normal day-to-day living where we can."
"Virtual dating is a real solution for singles searching for love during the current pandemic. It not only allows people to meet and interact, it can help with the reduction of mental health issues which many might experience in isolation – the opportunity to talk and spend time with others is hugely beneficial. 67% of Australians say virtual dating can make people feel less lonely, which is incredibly important in times like these."
"While virtual dating may not be something we are necessarily used to, the way we are having to live isn't the norm, so with these changes we need to adapt to new ways of behaving."
"As humans we crave physical affection, but the current climate doesn't allow for it, so we may see more of a move back toa more historic dating culture. This means low-paced relationships, which involve a lot more communication before moving to physical intimacy."
Table 1: Benefits of virtual dating in the midst of COVID-19
| | |
| --- | --- |
| Rank | Positive impacts of virtual dating |
| 1 | It can provide relief from isolation (52%) |
| 2 | It means people can continue dating without risk of infection (44%) |
| 3 | It gives the person an opportunity to do something they enjoy while social distancing (37%) |
| 4 | It is an opportunity to 'meet' a date without other distractions (31%) |
| 5 | Unlike in real life dates, people can cut dates short without making the situation awkward (25%) |
| 6 | People who are/were time poor and unable to meet a date can now do so through virtual dating (23%) |
Table 2: Best virtual date activities for Australians
| | |
| --- | --- |
| Rank | Ideal virtual date |
| 1 | Video call (47%) |
| 2 | Having dinner or a drink over a video call (27%) |
| 3 | Watching a film together (watching the same film while video calling) (20%) |
| 4 | Playing video games/online gaming together (15%) |
| 5 | Ordering food on a delivery app for each other (14%) |
| 6 | Doing a virtual quiz (11%) |
| 7 | Visiting a virtual gallery (9%) |
| 8 | Joining a virtual book club (6%) |
| 9 | Partaking in a virtual exercise class (6%) |
Table 3: Top considerations for your virtual date
| | |
| --- | --- |
| 1 | Check your surroundings – make sure your space is clean and tidy, it will say a lot about you to the person you are meeting. |
| 2 | (If appropriate) use the surrounds to help keep conversation up – a piece of art on the wall could make for a great conversation starter, a song playing in the background might help to break the ice. Virtual dating can be a great way to get to know someone in a more personal setting. |
| 3 | Think about where you are completing your date – is it the best idea to have your first date in bed? Is the couch maybe a better option? While comfort is key, you need to respect the boundaries of what is acceptable on a first date. |
| 4 | Check your light and sound – people will want to see your face and be able to hear you properly, they don't want interference from other noises if you can avoid it. This is where headphones may work best too. |
| 5 | Try to be on your own when on your date – while space might be tight at home, no one wants a third wheel on their first date. |
| 6 | If someone is home, give them warning – no one wants a housemate strutting their stuff in a towel in the back of a first date! |
Methodology
Unless otherwise stated, AUS research was conducted by Pure Profile on behalf of Soda Communications in April 2020, among a nationally representative sample of 2,015 AUS adults (18+).
g