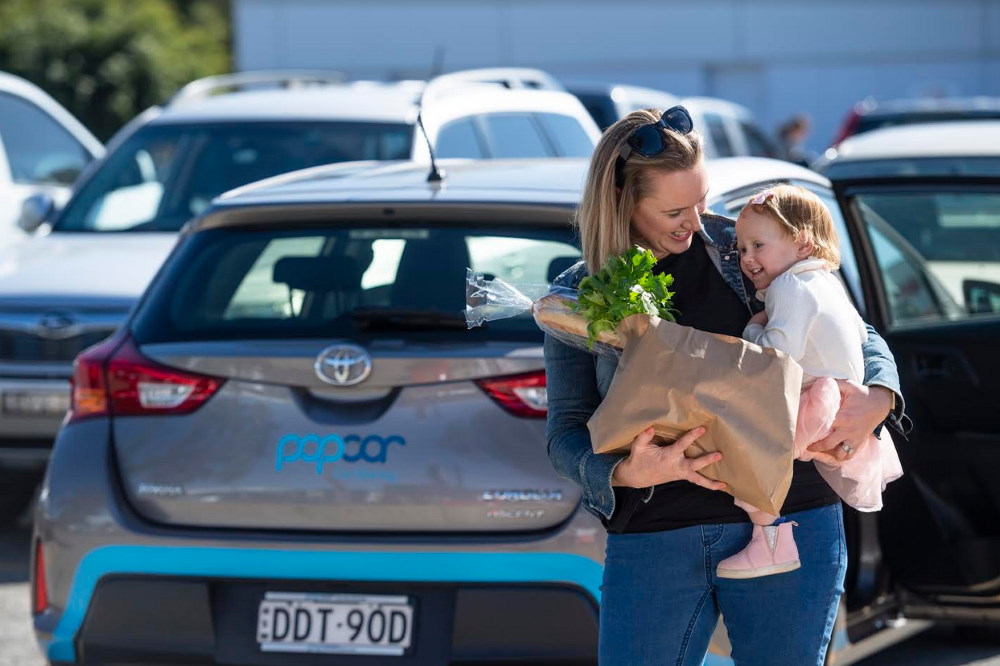 CAR SHARING SERVICE POPCAR PLAYS THEIR PART DURING NATIONAL CRISIS BY OFFERING SAFER TRANSPORT OPTIONS TO THOSE WHO DON'T OWN A VEHICLE
During these times of heightened caution, car-sharing service Popcar has announced changes designed to provide a safe and affordable transport option for those who do not own a vehicle and wish to avoid public transport or ride sharing services.In an effort to help support Australians who have essential obligations and must travel but want to minimise or avoid unnecessary physical contact during this time to reduce the spread of COVID-19, Popcar has announced drastic discounting on its car sharing services.
From 1 April Popcar will be waiving membership fees for all existing, new and business customers, cutting (hourly and daily) rates by 50% and charging $1 for sign-ups. For consumers, this means they can book a city hatch vehicle for an essential shop for approximately $7. The business membership offer means that business owners only pay for the km's driven, which translates to $40 for every 100km.
Anthony Welsh, Director of Popcar, says: "The measures taken to prevent the spread of COVID-19 are affecting everybody in unprecedented ways.  One of the serious implications for many people will be the impact on their ability to get around, as confidence in public transport diminishes due to strengthening of the Government's social distancing measures and concerns about contagion."
"We recognise we have a role to play in supporting locals and businesses in our community, by providing an affordable and safe transport option to those who do not have access to their own car, or otherwise typically rely on public transport, taxi services or ride sharing. We have hundreds of cars available for private usage for both individuals and businesses and can offer a solution for our communities but wanted to ensure the uncertain financial outlook for many people at this time was also taken into account."
"We have always been vocal about our community-driven and cost-effective access to transportation and endeavour to offer people an affordable alternative to car ownership; now we can play a part in assisting Australians to get around safely while ensuring its more accessible to all through these cost reductions."
Popcar has implemented an increased frequency and enhanced approach to cleaning across their vehicle fleet. The maintenance team is aware and prepared for increase hygiene standards, and as the situation continues to evolve the Popcar team will monitor further advice from health experts and the Government and update policies accordingly to keep customers and team safe.
The discounted pricing is currently in place until the end of May.
ABOUT POPCAR
Popcar is a car sharing service that is changing the convention of owning a car with a focus on making car sharing better than owning a car by providing Australians with access to premium cars when they need them to provide a more sustainable way to get around. Popcar is on a mission to get more Australians to make the switch to sustainable transport. For further information about Popcar and find out how to sign up, access the share cars and pricing, please visit www.popcar.com.au.