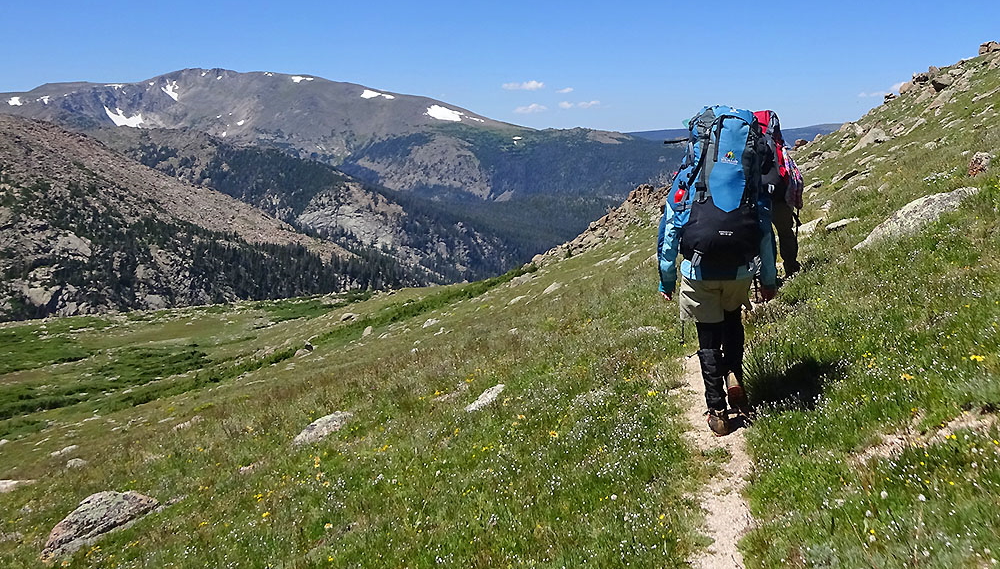 Hiking is a great way to completely disconnect from your daily life, relax, and recharge your batteries while getting closer to the mesmerising nature.
If you are planning to set foot in the great outdoors, but you are a newbie when it comes to hiking, there's no need for you to worry. It might seem intimidating at first glance. But the truth is that you don't need any special skills to hike, besides the ability to properly pack and a have good fitness level.
If you want to have a memorable outdoor experience, continue reading this article and learn how to prepare for your first adventure in the middle of nature.

What to wear on a day hike
Since you are a newbie, you should begin with a one-day hike, and should you realise hiking is your thing, you can go on longer hikes. Even though your first trail is going to be short, you still need a daypack. There are plenty of options, but whatever you choose, make sure it is made of impermeable material.
Once you have your daypack, you can begin choosing what to wear. Colours are not important, but consider wearing dark-coloured clothes, and opt for synthetic fabrics because they don't trap moisture.
The type of clothes you wear depends on the weather, but we are talking about your first hike, so you should have this experience on a sunny day, and wear a synthetic t-shirt and trekking pants or athletics shorts. Don't forget your rain jacket and a sun hat, just in case.
Last, but not least, choose your hiking shoes wisely. You need comfortable hiking boots which are already broken in, to avoid the blisters new shoes might give. Consider getting something with ankle support and be careful when choosing the size. You must avoid any type of discomfort.

What you don't need on your hike
Some people think they can hike wearing anything. But cotton clothing and jeans, for instance, can make you feel very uncomfortable and ruin the whole experience.
Also, avoid wearing jewellery and nice clothing because nature won't be impressed, and you don't want to lose your favourite earrings and ruin your best clothing items. And if you don't want to look messy, don't wear anything white. Save your whites for a tennis match or for playing golf, because when hiking, colours or greyscale are preferred.

What to put in your backpack
Though you are getting ready for a short hike, there are a few important things you should put in your backpack. The first item on the list is a water bottle, because staying hydrated while hiking is crucial. Consider getting a reusable water bottle that can be refilled when needed. In addition to staying hydrated, you should also keep up your energy up with your favourite snacks. The best things you can take with you are fruits, nuts, and energy bars because they are delicious, easy to carry and great for boosting your vitality.
Since you are going to spend all day outside, don't forget your sunscreen, no matter what the temperature is. And pack a bug spray because bugs are everywhere in the outdoors and they are not always your friends.
To avoid getting lost, you should also have a portable GPS device. You might take a wrong trail connection even if it's a short hike, and it's better to be safe than sorry. Also, a multi-tool might be useful, so why not bring one, especially since it packs down small?
Though you'll be heading out early in the morning, things can happen during your hike, and you can still be in the middle of nature when the sun goes down. That's why packing a headlamp is a great idea. A first aid kit should also be added to this list since you might need to take care of blisters or other mishaps.
These are all the things you need to have a memorable and safe hiking experience. But, to make sure you also take care of the environment you're exploring, put a reusable bag in your backpack. Picking up your trash during your hike is mandatory.

What to consider before packing for your first hike
As already mentioned, when getting dressed for your first hike, you should check the weather forecast. But the altitude, terrain, and environment where you'll have this experience are also important. If it's a hot and arid area, you will need more water than bug protection, for instance. Also, your hiking shoes depend on the terrain you'll be exploring.
In addition, make sure you don't buy and pack more than you need. There are a lot of things advertised as necessary, but many of them are useless and very expensive. And don't be afraid to ask for advice and recommendations from other hikers, before and during the hike.
Have fun, and don't forget to stop and admire the landscape.