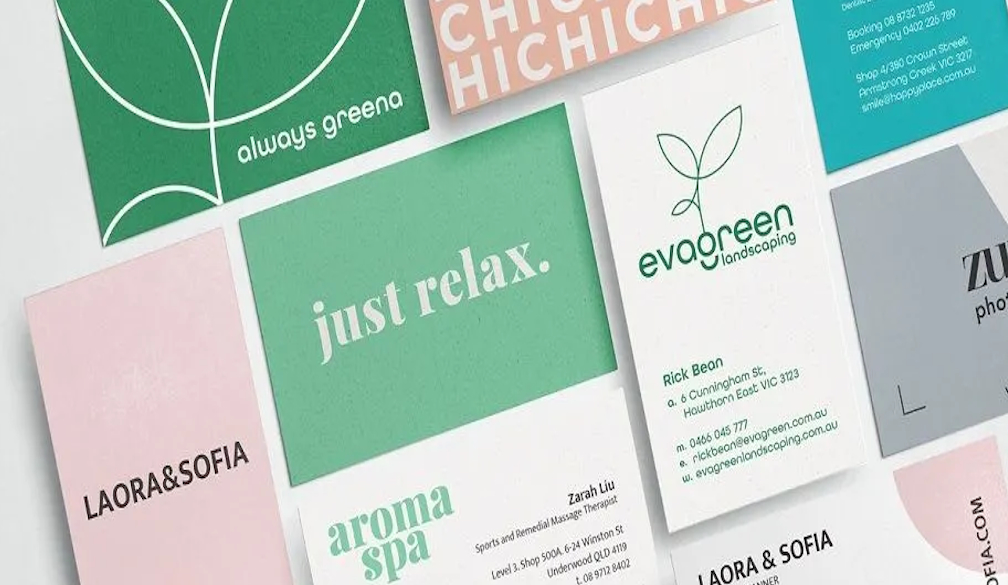 For centuries people have used name cards for a variety of purposes from announcing visitors to networking and promoting businesses. The first cards were used by aristocrats in C15th China. While name cards have been used since the C15th, it was in C17th England that they started to become more widespread. The growth in popularity of trade cards as they were then known, resulted from the invention of the printing press which made them easier and cheaper to produce. People could now afford to have trade cards printed to promote their businesses. These cards would normally show their name, the services they offered, and often a map of their location.
The changes in the names of cards.
While we now commonly use the term business card, this hasn't always been the case. Since their introduction in C15th China, these cards have had different uses and have been given a variety of names. For example, the first card was the Meishi used by the aristocracy in C15th China as a visiting card. This practice was adopted by aristocrats in C17th France who used visite biletes to announce the arrival of guests. The visite bilete developed into a carte de visite featuring a small picture and simple contact information. C17th London witnessed the adoption of trade cards used by businesses to promote themselves. In C18th France, calling cards became a social accessory which were left after a visit, or to share short messages of thanks, condolences, or greetings. Nowadays, we call these cards business cards or name cards. They are used not only to promote businesses but also for personal networking and sharing contact information. Digital name cards, also known as vCards, are the latest development in the medium. They include the same information as earlier cards, along with photos, videos, and hyperlinks.
Some changes in design.
The original C15th Chinese Meishi were paper cards featuring simple calligraphy. More ornate cards of this time were embossed with gold. Mass-produced calling cards, which became popular in C17th Europe after the invention of the printing press, would be left on a silver tray set in the hallway for the purpose after entering the host's home. These cards were often saved and formed part of a log of visitors. The C17th trade card, adopted in England, were usually square, functional pieces of paper with the business name and services printed on one side and a map of the business's location on the reverse.
Business cards from the C20th onwards.
As printing techniques developed and modernised, business cards changed with them. Towards the end of the C20th, business cards were revolutionised with the addition of colour printing, the use of speciality materials, and seemingly unlimited design options. During this time, business cards became more popular and widespread than ever before. 2018 witnessed the launch of digital business cards, or vCards, which brought business cards into the computer age. The new digital business cards include features never before seen on cards, such as a smart address book to help organise contacts, photos and videos, and hyperlinks to relevant information.