Written by

Tess Sanders Lazarus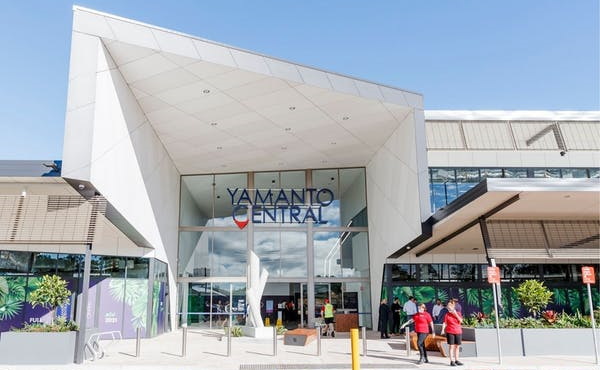 Queensland's newest sub-regional shopping centre, Yamanto Central, has hit another major milestone, celebrating its first birthday.  Since its initial opening, the centre has continued to open new and innovative stores and retail concepts, and delivered strong results – proving that local is best and consumers love to engage with their local community especially during challenging and uncertain times.
"The first phase of the Yamanto Town Centre has been a smashing success," JMK Retail general manager, Vicki Leavy said.
"Since swinging the doors open 12 months ago, we have been progressively opening new stores and launching new retail concepts to offer our shoppers an amazing retail experience.  This has included our main floor of retailers and our health and fitness offerings.
"From showcases of community art, pop up stores, to car and shopping giveaways, we have been busy building our connections with the community and support of local charities, and the retail sector more broadly."
According to Leavy, the next 12 months is set to be a big period of growth for the centre as the medical sector comes on line and the dining precinct comes together. 
Yamanto Central has involved a progressive opening and roll out strategy to ensure careful focus on all the different elements of its offering to the community and importantly to ensure businesses operating in the centre are given the focus, attention and support they need to flourish.
"We have achieved so much in 12 months. It is hard to believe that we are already celebrating our first birthday," Leavy said.
"With so many great stores including brands we all know and trust such as Kmart, Priceline, Coles, along with so many other wonderful specialist traders including fashion stores, health, beauty and wellness stores and services, and casual dining options, Yamanto Central has become the 'go to' shopping centre for many people across the region."
Yamanto Central Shopping Centre offers something for everyone. 
"Once you get to Yamanto Central, we offer a range of family-friendly amenities, namely our fully furnished baby care rooms so that you can feed and change your little ones in a cosy and convenient dedicated space," Leavy said. 
"We are proud to provide three fantastic health and fitness options to our community that are ideal for all ages and fitness levels.  Rackley Swimming is passionate about teaching children to develop the necessary skills and confidence they need to be safe in and around water.
"Club Lime, located on the first level, boasts the brand's newest format with all the latest equipment.  It is also one of Australia's most popular health clubs with over 30,000 members nationally. Finally, HIIT Republic is a boutique functional fitness class-based centre with a fully equipped gym as well. Whatever your fitness level and fitness aspirations, you'll find your match here.
"As we reflect on the success we have had at Yamanto Central in the past year, we would really like to thank our customers and amazing community. We look forward to bringing our shoppers even more new shops and services as we continue to build one of the best sub-regional shopping centres in Queensland."
www.yamantocentral.com.au