Written by

NewsServices.com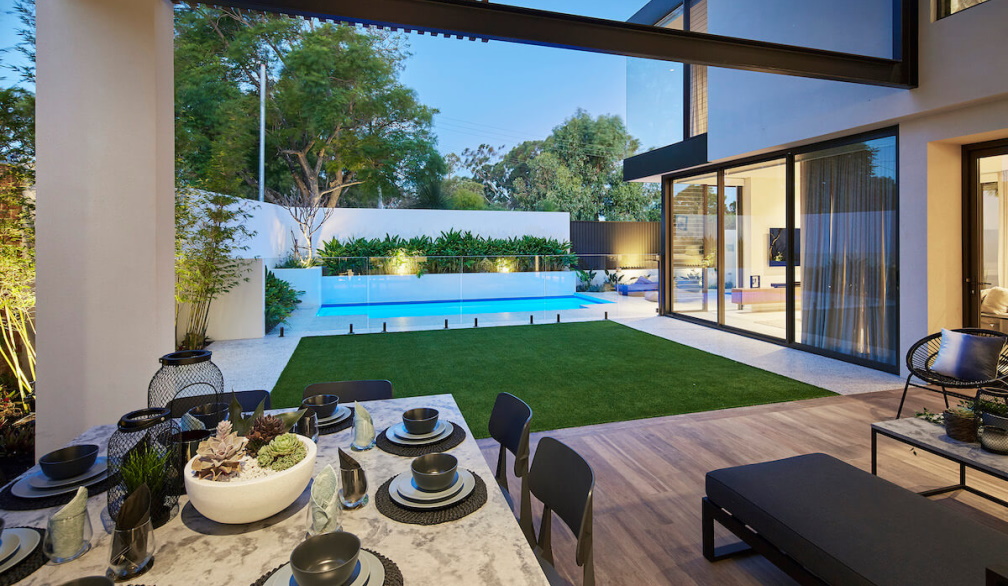 Backyard trends are continuously changing, but one thing that never waivers is our love for a swimming pool, especially living here in sunny Brisbane. It's an investment that not only improves your lifestyle, but the appeal and overall value of your home too. If a swimming pool has always been on your home to-do list, our team of pool experts here at The Fibreglass Pool Company Brisbane can help! We create showstopping pools that are fun, lifestyle orientated, and complement virtually any space. With one of the country's most expansive Fibreglass pool collections on offer, we believe we have something for every budget and style preference.
There are a few things that set us apart here at The Fibreglass Pool Company in Brisbane,has been providing locals with the highest quality Brisbane Fibreglass Pools in the industry, the first is that we are an Aussie company and all our shells are handcrafted right here in Australia. They are constructed in state-of-the-art manufacturing facilities using the highest grade Fibreglass, equipment, and materials. All facilities are temperature controlled to ensure optimal curing, meaning they are strong and more resilient.
The technology used to create our swimming pools is unparalleled, and they are easier to clean and cost less to run. Our advanced colour gel-coat is vibrant in colour and will remain that way for the lifetime of the pool. It is resistant to all the harsh elements that it will be exposed to, including the sun, water, and chemicals.
Unlike some other pool types, the surface of our Fibreglass pools are soft underfoot and comfortable to walk on. They offer superior grip without the abrasiveness. Inside each of our swimming pools, you find a child safety ledge running around the edge, and most feature generous seating.
Our pool builders are Brisbane locals themselves and are some of the finest pool builders in the industry. Each is licenced, insured, and qualified and has an in-depth understanding of pool construction. There hasn't been a site that has been too challenging for us to install a pool on, so whether you have an awkward shaped block, a tight area to work with, or you just have a regular block, we are confident we have the knowledge and skills to install the pool of your dreams.
With installing a pool comes certain obligations regarding safety and prior approvals. Below, we've listed some information on these two things to give you a better understanding of what is involved when installing a new pool or spa here in Brisbane.
Knowing the Safety and Planning Laws for Brisbane
It doesn't matter where you live in Australia, there are pool safety and planning laws in place. They do differ from state to state though, here are the ones that apply for Brisbane:
All new swimming pools and spas need to be approved for construction before any work can start. This involves obtaining permit approvals from your local council or a building certifier. Here in Brisbane, you will need the following approvals:
A sewerage and water supply approval

A structural stability permit approval and;

A building permit approval
Additionally, your pool builder will give you a domestic contract that you will need to read over and sign. They will sign it also. You'll be given a copy for safekeeping. Only once the permits have been approved, and you have signed your contract will any type of work start on your pool. A warning sign will be displayed at the front of your property while work is underway, and once your pool has been built, it will need to have a safety barrier installed around it. Your new pool will need to be registered on the Queensland Pool Safety Register once completed.
When it comes to the paperwork and logistics of organising your pool build, it is not something you'll have to navigate through, our team will take care of it all for you. If you want to look into this further, you can do so here at the Queensland Building and Construction Commission website https://www.qbcc.qld.gov.au/sites/default/files/Swimming%20Pools.pdf
Which fibreglass pool is best suited to me in Brisbane?
Deciding which pool is best suited to you is very much a personal decision. Here are some factors to think of when making your choice. Considering these things will ensure that your pool not only looks great but is capable of fulfilling your swimming needs:
Your pool budget – Everyone has different budgets or an amount that they would be happy to spend on a swimming pool. It is a good idea to work out what your budget is early on to ensure you don't get your heart set on a pool that is out of your price range. You'll need to factor in costs associated with the surrounding areas of the pool also, such as fencing, landscaping, flooring choices, etc.
Where your pool can go and how big it can be – If you don't have an overly large backyard, your pool might have to be smaller to fit in the space that you have available.
What you will use the pool for most – Working out what the pool will mostly be used for can help you find the right one. For example, if it is swimming laps, a lap pool may be a suitable choice.
Can I use my pool all year round with Brisbane's weather?
Using your swimming pool year-round in Brisbane is a possibility however, when winter hits, the idea of going swimming may not be on the agenda as often as it is at other times of the year. If you want to be able to swim year-round, investing in a heating system is a good idea. Even if you only use it for a limited time during the year, it can still come in handy and allow you to swim whenever you like comfortably. The best thing about pool heating is there are tonnes of options to choose from, and there is something for every heating need and budget.
Transforming people's backyards with a swimming pool is something that we love doing here at The Fibreglass Pool Company in Brisbane because we know first-hand the enjoyment that they bring! If you are ready to dive into pool ownership, contact us today! We can organise a time that suits you to come out and do an obligation-free quote.