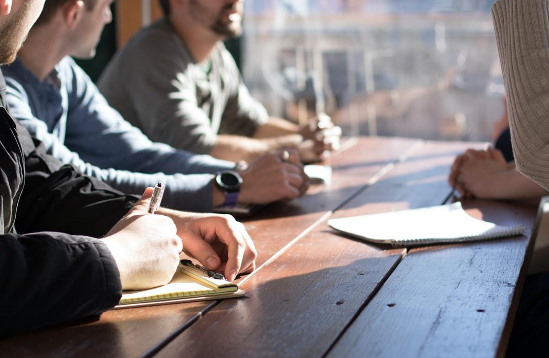 Setting goals is essential for business owners to give their company direction and help their teams achieve targets. Objectives and Key Results (OKRs) provide a crucial goal-setting framework that several companies rely on nowadays to align their goals and ensure that all employees collaborate towards achieving collective targets.
When setting goals, every clearly defined objective must have accompanying key results that measure how close you are to achieving your aims. Key results address how you'll realize targets and contain metrics with start and target values that indicate your progress towards your company goals. As such, each one of the key results you achieve is a step on the way to achieving your ambitions. Below are some tips worth knowing to hit your target key results in business.
Establish responsibility and accountability for key results.
Responsibility and accountability are central to achieving goals in any facet of life, including business. Therefore, it's essential to assign responsibility and accountability for each key result you set, increasing the likelihood of achieving them. Within large organizations, key results will likely be assigned to many people or teams. Still, it's vital to clearly detail the full responsibilities and expectations for each key result, so all employees can play their part to achieve them effectively. For example, if your company's objective is to increase brand awareness and recognition, more social media engagement will undoubtedly help you realize this goal. However, you must place your social media management team in charge of a key result like "increase social media engagement by 30%." This way, specific team members who are responsible for enhancing social media engagement, promoting accountability, and boosting your chances of success can see how close they are to attaining that goal. Since video content is now popular with patrons, you can invest in great video production services to promote your products and increase your digital and social channels' engagements. Leading video production companies such as COLDEA Productions can handle these concerns.
COLDEA Productions is a top video production company specializing in product video production to help professionals and brands enhance their visibility through video marketing. Their video production offerings include product demo videos, marketing videos, explainer videos, corporate videos, testimonial videos, sales videos, and general product videos, as well as show video displays. Their video services even cover 2D and 3D animations, commercials, and real estate videos. COLDEA Productions helps enterprises with various product videos, depending on their specific marketing goals. You can outline your product videos' purpose and rely on their talented videographers to offer technical expertise, images, storyboards, and scripts that draw attention to your main message. Furthermore, they provide professional photography services besides video production, catering to multiple patrons across diverse industries, including fashion, hospitality, real estate, and manufacturing.
Track your results regularly.


Achieving your desired key results involves tracking your progress on these targets along the way, so keep remember this. You can use calendar reminders to monitor results on a regular schedule, so you can track and ensure progress and assess real-time accomplishments. Therefore, set daily, weekly, or bi-weekly meetings with your team members so you can discuss your OKR progress as a group. For effective key results tracking, it's vital to allocate individual percentage benchmarks for each. Percentage benchmarks are essential because key results require varying levels of effort and produce different outcomes.
For example, completing three results of an objective with six key results doesn't mean your goal is half-accomplished. Therefore, use weighted measurements for individual key results to make your progress charts or bars more accurate, ensuring that you can better calculate your progress. Renowned litigators such as Caitlin Gossage are great examples of professionals who prioritize tracking results to achieve shared goals.
Gossage is a Canadian lawyer presently serving Forthlane Partners with her substantial asset management and compliance experience. Previously, she worked with Purpose Investments, a renowned asset management company, as the Chief Compliance Officer, and internal legal counsel. Specifically, her role at Purpose Investments entailed working as a management team member to boost procedures and processes within legal, product development, and operations. Additionally, she has worked at BMO Global Asset Management for five years. Her academic achievements include an LL.M from Jean Moulin University Lyon 3, a Bachelor's degree from Montreal's McGill University, and a J.D. from the University of Windsor. Gossage now resides in Toronto with her family and is the Chairperson of the Board of Freestyle Skiing Ontario.
Share objectives and results with the team.
Even if only a few employees are responsible for achieving each OKR, it's essential to share them with your entire team to keep everyone informed. Shared targets offer transparency concerning the significant priorities and targets your organization seeks to accomplish. This way, you encourage team spirit and accountability within the workplace, bringing all your employees on board to achieve company objectives. If you're considering becoming a trader to make money, finding the right resources is an essential first step on your journey. Informative websites such as Trading Strategy Guides can help you and your team members with this need.
Trading Strategy Guides provide various resources and trading guides to educate traders of all walks of life. Their trading specialists teach traders of all skill levels the best ways to trade forex, stocks, commodities, cryptocurrencies, and many more. Their article on the best trading strategy guides you to find the correct type of trading strategy for your personality and circumstances. As a beginner trader, day trading is likely your best course of action, but you'll need to learn vital strategies like the Harmonic Bat Pattern Strategy to get started. Trading Strategy Guides also provide tips on the best trading strategies for YouTube, small accounts, and crude oil.
Use an OKR tool.
It's no secret that goals should continually be top-of-mind and integrated with daily work to boost chances of being accomplished. Therefore, you can use an OKR tool instead of manual tracking to increase your chances of success by ensuring that your team has one primary location where all work and progress is documented. WorkBoard's OKRs software stores all your data at one location and has project management features like calendars and workflows that streamline your operations. Additionally, this OKR software offers native integration to Jira, Microsoft Teams, and Slack for easier collaboration.
To conclude, hitting your key business results is central to realizing your company's objectives. The above-listed points are crucial tips worth remembering to achieve your key results and boost your enterprise's success.