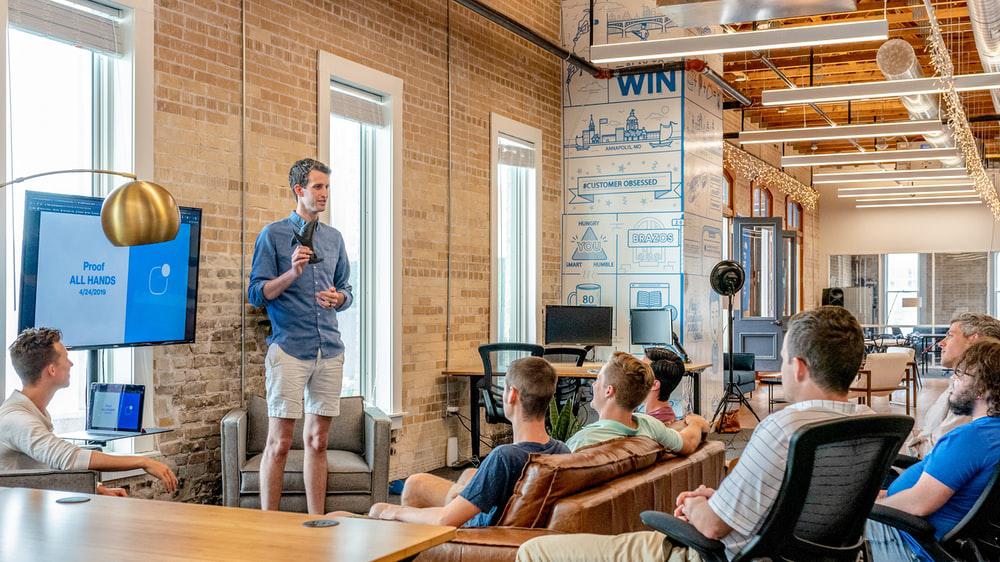 Safety at work encompasses several different important areas. Certainly, health comes into play as well as the need to socially distance. But other safety tips ensure staff are protected and avoid having accidents while on company grounds or inside commercial structures.
Here are 3 approaches to keep staff safer at work.



Perform Building Maintenance with Greater Care


Maintenance should always be performed based on safety first and expediency second basis.
For any repairs that pose a greater risk or are conducted either below or above ground level, additional care and measures should be taken. For instance, on commercial roofs, a static line safety system prevents a worker from falling off the roof if they suffer a dizzy spell and lose their footing on the edge.
Commercial roofs are a good example of maintenance staff needing to be careful. The aforementioned static line can run across the length of the building's roof. Safe at Heights provide such a system which includes the Travel8 Shuttle that clips onto the secured line and with a carabiner allows free movement for the worker while arresting any potential fall.



Improved Security


Smaller business premises may only have a receptionist and nothing else. The thinking is that simply advising a visitor that they cannot venture further into the main office area will be sufficient. However, someone either irate enough or possibly even slightly unbalanced is likely to ignore such a request a push on.



Security Guards or People Assigned in a Supporting Role


Companies large and small need to consider the need for security, especially if the building is situated in an industrial park that tends to attract an unsavoury element. When there isn't a security guard, then one or two people in the main office need to be given the responsibility to provide added security when it's called for.



Secure Entrances


Secure keypad security doors to the main offices can also work as a deterrent too. Other measures like a visible visitor security pass also help to identify someone wandering around on company grounds or inside a building where they shouldn't be.



Fast Alert System for Staff Running into Difficulties


A member of staff can sometimes run into difficulties while at work. They may suddenly feel unwell, have an asthma attack, have an allergic reaction to something they ate, or even develop heart-related problems.
Every company must have a fast alert system setup. The idea here is to have a central point of contact to alert that a staff member has a health problem and needs immediate assistance. A secondary backup health and safety officer should be appointed for when the primary contact is not at work or off-site and unavailable.
A policy should be decided on the calling of ambulances in cities where they're not offered free. The cost can vary widely for ambulance callouts. It can include a minimum call-out charge plus a per kilometre fee on top too. Companies must decide how they handle that and whether it will fall under a company-wide insurance policy for the health of their employees.
Staff safety covers many different areas of responsibility. All companies must pay attention to this requirement to avoid incidents at work and to maintain morale.