Written by

The Ideas Suite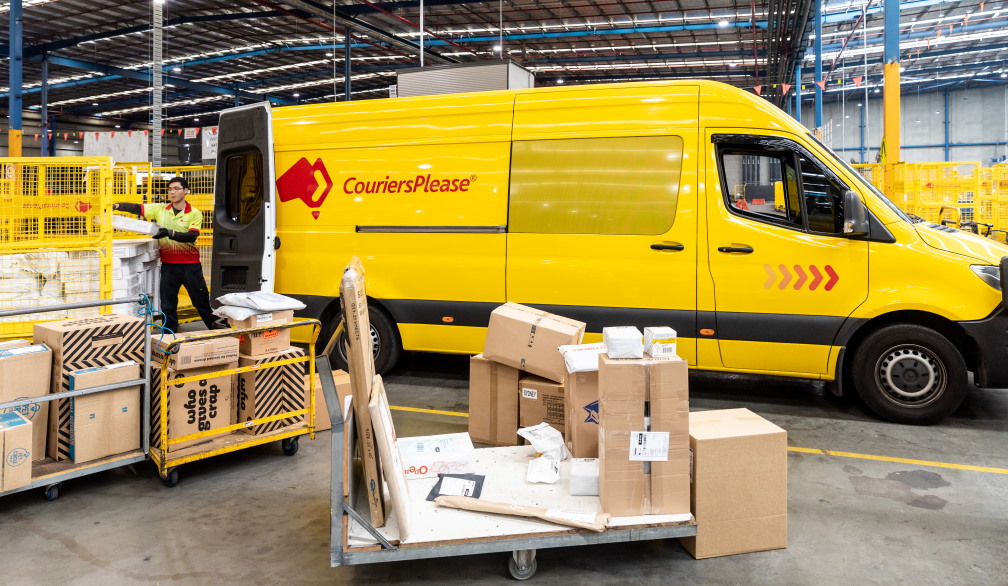 The boom in ridesharing, food delivery and parcel delivery services has seen more cars on the road for work purposes. In 2020, online retail sales were up 63 per cent,[1] and food delivery services rose 12 per cent.[2] Combined with the 12 per cent increase in work-vehicle-related fatalities from 2018 to 2020,[3] there has never been a more important time for drivers to reduce their risks when the road is the workplace. Now, a safety leader from a national parcel delivery service offers a timely guide to ensure all drivers maximise their health, safety and wellbeing when on the road.
Phil Reid is COO and head of the driver safety program at leading parcel delivery service CouriersPlease (CP), which manages a fleet of up to 1200 franchisee and delivery partner vehicles. He says: "The increasing demand for deliveries and ridesharing is putting drivers at risk of fatigue, burnout and, ultimately, accidents. As a driver, it is crucial that you educate yourself and get refresher training – even if you are highly experienced. Ultimately, good safety is not just about rules – it is about ensuring you arrive home safely. Last year, at CP, we handled an 80 per cent increase in parcel deliveries, expanded our driver network by 55 per cent and hired hundreds of extra drivers to expedite parcels to consumers. Our focus and commitment on educating our drivers minimised incidents and risks to their safety."
CP has designed a new 'Get Home Safe' driver safety program for its network of 1200 drivers, and shares its tips and insights below to help keep all drivers safe on the road when working.
Phil shares 7 ways drivers can increase health and safety when the road is their workplace:
Recognise signs of fatigue and ensure you are well rested.

Look for common warning signs of driver fatigue, which include feeling less alert, impaired judgement, and slower reaction times. Staying hydrated, getting fresh air, and going on walks to realign your spine are simple solutions you can incorporate into your daily routine to combat fatigue. It is advised that you also get at least six consecutive hours of sleep before a shift, as over-exhaustion can lead to burnout. Phil says drivers should also be aware of their shift patterns, particularly during busy work periods. You should not work shifts longer than 12 hours or if you have been awake for more than 14 hours.
Remove distractions and

avoid multitasking.

With nearly one in five major accidents caused by distracted driving,

[4]

it's important to put away anything that risks taking your focus from the road. Phil says, "If you use navigation and music, set this up before driving, and keep mobile phones and scanner devices in a cradle. I also encourage you to set up Bluetooth for calls, but try to only answer your phone when safe."
Maintain COVID-safe practices and good general hygiene.

Daily hygiene is crucial to prevent the spread of common germs and COVID-19, particularly if your vehicle is shared or used to carry passengers. Phil suggests focusing on high-touch surfaces such as the steering wheel, seatbelt, gear stick and indicators. If you carry passengers, it's a good idea to disinfect seatbelts, door handles and wipe down seats before and after every journey, and provide alcohol-based hand sanitiser for passengers.
Adjust driving to different conditions. In busy and built-up conditions, you should aim to keep a one-car gap when waiting at the lights or stopped in traffic. In rural areas, you should be alert for wildlife, debris from other cars on the road and potholes. Phil says drivers should also be more cautious when working at dawn, dusk and night. During heavy rain or hail, it might be wise for you to pull over into a safe shoulder or rest stop.
Take care of your body by stretching, having breaks, and adjusting seats. You can improve your overall wellbeing and performance by scheduling in regular five-to-10-minute breaks and micro-stretch sessions every two to three hours in your shift. Consider also adjusting seats correctly to reduce body aches and pains.
Be aware of risks when parking and stopping in unfamiliar locations. When picking up and dropping off passengers or deliveries, it is strongly encouraged that you follow parking and loading zone rules. In these areas, Phil advises looking out for unsteady ground, unexpected parking barriers, pedestrians, and tight parking spaces. You shouldn't rely on reverse cameras and, if unsure when reversing, always follow the GOAL rule – Get Out And Look.
Upkeep vehicles regularly. Regular vehicle maintenance is essential to ensure your safety, as well as passengers and people outside your vehicle. Regular oil and filter changes will ensure your vehicle's engine continues to run smoothly, and checking tyre pressure regularly will ensure good handling, steering and safety. If you are a rideshare driver, aim to get a full vehicle service every 10,000 km. If using a company vehicle, be aware of any strange sounds and inspect the vehicle before departing.
About CouriersPlease
CouriersPlease (CP) is a leading courier and freight service that delivered nearly 18 million parcels in 2018 alone. CP offers a network of pick up and drop off locations comprising more than 3500 lockers in 45 locations and more than 1000 retail outlets to enable consumers and businesses to pick up or post their parcels more securely and out of hours. Owned by Singapore Post (SingPost), a leader in eCommerce logistics in the Asia Pacific and USA, CP's international and domestic air services connect customers to over 220 countries. Visit couriersplease.com.au.
[1] ABS, March 2021, https://www.abs.gov.au/articles/online-sales-january-2021-supplementary-covid-19-analysis
[2] Ibis World, 2020, https://www.ibisworld.com/au/industry/online-food-ordering-delivery-platforms/5538/
[3] Safe Work Australia, Work-related Traumatic Injury Fatalities Australia 2019 report, https://www.safeworkaustralia.gov.au/media-centre/news/work-related-fatalities-2019
[4] Bicycle Network, 2018, https://www.bicyclenetwork.com.au/newsroom/2018/10/11/distracted-driving/