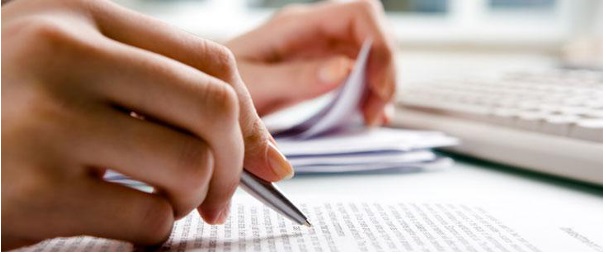 For those of us in the working world, the office is where we spend a majority of our day and constitutes a big part of our lives. As such, it is important that our office spaces are as clean as possible, especially in light of the COVID-19 pandemic that has made millions around the world more conscious about their hygiene and sanitation. This is why many businesses rely on professional cleaning services to maintain the workspace their employees deserve.
That's where you hire the services of a commercial cleaning professional since it is your job to make sure that office spaces and other commercial spaces are kept as clean as possible. This can prove to be an uphill task, especially for very large offices. Fortunately,
Springmount Services
are used to dealing with commercial cleaning of all types and recommend the following tips:

1. Divide your work:
The overall task of cleaning an office space or several office spaces can seem very overwhelming at first. Do you start with sweeping or wiping? Toilets or communal areas? To make this easier on yourself, divide your work well ahead of time. 
For example, you may choose to pick up miscellaneous paper, proceed to wipe surfaces, then vacuum. By doing this, your work is organized from the beginning and you have a better idea of how you are progressing as your work goes along.
Furthermore, you are able to manage your time, which is particularly important if you are cleaning a large space or multiple offices at the same time. As you progress in your work, you will likely develop a system of which tasks should come before the other. A good idea would be to keep to a checklist of tasks and take them off as you finish each one.

2.
Put up signs:
The last thing you want is to inconvenience or possibly harm anyone in the course of completing your work. So, it is best that you put up signs while practicing commercial cleaning. 
These involve signs stating that an area is being cleaned or that the floor is wet. Some signs even let you specify what time the cleaning will be finished. This informs those who'll use the office space when they may return without having to ask multiple times and will go a long way to prevent any possible injury. As such, signs are of the utmost importance when cleaning offices. 
3. Choose your times:
Most of the time, it will be agreed upon with the customer what time you will be coming in for commercial cleaning. However, the best time to conduct your work is before the start of the workday and after the offices have closed for the day. This is because there is less chance of your work inconveniencing anyone or anyone getting injured as a result. 
Before you take on a client, be sure to find out what times their business is operational and suggest times where employees will be out of the office for the benefit of everyone.
4. Finishing touches:
Giving an office a professional clean isn't just about doing the basics of vacuuming, disinfecting, and taking out the trash. It is also about the finishing touches that make the space pleasant to enter into once your work is done. These finishing touches show your customer that you have gone the extra mile and are more likely to fetch you repeat business.
After you are done with your cleaning, make sure to wipe down all surfaces, use an air freshener, and make sure that all items in the space are organized. This is because cleaning is not just about removing dirt and germs but improving the ambiance of a space.

5. Open the windows: This might seem like a small step but if it is possible, open the windows of the office you are cleaning while you get your work done. If the office windows are closed for most of the day, it will likely accumulate a musty smell, which can be made worse by the smell of cleaning products, like bleach and soap. The office users might have gone 'nose blind' and will not notice the smell but they will notice when they step into a freshly-cleaned office with a nice smell.
Again, it is a small step but it goes a long way to give your customers the best experience possible.
Cleaning a professional office space might be a bit of a daunting task at first, but with the above tips, you can make the process easier on yourself, giving the best results for your customers and ensure repeat patronage.