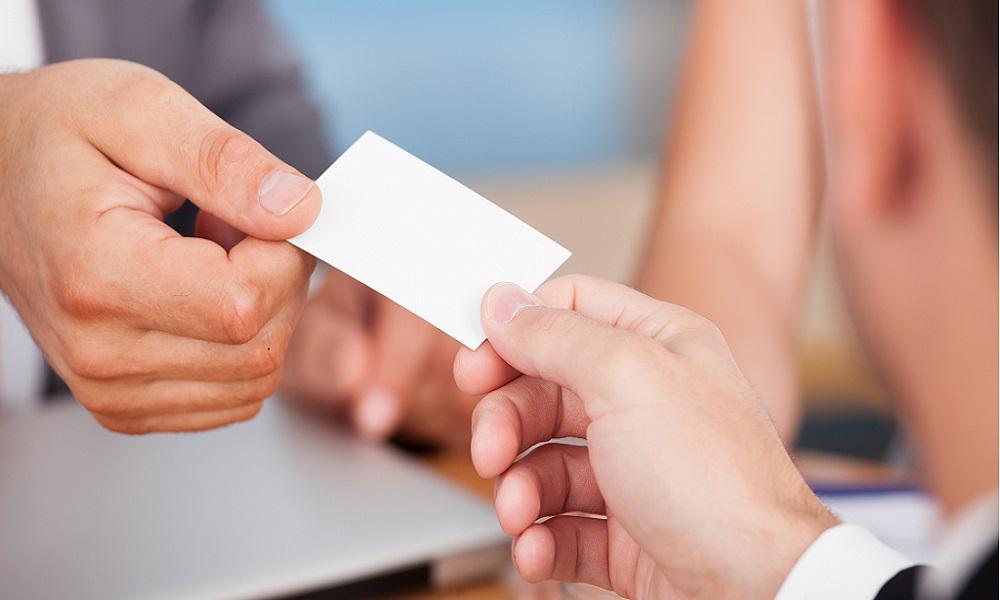 There's no doubt that done well, business cards can deliver a lot for a brand. The problem, then, is that there aren't very many good business cards out there! This is hardly the fault of the businesses themselves, as creating the perfect business card can be extremely difficult, but there are a few things you can certainly keep in mind to help your business create the best possible card to represent what you're all about. In this article, we take a look at a few of these tips to give you a much better place to start from when designing your cards.
How to approach the design of your business card
Although small businesses with limited budgets might think that black business cards are the obvious design choice for maximum punch with minimal creative investment, they're unfortunately a little bit off the mark. Instead, understanding the fundamentals of what makes a business card great will help you still create something that is simple, but is also much more effective than most amateur designs. It's also important to keep in mind that ripping off cool looking designs from the internet can only get you so far – your business card should be about representing your specific business, not some random brand from cyberspace. And representing in this case doesn't mean that you cram a lot of information about your business into the tiny space afforded by your business card – it's about being clever with the approach you take so that you can give potential customers a good impression of your brand by simply being clever with the design. For example, how you lay out text alongside the shape, size, card stock, colour and even the texture of the card can give people a very good understanding of what you're all about at a glance, and these quick impressions is what it's all about.
A few design tips to keep in mind
Those struggling with where to start will be pleased to know that there are quite a few ways you can simplify the design process. Your first step should always be to keep your audience in mind – what do you think they would respond to, and what do you want them to see your product as? For example, a clean streamlined matte look might be ideal for a luxury consumer product, but a colourful, wacky card might be of more interest to customers needing interesting design work. The next step can also be a tough one: the incorporation of information. Knowing what to include on a business card, and perhaps more importantly, omit, can tell someone what your brand is all about in a handful of words. If you find that your business card is overly crowded due to text, you need to go back and refine your message. It might even be the case that you're using the wrong font, or wrong size, so these are more considerations to make – just make sure that it's easily legible.
It's not always about what you put in
Sometimes its about what you leave out. Just because there's room on your business card, doesn't mean that you have to use it. Dedicating every square millimetre to images or text will only make your card seem jumbled and it will ensure you message is lost quickly. Instead, it's often the case that making the most of negative space can create even better responses than filled space.